8 Amazing Places to Celebrate Lunar New Year in Asia
Lunar New Year is one of the most important holidays in a variety of Asian countries. This holiday marks the beginning of a calendar year whose months are cycles of the moon. Typically, the Lunar New Year is celebrated in January or February depending on the lunar calendar.
Teaching English in Asia is a great way to experience Lunar New Year celebrations and different customs in the various Asian nations.
Here are 8 amazing places to celebrate Lunar New Year in Asia.
1. China - Chinese New Year
Chinese New Year is the most important Chinese festival that celebrates the beginning of a new year on the traditional Chinese moon calendar. Chinese New Year is a 15-day-long festival period with the Lantern Festival concluding the celebrations on the 15th day of the year. The first day of Chinese New Year begins on the new moon that appears between 21 January and 20 February In 2020, the first day of the Chinese New Year will be on Saturday, 25 January, initiating the Year of the Rat. There are celebrations and colorful decorations in large cities as well as smaller local festivals in smaller villages. Typically, Chinese people return to their hometowns to celebrate with their families, resulting in huge masses of people traveling at the same time.
Take an in-class TEFL course in China!
2. South Korea - Seollal
Seollal is the name for Lunar New Year in South Korea and is typically 3 days long. During this time, festivities are held in Seoul, the capital of South Korea, and most people return home to their families to celebrate and honor their ancestors during this time. Many Koreans visit temples or also take advantage of the days off and travel overseas. The first day of Seollal will be on Friday, 24 January this year with the main festivities taking place on the second day of Seollal, 25 January.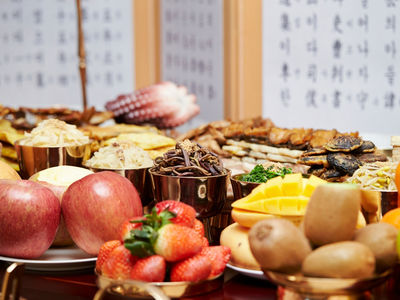 3. Japan - Shōgatsu
The Japanese New Year, Shōgatsu, was celebrated according to the lunar calendar, like China and South Korea, up until 1873. After that, Japan adjusted its new year celebrations to the Western custom of welcoming the new year on January 1st. However, there are still various celebrations and festivals held during Lunar New Year in Japan, especially at local temples.
Take an in-class TEFL course in Japan!
4. Mongolia - Tsagaan Sar
Literally translated to "White Moon", the Mongolian New Year is also celebrated on the first through third days of the first lunar month, just like in South Korea. Tsagaan Sar is one of the most important Mongolian holidays and families typically burn candles at the altar symbolizing Buddhist enlightenment. Just like in other Asian new year customs, Mongols also visit family on this day and exchange gifts and many people will be dressed in the full garment of national Mongol costumes.
5. Tibet - Losar
Just like China, the Tibetan new year festival Losar is celebrated for 15 days, with the main celebrations on the first three days - but the traditions of Losar are unique to Tibet. Typically, Tibetan families prepare for the festival for several days in advance by thoroughly cleaning their homes and decorating it with fragrant flowers. They also place auspicious signs painted in flour such as the sun, moon, and various Buddhist symbols on their walls and incense is typically burned. A traditional Tibetan new year drink is chang (barley beer) which is served warm.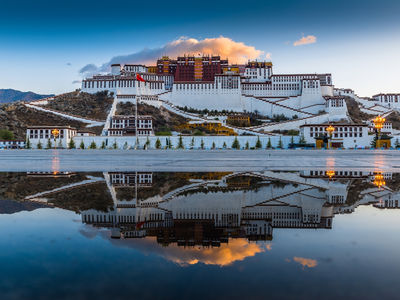 6. Vietnam - Tết nguyên Đán
Vietnamese Lunar New Year or Tet Holiday is the most important celebration in Vietnamese culture. The name translates to "Feast of the First Morning of the First Day" and typically lasts for three days. Vietnamese people will prepare for Tet by cooking special holiday food and cleaning their house. These foods include bánh chưng, bánh dày, dried young bamboo soup (canh măng), giò, and sticky rice. Cities and villages will be filled with colorful decorations and many festivities take place.
Take an in-class TEFL course in Vietnam!
7. Singapore - Lunar New Year
Chinese New Year is one of the most significant holiday seasons in Singapore as it marks the first day of the year on the Chinese lunar calendar. Singapore gets into the holiday, especially in the historic Chinatown area where countless beautiful lanterns are hung up for the festival and there is also a grand firework show held. Restaurants and big hotels will offer Chinese New Year special family dinners and people enjoy their time with friends and family.
Take an in-class TEFL course in Singapore!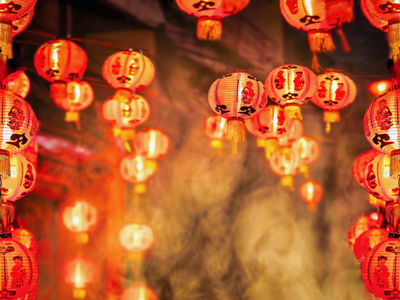 8. Laos - Pi Mai
Interestingly, the Lao New Year, Pi Mai, does not follow the international calendar nor the lunar calendar. It is much more similar to the Thai Songkran festival and is held in April, the hottest time of the year in Laos, which is also the start of the monsoon season. This allows visitors to witness unique new year celebrations a few months after Lunar New Year in other Asian countries. Water is of special significance during Pi Mai and used for washing homes, Buddha images, monks, and soaking friends and passers-by
Are you ready to teach English in Asia?
Apply now & get certified to teach english abroad!
Speak with an ITTT advisor today to put together your personal plan for teaching English abroad!
Send us an email or call us toll-free at 1-800-490-0531 to speak with an ITTT advisor today.
Related Articles: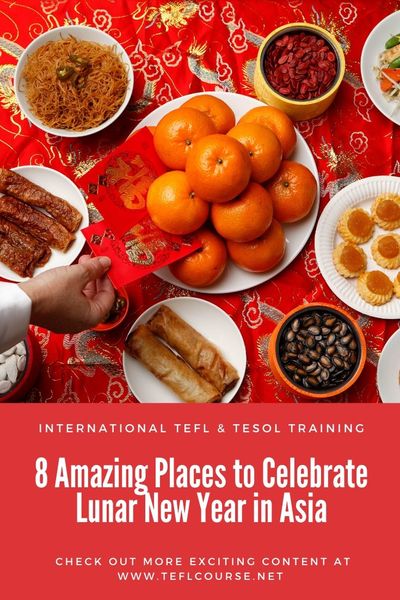 ---
---