6 Fun Zoom Teaching Ideas for Kids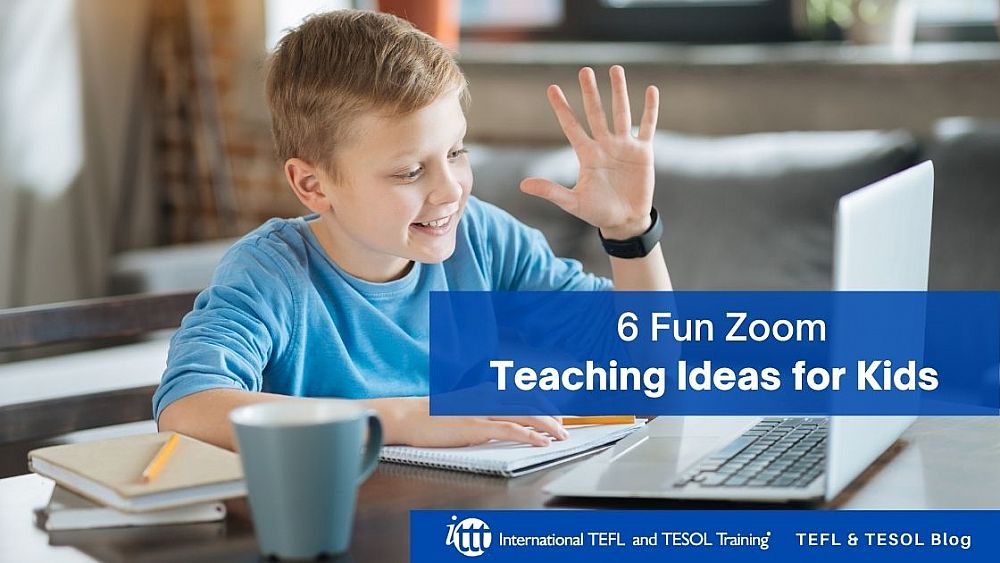 Due to the pandemic, distance learning has become the new form of teaching all over the words. In Hong Kong, teachers are trying to figure out ways to teach their students while having quarantine at home. In this post, I'm going to share some fun activities and games to play with kids by using Zoom so that you won't run out of ideas when teaching through an online platform. If you've never used Zoom before, you must try it with your students, and it definitely surprises you.
Before having lessons, set up zoom ground rules!
Teaching through an online platform makes it very difficult to manage the class because students are staying at home in a comfortable place rather than attending real classes in school. Therefore, setting up ground rules before the lessons helps to manage your class more effectively.
Zoom Ground Rules:* Keep quiet when the teacher is talking* On-time* Put your hands up* Be respectful
To start with, morning sharing is a nice way to begin a Zoom meeting with your class. Start with singing the good morning song to warm up a bit by pressing the "Share screen" button and sing the song together. After that, ask a question that each student can choose to respond to. Prepare Powerpoint slides for the morning sharing session so that students can read the question and get a chance to warm up in the morning.
Discussion questions ideas:
What did you eat this morning?
How are you feeling today? Why?
What are you planning to do today?
Share one thing you like about yourself today.
Below are some fun activities ideas to play with the kids:
1. Scavenger Hunt
The teacher will say an item that the students need to find out at their house. For instance, say 'Pencil,' then the children may need to go and find the pencil at home and put it in front of the camera. Set a time limit to find the pencil. Otherwise, it will take forever to find the treasure. Here are a few item ideas.* Chair* Pencil* Rubber* Phone* Food* Jacket
2. Show and Tell
Students share their lovely things at home and describe them to the class. It can be their dogs from home, their toys, or a story about what happened today. It is a great opportunity to get to know more about your students and the others since you guys are sharing your own and special memories with others. Remember, when someone is sharing, mute all the other audience first so that the sharing could be more smooth. It may be a good idea to have their picture to draw for each child to take a turn.
3. Draw and Guess
Children love drawing and guessing! Teachers can share a whiteboard and draw something out and then let them take a guess. To use Zoom's whiteboard, you have to press the share screen button and then select the whiteboard and share. You will see a pencil and some other drawing tools that help you to draw. Ask them to guess what it is and take turns to share with the class. You can also share the whiteboard with them and let them draw the picture one by one.
4. Mystery Bag
Hide a "mystery item" in a bag and give the class clues to guess what it is. Students may take turns guessing what the mystery item is. This can also be done with a student giving the clues and having the mystery item at their house. Here are some ideas for mystery items:* Fruit* Clothes* Drinks* Toys
5. Board Games
Play Bingo, Pictionary, or imaginative games online. You can search for some online learning games on the internet and share the screen with them. Lead the whole class to play it together when doing the board games in Zoom.
6. Scattergories
Show a list of topics on the screen (such as clothing, toys, school names, activities). Make a spin and then spin to one category. They have to think about the examples from each category, for example, clothing: jacket, T-shirt, trousers and speak as much as they can.
I hope you like the activities above and enjoy your zoom time with kids! Have fun!
Are you ready to teach English abroad or online?
Apply now & get certified to teach english abroad!
Speak with an ITTT advisor today to put together your personal plan for teaching English abroad!
Send us an email or call us toll-free at 1-800-490-0531 to speak with an ITTT advisor today.
Related Articles:
Check out what our course grads say in our many video testimonials!
---
---