3 Experiences Possible in the ESL Teaching Career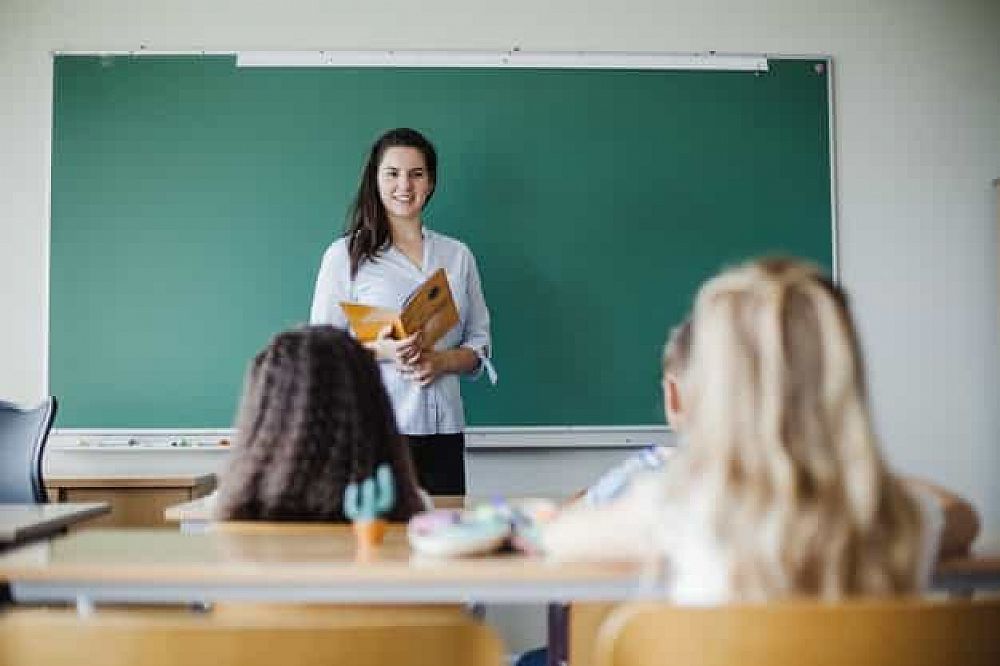 My teaching journey has started when I decided to study science education at university because since I was a child, I'd loved to teach and to learn, to share knowledge and to understand the world around me. There I could learn a lot about didactics, learning theories and psychology, teaching methods, and many other human sciences, in addition to several hours of internship at elementary schools and kindergarten.
This post was written by our TEFL certification graduate Aline S. Please note that this blog post might not necessarily represent the beliefs or opinions of ITTT.
Personal Language Learning Experience
During my time at university, I had an opportunity to go abroad and study for one semester in the USA, in a state university, with Americans and many other international students. At this time I could study English with native speaker teachers and I had to communicate to solve problems, to write papers and to present academic projects. I could understand my own language acquisition process and improvement, with a natural method and insert on that culture. Then some ideas about teaching language started to born in my mind.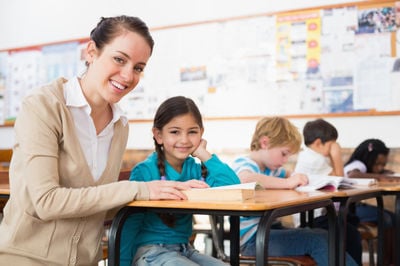 Also Read: 3 Easy Ways to Motivate Students
1. Improvisation
The year next when I went back to my country I found a job to work at an elementary school as a teacher assistant. I accompanied the English teacher at her classes and the students were children from 5 to 9 years old, the activities were mainly based on games, songs, coloring sheets, and other basic vocabulary commands. Some months later this teacher had to quit and I took her place, it was my first experience as a teacher and I had to deal with the lesson planning and the students on my own. The school used a coursebook that teachers had to follow. And we also had created seasonal projects, like at Saint Patrick's day when we'd organized a treasure hunt and made some green popcorn for the young learners. I can say now that I was young and immature at that period and many times I had to improvise or I didn't know what to do at a classroom, but I could learn a lot from this experience, that had not longed much.
2. Communicational Skills
In the following year, I applied for a job at an English school and I have worked there for almost 2 years. The school believed in communication skills and fluency, the material was very interesting, they used the mnemonics methodology in which students had to study every day at home before the class. The home study was based on reading, answering questions, repeating vocabulary and listening, so they went to class well prepared and with a good base about the topics that would be spoken on that day. Of course that some students did not strive to study at home, and when it happened we had to talk with these students privately after the lesson and ask them to repeat the same chapter next week. That school proposed to their students that they would be fluent in English in one and a half year, and I've seen many students developt from starter to advanced level of English. At this school, I could learn about ESL teaching, lesson planning, time management, and the classes always followed a similar structure with substantial speaking time, which I believe that is essential when one's learning a new language.
After these years at the English school, I could work for a while as a coordinator assistant in another language school. My job mainly was to watch teacher's classes and make notes, evaluating their classes and how the students were going. I also helped the coordinator with the presence sheets, customer services (students and families) and preparing activities for the seasonal events, decorating the school.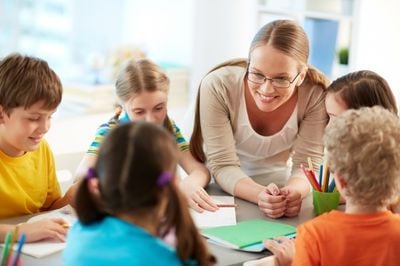 Also Read: [I Wish I Took This TEFL Course Earlier In My Career](https://www.teflcourse.net/blog/i-wish-i-took-this-tefl-course-earlier-in-my-career-ittt-tefl-blog/ https://www.teflcourse.net/blog/i-wish-i-took-this-tefl-course-earlier-in-my-career-ittt-tefl-blog/)
3. Lesson Planning
Posteriorly, I started to find my own students and teach private English classes. It has been challenging because I needed to plan a specific lesson for every student, they came for me with different needs, goals, and expectations. It took some time to find my field at this because there are many skills and topics that can be presented in one lesson, for instance, business English is diverse from an academic writing purpose. My favorite part is to prepare material, I like to study grammar points before the class, find exercises, create some presentation and look for videos or songs to use in class. Oftentimes students ask me for specific training for PET, FCE or CAE exams, so I work with a coursebook that is specialized in preparation for tests like those. To teach private classes is tiresome, sometimes to work at a school that follows a book and has all classes prepared in advance is easier and, with time teachers get used to the class they are teaching and don't have to study that chapter anymore. I keep teaching private classes but I also have another job.
Current Practice
Currently, I've been working at a bilingual school, which is another completely different teaching experience. I had already worked teaching English for young learners which meant that those children had English classes twice a week, at their regular school. A bilingual school is otherwise because their students receive stimulus and commands in English every day and every time, they have a native speaker teacher (their mother-tongue language) and an English teacher at the same classroom, so they are practicing both receptive and productive skills in an immersive environment created inside the school. The teachers have to encourage them to communicate, to propose fluency and communication games, to introduce new vocabulary and they have to do it in a fun way because the students are young children. They love to listen to stories, so we always read books together, they also love songs and memory games, and there are many materials like these available on the internet so it is easy to find aids that keep they tuned on language acquisition. In my opinion, one of the challenges is not speaking their native language, for example, if some kid asks me something I must answer in English, using body language and words that he has already learned before.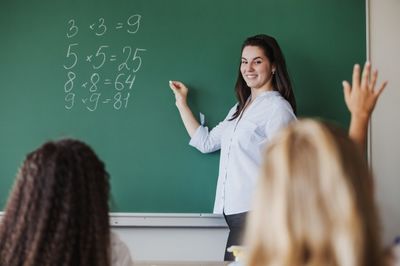 Also Read: The Positive Effects of Technology in the ESL Classroom
Do you want to teach English abroad?
I believe that being a teacher is study always, teachers never should stop. This year I've done this 220 hours course from ITTT and even if I already had some teaching experiences at many different school kinds, it was very useful and enlightening. I'm now using the ESA methodology when planning my classes and I could know and understand more teaching theories, techniques, materials and, get an internationally recognized certification as well. For the future, I must keep studying about the English language itself and about teaching English as a second language, because when I teach and I get in contact with students it makes me fulfilled and helpful, this is the career that I chose and it is the path that can lead to several places worldwide.
Apply now & get certified to teach english abroad!
Speak with an ITTT advisor today to put together your personal plan for teaching English abroad.
Send us an email or call us toll-free at 1-800-490-0531 to speak with an ITTT advisor today.
Related Articles:
Listen to this blog post:
---
---