10 Reasons Why Sulaymaniyah is a Great Place to Teach English Abroad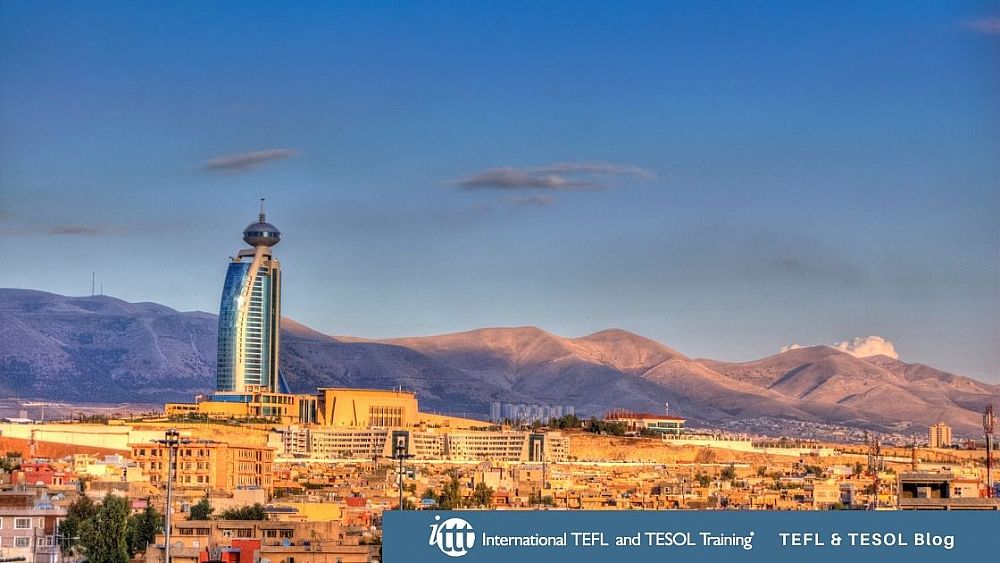 This article is dedicated to a few special people who made my initial trip to Kurdistan, Iraq, a memorable time, especially to Sirwan, the most honorable Kurdish businessman I have ever known who introduced me to Sulaymaniyah, Kurdistan Regional Government (KRG).
From the day of his invitation to Kurdistan, I began to search about Sulaymaniyah online and was fascinated to travel to this place. When the trip finally came, we went on exploring the wonderful nature, sights and historical places and even staying with locals.
I had tried to leave no place untouched when traveling to Sulaymaniyah, though there were still many places to explore, which I got to explore many years later. I instantly fell in love with Sulaymaniyah and promised myself I would at some point in my life return, which I do not regret for a second, as it shaped me into the person I am today. I have learned and witnessed many valuable lessons that sometimes cannot be felt or learned in our comfort zone.
I started volunteering and then began my real teaching experience. I have been fortunate enough to continue and enhance my private university skills through private tutoring and at other private institutes.
After developing my teaching skills and knowledge, I became a director at the Centre of Intensive English program and worked with an amazing team of local talents.
I can't imagine another place I would prefer to be in, and have listed 10 reasons why you should experience your teaching career in this beautiful and fast-developing cultural city of Sulaymaniyah.
Disclaimer: Nowhere in the world is perfect, and though KRG, Iraq has its issues just like any other country or region, for the purposes of this article I am focusing on the positive points of Sulaymaniyah.
1. Unmatched Natural Scenery
Sulaymaniyah is in the northern part of the Kurdistan Regional Government and is known as the Cultural arts city of Iraq.
It is surrounded by the Azmar, Goizha and Glazarda mountains, very popular tourist destinations. The whole area shares incredible diversity, historical places within the region and nearby. It is constantly developing; there are many malls, cafés, and parks for long walks and the infamous panoramic views of Sulaymaniyah.
There is a strong expat community, many hiking and cycling groups, and the Slemani Tourism Board. It is relatively cheap to travel around, and favorite picnic spots include places like Dukan, Daberxandian, Setak, Qaradax, Hawraman, Halabja, and Hawari Shar Park.
2. Unique Food and Culture
Sulaymaniyah is rich in traditional culture mixed with new modern and international influences. No matter how busy your schedule is, there is always time for enjoying the great outdoors, the hustle and bustle of the bazaar, and traditional Kurdish cuisine at the local restaurants.
There is a mix of international and traditional cuisine, which is reasonably priced. Many restaurants offer buffets with live music. It is a city of diversity, and both cultural and international events are celebrated here throughout the year.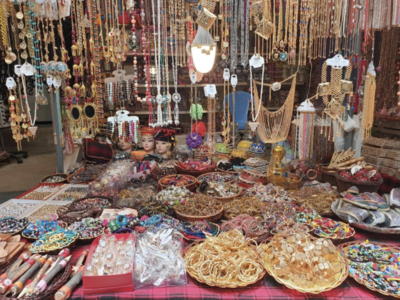 3. Friendly Locals
Sulaymaniyah has a strong sense of community and resilience, supporting one another. Despite the region's own security issues with ISIS, the locals are very welcoming and supportive. They take pride in their hospitability, which is comforting. A favorite phrase used is "Ba sar chaw" (over my eyes), meaning "I am at your service". There is a strong sense of welcoming and belonging to a community. Kurdish Sorani is largely spoken as well as Arabic and English amongst the youth.
4. Room for Personal Growth
There is a huge chance to develop, both on a personal and professional level in this region. The sensitivity of the region's location puts many aspects into perspective. It makes one become stronger and learn to develop a high level of patience.
There is a strong resilience amongst the locals, which is a motivational factor in appreciating one's surroundings tenfold. It puts the worries of the Western world in a somewhat superficial light. There is an opportunity to get involved with many local causes, which is both satisfying and remarkable.
5. The beauty of the Four Seasons
There is something to do in every season in Sulaymaniyah. It is very rarely a sleepy city and the well-known streets of Saholoka and Posaka are always lively and vibrant. During all seasons, Sulaymaniyah is surrounded by beautiful and captivating scenery.
6. Affordable Cost of Living
Many English institutes and private universities offer a reasonable salary with benefits such as accommodation allowance and return flight in the Kurdistan Regional Government. Some companies pay in dollars while others pay in the local currency, dinars.
It is possible to earn up to USD 4,500 per month when working as an English teacher here. There is an increasing need for private tutors. Food is cheap, and furnished residences are relatively and fairly priced. You can find even better deals with unfurnished apartment compounds. Furniture is quite cheap.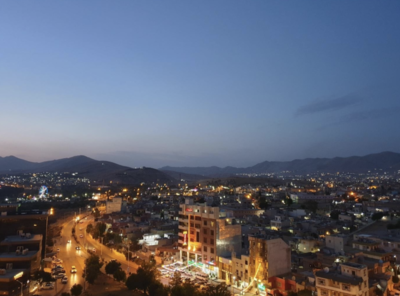 7. Education – Private and Public
The standard of education is continuously developing in Iraq, and there is a high demand for native English speakers. The universities are following the Bologna International Education system, and there are many international private schools, such as The British School and Sabis.
8. Job Satisfaction
Do you love what you do? Teaching is a passion and not just a means to earn a salary or to travel. Despite the cultural mindset and the lacking primary and secondary educational systems, students and professionals alike are eager to learn and develop their skills. The students are amazing, genuinely willing to focus and do their best.
9. Loveable students and innovative teachers
The students here are warm and open. Even though teachers face certain challenges, the students' creative nature wanting to learn and take their studies seriously is a bonus. Despite initial resistance or some Middle Eastern view of having the easy way out, they are adaptable and flexible to learn in the best way possible. There is pride and joy in seeing the students develop from the first pre-academic stage of the university throughout their academic studies, graduation, and career.
10. KRG is developing for the better.
The region is constantly developing many new programs and initiatives. Many sectors organize professional conferences, which is very useful for enhancing knowledge and expertise. It is quite a diverse, cosmopolitan place, and there are plenty of things to see and do.
Experience of a lifetime: Once you are here you will fall in love with the beautiful nature and people. You will not want to leave.
Apply now & get certified to teach english abroad!
Speak with an ITTT advisor today to put together your personal plan for teaching English abroad.
Send us an email or call us toll-free at 1-800-490-0531 to speak with an ITTT advisor today.
Related Articles:
Check out what our course grads say in our many video testimonials!
---
---