Check out our Special
Offer for this
course!
Make a deposit payment to secure your place on a course before the end of the month and qualify for a free advanced level online course. You can choose from the 50-hour young learners (CTEYL) or business English (CTBE) certificate courses or the 250-hour online diploma course.
Home / CELTA Trinity Courses / Athens
TEFL Athens | TEFL Greece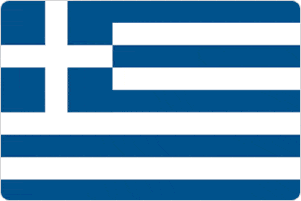 As one of the great capitals of Europe, Athens is always a popular destination for taking a CELTA training course. Not only does it boast some of the most fascinating historical sites in the world, it is also within easy reach of the stunning Mediterranean coastline with all the options for entertainment and relaxation that comes with it.
Famous the world over as the birthplace of democracy, Athens is also instantly recognisable by its many iconic landmarks, such as the Acropolis and the Parthenon. For an insight into what the city has to offer, click here to experience a unique virtual tour.
Another reason why visitors keep coming back to Athens is its well earned reputation as a warm and welcoming city that is as safe as any in Europe. The warm climate and extensive cultural highlights are also a bonus, as are the countless outdoor cafes, restaurants and taverns where you can enjoy the local cuisine at a fraction of the cost of many other cities in the region.
If you want to feel the sand between your toes or take a cooling dip in the Mediterranean you are in luck as there are several popular coastal resorts just a short distance away from the city center. As well as great beaches, you will also find some lively nightlife during the summer months.
Other options for a pre- or post-course break include the beautiful islands of Santorini and Mykonos which can be reached via a 30 minute flight, and the islands of Hydra and Spetses which are only a two hour journey by hydrofoil.
Apply Now!
Want to listen to this page? Click on the video below!
Apply Now!
---
Check out ITTT's Blog Posts
---