Check out our Special
Offer for this
course!
Make a deposit payment to secure your place on a course before the end of the month and qualify for a free advanced level online course. You can choose from the 50-hour young learners (CTEYL) or business English (CTBE) certificate courses or the 250-hour online diploma course.
Home / CELTA Trinity Courses / Athens
TEFL Athens | TEFL Greece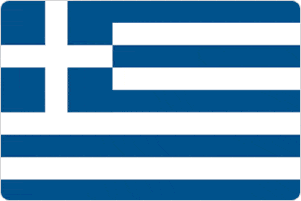 Athens, the capital of Greece, is an ideal place to study for your TEFL course. It's a city with a wonderful dynamism, magnificent sights to see during your stay and wonderful destinations only a few hours away for a weekend escape or to spend a few days on either side of your course! 
It's the city that gave birth to the concept of democracy and it is the home of the Acropolis, one of the most famous intellectual and spiritual landmarks in the world.
Athens is a wonderful vibrant city. Here is a small virtual taste - click here to take your first Athens virtual tour - make sure you try different locations.
It's one of the friendliest and safest cities in Europe welcoming visitors with its sweet climate and the rich café life – there are many outdoor cafes and restaurants and taverns serving the famous Greek food; eating out is a way of life – it is a very popular pastime and prices are very low.
There are even outdoor cinemas in the summer very popular with locals and tourists.
The city centre is very near a famous coastline lined with numerous beaches, beach bars and clubs, especially in the summer. In half an hour you could be swimming in some of the cleanest beaches in the Mediterranean.
The Athens Festival every summer is one of the most important cultural events in Europe and most of the events take place in ancient theatres, such as the famous Herodus Atticus theatre at the foot of the Acropolis.
The fabled holiday destinations of Santorini and Mykonos are only 30 mins away by air and the islands of Hydra and Spetsae are only about two hours away by hydrofoil!
Apply Now!
Want to listen to this page? Click on the video below!
Apply Now!
---
Check out ITTT's Blog Posts
---