Check out our Special
Offer for this
course!
Make a deposit payment to secure your place on a course before the end of the month and qualify for a free advanced level online course. You can choose from the 50-hour young learners (CTEYL) or business English (CTBE) certificate courses or the 250-hour online diploma course.
TEFL Athens | TEFL Greece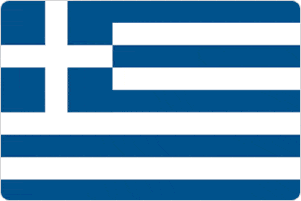 Founded over 3,000 years ago upon the famed rock of Acropolis, Athens has evolved into an important and vibrant European city. The past is ever present in Athens and the city thrives on its reputation as the birthplace of one of the world's greatest civilizations, responsible for some of the greatest minds the world has ever known. Athens is hugely popular with tourists from all over the world and the city's history is definitely one of the main reasons for its popularity. There are far too many attractions to list but highlights include the famous Acropolis, the hills of Pnyx and Philopappos, the ancient Agora, the Temple of Hephaestus and the Theatre of Dionysus. While in Athens you should also take the opportunity to see the traditional whitewashed houses of Anafiotika, built around charming winding steps and streets.
Recent improvements to the city's transport services have made getting around Athens very easy. Buses, trams and the metro system are all inexpensive and reliable. A whole host of culinary options are also available with all the expected western style food to be found, as well as traditional Greek and Ethnic foods which are thoroughly recommended.
If visiting the city's countless attractions starts to sap your energy, there are plenty of beaches where you can unwind and recharge your batteries. Varkiza, Alimos, Glyfada, Kavouri and Vouliagmeni are all nearby, with the east coast of Attica also hugely popular with local people.
In the city or on the beaches, Athens is a great location in which to take a TEFL course before starting a life of travelling and teaching.
TEFL Course in Athens
Our TEFL course facilities in Athens are located in the heart of the downtown area near the Athens University campus. We have three floors containing nine classrooms as well as a spacious basement area in which to plan your lessons. Crucially, your classes will contain real Greek learners of English, so our teaching practice will provide the ideal preparation for your future career in the TEFL field.
Most preferences or budgets can be met with our variety of accommodation options. These include hostels, which offer private rooms and shared dorms, hotels and apartments. All of our accommodation options are centrally located and close to the TEFL training centre.
The course fees listed on our website are inclusive of course-related lessons, materials, teaching practice, assessments, certificates, references, lifetime job assistance and more. We have no hidden costs or extra charges so the prices you see on the site are the prices you will pay.
Getting Started
The first step in enrolling on our TEFL course in Athens is to complete a free application. If you are at least 18 years of age and speak English fluently, you are eligible to apply for the course. The application is brief and we will send you a prompt reply. Once approved, you will receive additional information about the course content and schedule, your accommodation options, travel arrangements, as well as payment options and more.
Apply today and you will be on your way to starting a TEFL course in the home of Western democracy. However, training in Athens doesn't mean you have to stay in Greece. If you would like to move on after the course, our certificates are accredited worldwide and we can help you find a job nearly anywhere in the world.
Apply Now!
Want to listen to this page? Click on the video below!
Apply Now!