Check out our Special
Offer for this
course!
Make a deposit payment to secure your place on a course before the end of the month and qualify for a free advanced level online course. You can choose from the 50-hour young learners (CTEYL) or business English (CTBE) certificate courses or the 250-hour online diploma course.
TEFL Ban Phe | TEFL Thailand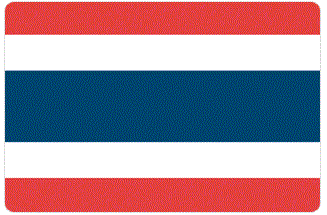 Our TEFL training course in Ban Phe is validated by the Thai Ministry of Education and is therefore recognized for teaching English in Thailand and also for teaching English worldwide. All of our TEFL courses meet the highest standards and our highly qualified and friendly staff will make sure you have a fantastic experience both during the training program and in your free time.
Ban Phe is a sleepy, typically Thai fishing village that is situated about 180 km southeast of Thailand's capital city, Bangkok. Ban Phe is ideally located as it lies on one of the many beautiful beaches of the Gulf of Thailand. This friendly coastal town will give you a unique perspective of everyday Thai lifestyle and culture as it is less developed than many other parts of the country. During your TEFL course, you will be able to sample several excellent Thai restaurants, many of which specialise in delicious seafood dishes, while you will also find a good selection of shopping venues in the town. Ban Phe's tranquil atmosphere and close proximity to other resort areas makes it a great choice of location for your TEFL course.
TEFL training in Thailand can be an exciting experience and using Ban Phe as a base there are lots of places to explore. The town is only an hour from the famous resort city of Pattaya, with regularly-scheduled and inexpensive transport available. Pattaya is known for its markets, international shopping malls and colourful nightlife that provide a good way of winding down after a week of studying and teaching. Ban Phe is also known as the gateway to the beautiful island of Samet that lies about 30 minutes away by ferry. Koh Samet is justifiably famous for its pristine beaches and is also a great location for rainforest trekking and admiring the flora and fauna of Thailand.
The climate in Ban Phe is tropical with both dry and rainy seasons; therefore the climate is either hot and wet or hot and dry depending on the time of year. Average daily temperatures remain much the same throughout the year at around 27°C and during the rainy season you will normally find that the rainfall is brief and the rest of the day will be clear and sunny./p>
Getting Started
The first step in enrolling on our TEFL course in Ban Phe is completing a free application. If you are at least 18 years of age and speak English fluently, you are eligible to apply for the course. The application is brief and we will send you a prompt reply. Once approved, you will receive additional information about the course content and schedule, your accommodation options, travel arrangements, as well as payment options and more.
Apply to take our TEFL course in Ban Phe now and soon you could be living and working as a qualified EFL teacher. However, training in Thailand doesn't mean you have to stay and work there; if you would like to move on after the course we offer lifetime assistance finding jobs all over the world.
About the School
Course Dates
Course Fees
Accommodation
Apply Now!
---
Check out ITTT's Blog Posts
---