The city of Dubai is well known as one of the fastest growing in the world by population growth and infrastructure development.
Amazingly, the city's skyline only had one skyscraper back in 1990, but today there are over 450.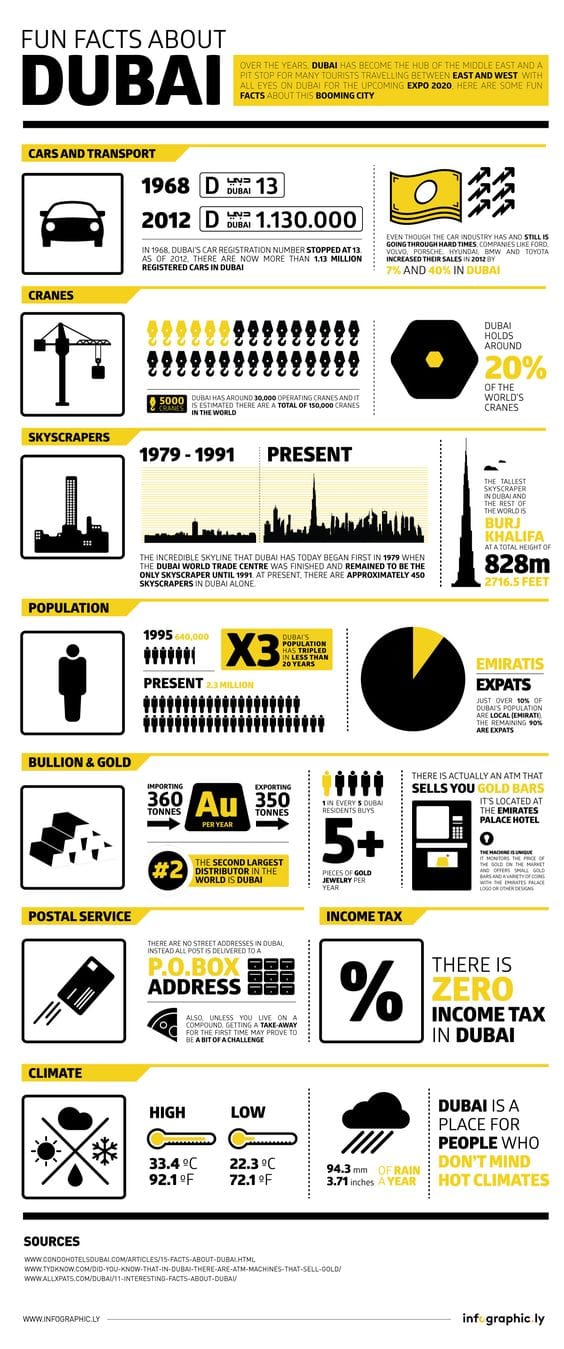 But did you know that the population has actually tripled in the last twenty years and that car ownership has gone from a mere 13 in 1968 to over 1.1 million in 2012?
This list contains several other fascinating facts about Dubai, such as 90% of the city's population is made up of expats and the city is home to around 20% of all the cranes in the world.
SOURCE: www . visualistan . com/2014/04/fun-facts-about-dubai-infographic . html