The famous (or infamous depending on your point of view) Full Moon Party located on the island of Koh Pha Ngan in the Gulf of Thailand has a worldwide reputation as one of the biggest beach parties in the world.
While it is not to everyone's taste, many visitors to Thailand make the pilgrimage to the island at least once to experience the crazy mix of music, dancing, fire shows, and bucket drinks that the Full Moon Party is known for.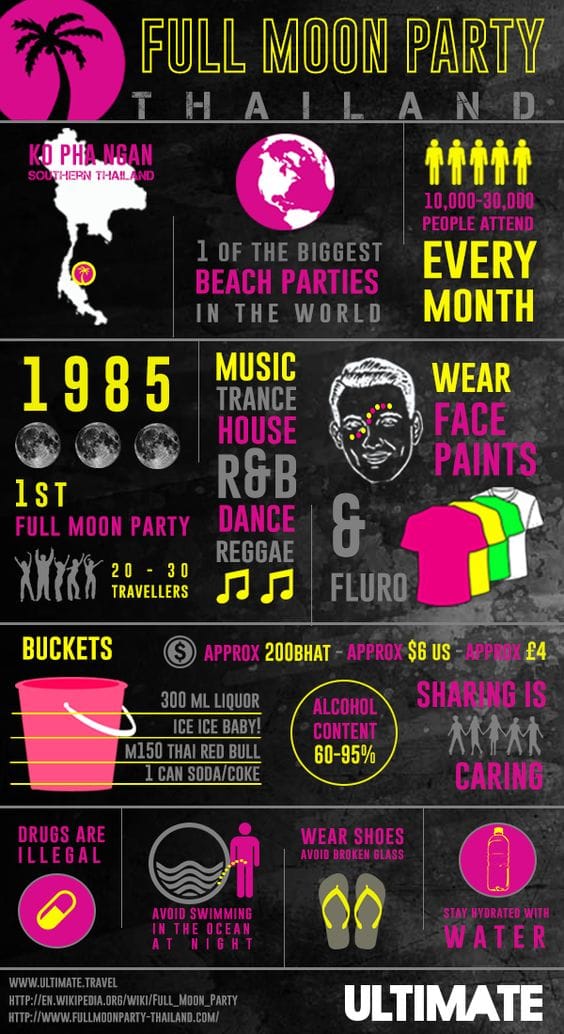 Since the first low-key event in 1985, the monthly party has grown from a few dozen revelers to 30,000 or more per event.
SOURCE: www . ultimate . travel/koh-phangan-full-moon-party/