Why Reading is a Skill to Teach in ESL Education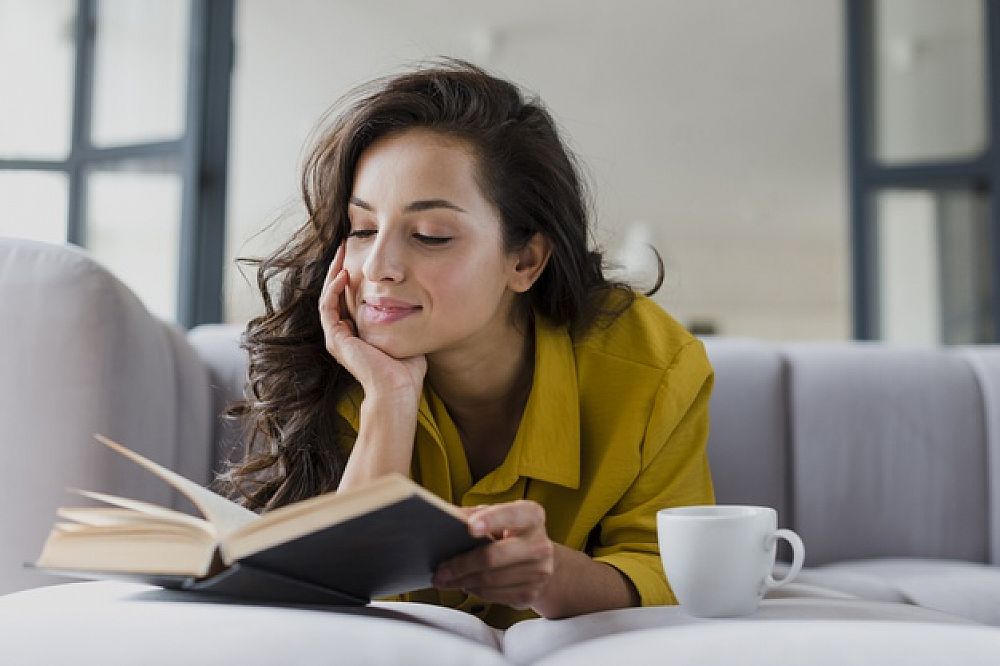 Readers are for sure leaders, not just merely for the fact of reading, but for the thinking process that comes with reading.As an individual, I love reading. I love the smell of the book paper. The tiny letters and turning another page is something that I enjoy deeply. However, I didn't become an avid reader by chance. I become a reader because I was born in a family where reading was a natural thing. My father was a university professor and was reading all the time. My mother, an accounting expert, used to read laws and regulations to ensure that her work is respecting the law.
Table of Contents
Are you ready to teach English abroad or online?
Check out what our course grads say in our many video testimonials!
This post was written by our TEFL certification graduate Gentiana H. Please note that this blog post might not necessarily represent the beliefs or opinions of ITTT.
Perfect Role Model
In response to the question "How to instill a love for reading in children?", I want to say that the best thing is to lead by example. If children have a reading parent or reading environment at home, for sure, they will become readers (maybe). I say perhaps because for a child it is not enough to see you reading. As the expression says, habit makes the man. This means that we as adults can instill a love for reading by making it a daily routine. Children love stories, so reading and discussing them will induce them to think that the task is fun.
I was happy to learn some weeks ago that people come to read to children in a small library in my hometown. This is a great idea, and I will soon be part of that myself. People like me who love reading go and read to a group of 8-10 kids. By gathering children to read, they start talking with each other about the book and, eventually, will read the book by themselves.
Boost of Creativity
For children of school age, we know that reading wakes-up their fantasy. What I find challenging to deal with is toddler's age, when children haven't developed full speech and pronunciation. I would read them constantly. I would buy books with pictures and stories because, at that age, it's the picture that attracts their attention, not the lines. While the baby looks at the picture, the adult reads and links the reading with the image. This is an experiment that I'm planning to do with my little nephew when he is one year old. He is seven months now, and we already tell him stories. I'm buying small books with pictures and stories, and I'm looking forward to starting my reading experiment with him.
Reading at School
Another thing is to instill the reading habit in children between 6-12 years old when they have to read, and books are part of their school program. In my opinion, this is the age when children become addicted to reading. This moment is totally in the hands of the teacher. If the teacher can transform the reading class into a magic moment, where children's brains can build their realities and worlds, reading becomes a creative moment. Children will love to attend reading classes and will ask for more books.
Until the 80s in my home county, children's literature was a quite developed national literature branch. Authors and book titles were well known among children, and the market immediately absorbed new books. Unfortunately, today this branch is inexistent. Publishing houses limit themselves by translating foreign texts and not even trying to revive national children's literature. This is such a pity! National literature is not simply in the function of reading as a habit but contributes to children's social development in a well-known environment.
Are you ready to teach English abroad or online?
Generally speaking, I don't' think that reading is challenging to be instilled in children. It's a matter of will, persistence, and most of all, personal example. If we invest today in reading, we ensure tomorrow's thinking generation.
Apply now & get certified to teach english abroad!
Speak with an ITTT advisor today to put together your personal plan for teaching English abroad!
Send us an email or call us toll-free at 1-800-490-0531 to speak with an ITTT advisor today.
Related Articles:
Check out what our course grads say in our many video testimonials!
---
---