Why I Decided to Take a TEFL Course
Teaching and learning English are at high demand nowadays due to globalization factors, cross-cultural projects, freelancing, and a growing number of online jobs. Whether you are a practicing teacher of English or the one who makes the first steps in teaching, completing a TEFL course and getting a TEFL certificate will be an important step in your career as an English teacher. The program of certification provides you with all the necessary skills and knowledge about teaching methods, techniques, classroom management, lesson planning. TEFL certificates will open new opportunities for you all around the world.
This post was written by our TEFL certification graduate Olga L. Please note that this blog post might not necessarily represent the beliefs or opinions of ITTT.
So, what is TEFL?
TEFL is an abbreviation for "teaching English as a foreign language". This certificate proves that the qualification of the teacher is good for teaching English to foreign students who are not native speakers and who live not in an English speaking country.
TEFL certificate gives you the right to teach all over the world. It is recognized and accepted in 90 countries. It may be required by your employers. Usually, it is a necessary condition as well as come hours of practice. At some point in your life, you may relocate to another country. It may not always be your choice but your partner's new job assignment, for example. With a TEFL certificate, you have good chances to find a job at a new place!
Also Read: The Most Common Problems Students in Spain Face When Learning English
You can complete this course on-line and off-line.
Nowadays the online option is very popular: you can study wherever it is convenient for you and manage your own study pace and schedule. What is also important to know is that the TEFL certificate does not expire. It is valid for life. You can start teaching straight after completing the course or later when you find it appropriate. So, it is worthwhile putting some effort in once!
The TEFL course is well structured.
The curriculum of the course overviews major grammar and pronunciation points, methods and techniques of teaching, class management, etc. Each topic consists of a theoretical part, tasks to work on the material learned, supportive video lessons, and tests. Video lessons and tests help a lot to review the studied material.
Also Read: How long does it take to get a TEFL job?
Teaching English is more and more at high demand whether in a group or individually.
Some people use TEFL for teaching in their own country, come choose to teach abroad. The undisputed advantage of TEFL is that it is recognized all over in the world. With a TEFL certificate, you can travel and live abroad, learn more about other cultures, countries, meet new people, make new international friends around the globe.
The course is good for teachers who already practice teaching English.
It gives you more confidence. For those who want to make a change in their career, it is a good challenge and an option to try something new.
Do you want to teach English abroad? Take a TEFL course today!
Completing a TEFL course requires some input from your side. Usually, it is for 100-120 hours. Whether you do it on-line or off-line, you should be strongly motivated. With a TEFL certificate in your pocket, you will have more confidence as a professional, more flexibility, and new opportunities.
Apply now & get certified to teach english abroad!
Speak with an ITTT advisor today to put together your personal plan for teaching English abroad!
Send us an email or call us toll-free at 1-800-490-0531 to speak with an ITTT advisor today.
Related Articles: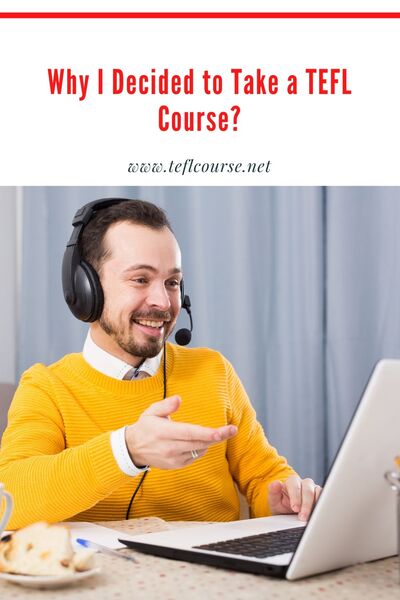 ---
---