What is it like teaching English in Bangladesh?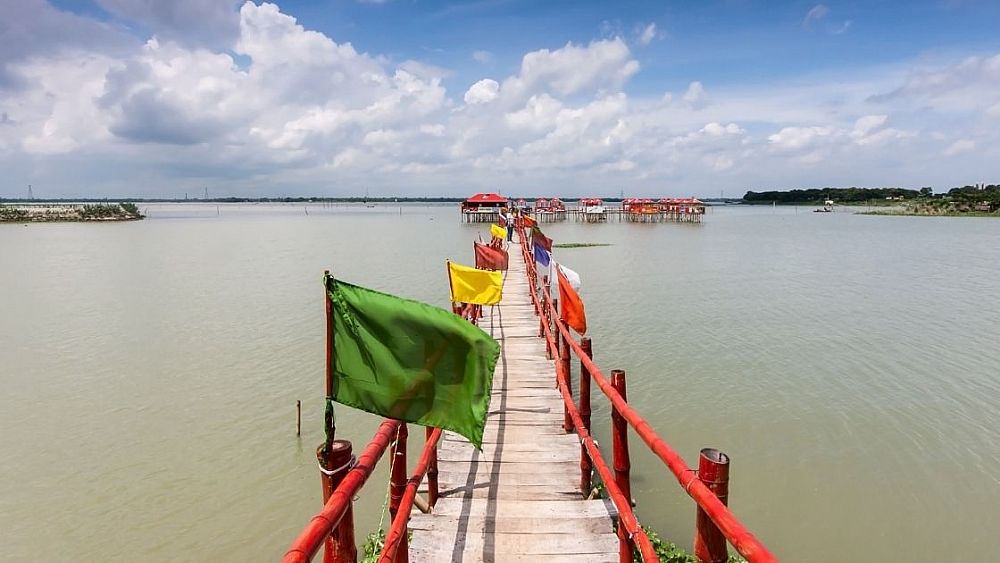 I was born in Dhaka, the capital city of Bangladesh. I had the privilege of being educated at some of the best private schools in town, all of whom followed an industry-standard curriculum for teaching English and other English language subjects. The British Council later adopted this with various examination boards from reputed Universities in the UK.
As a student, I experienced many different facets of the education system and spent a few years at a public school also helped me gain perspective on the differences in our education systems and quality.
Now I teach English in a foreign country, and looking back helps me reflect on the experience that we had, that my cousins are having now, and what may be in store for the future generations.
As such, I would like to share a bit of it.
The history of teaching English in Bangladesh
The quality of education in Bangladesh has gone through massive reform over the past few decades, mostly on a commercial level. As most of the advancements have happened in the private sector, education has also been divided into two sections based on the operating languages.
Bangla, the national language, and English have their separate educational systems and industries within Bangladesh.
However, English is not a new phenomenon in Bangladesh. Its origin goes back to our political history as a part of the Indian sub-continent under the British Empire.
Therefore, as the country recovered and re-stabilized throughout the years, education became more concentrated at the forefront of progression.
The pursuit of higher and better education also incentivized the need to learn the other dominant languages of the regions.
Even more so, for those who had the opportunity to go overseas and study. For them, English was quintessential for not only communication but progress in every sense of the word.
Also Read: "7 Great Games for Your ESL Conversation Class"
The Level of English
Like most other countries in the world, Bangladesh has also been affected by foreign cultures. The United States of America is the world's most significant exporter of it through their media.
On the higher level of mastery, the newer generations of English speakers in Bangladesh speak with a variety of North American State accents that even Americans get astonished by their accuracy.
This disparity of different accents is slowly fading away. More and more young people find speaking English with a distinct accent is just another essential skill.
Learning for the new generation
The development of a British accent is not very common in present times.
However, this accent was more common in an earlier generation, as the education system still was an adapted version of the one brought by the British Empire to the continent, and was taught directly by British missionaries, expats, or academics who worked in the industry.
Following this, the country's aforementioned English-based educational system, commonly known as "English Medium" internally, was developed.
In the present day, those who can afford to go to the best private schools are often those who develop their English skill and quite a few other European Languages, thanks in part to globalization and popular culture.
It is often left for public school students to gain as much exposure as they can to English content and media.
Albeit, they do have a mandatory English subject that is taught every year in school. But due to not having any lecturers from foreign teachers in public schools.
Also Read: My Personal Experience Moving to Beijing to Teach English
Limitations faced by the learners
Most public school students are limited to their local teachers' level and style, along with their accents and pronunciations. Therefore, they are often stuck to perform within those limitations.
Furthermore, a subculture exists within Bangladesh's public education system, akin to most of south-east Asia. The teacher-student relationship or dynamic also limits students to challenge or improvise in pursuit of improvement.
Therefore, the engagement towards it is often too low, and the complacency breeds a malculture of insufficient education in terms of overall quality.
The new standard path for English learners and speakers
Every Bangladeshi student who aspires to study abroad or use their skill with the language in a more professional capacity has to commit to getting an IELTS certification from the British Council.
The popularity of which has mostly grown over the last two decades, and before that, aspirant students would work towards a TOEFL certification.
Therefore, where there is progression concerned, international standards are expected, which further breeds attention to every individual student's quality.
Also Read: "Online Teaching and Interacting with Parents"
The Future of English for Bangladesh
In my opinion, the individual institutions should put forward a requirement for all future teachers of English in the country, whether native or from abroad, to have a TEFL certificate. As from my own experience, I have observed that my students have received an improved quality of service thanks to the training and guidance I have received through the TEFL course.
To ensure that apart from self-motivated reasons and self-facilitated exposure, the students of both the private and public schools have access to good teachers who utilize a variety of materials and techniques to ensure the best possible education may be provided to them.
Every year we hear of new and exceptional talent coming out of Bangladesh, both in the country and abroad, in many fields of business, research, and progress. In some part, all of them have their English speaking skills to thank for having fulfilled their quintessential need to communicate new ideas and innovation to the world.
I would advise you to give it perhaps a thought, take a leap of faith, visit a new culture and people, and possibly be part of the next great discovery.
All that being said, go and teach English in Bangladesh. You won't regret it.
Apply now & get certified to teach english abroad!
Speak with an ITTT advisor today to put together your personal plan for teaching English abroad.
Send us an email or call us toll-free at 1-800-490-0531 to speak with an ITTT advisor today.
Related Articles:
Check out what our course grads say in our many video testimonials!
---
---