What is Challenging about Teaching EFL in a Kindergarten?
As a teacher who has many years of experience working in kindergarten, I can surely say that teaching English as a foreign language is fun but requires special skills. At that age, children are yet to have their abstract thinking developed, hence teaching should mostly be based on visual aids and games. We must also consider that, apart from their young age, we are dealing with a large group who are very active, unable to stand boredom and are overwhelmingly thirsty for fund and play.
Table of Contents
Do you want to teach English abroad? Take a TEFL course!
This post was written by our TEFL certification graduate Joseph Niifio T. Please note that this blog post might not necessarily represent the beliefs or opinions of ITTT.
Language Experience
There is also one more important thing to note: This may be the kids' first experience with formal education, so it is crucial to establish good habits and love for education.
It's not a secret that often young children make their choices according to their feelings. They like people, especially those who play with them, bring new and exciting ideas, keep them exploring things around them, and are fun to be with. Hence, the teacher should keep in mind that he or she takes a huge responsibility and must be highly flexible. It is a must to be physically ready to be active and emotionally ready to make fun of himself or herself.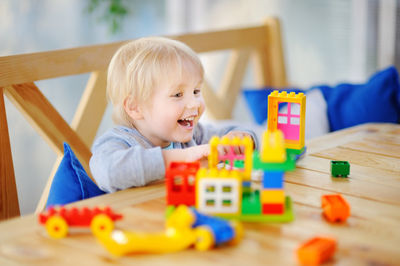 Also Read: Can non-native English speakers take a TEFL course?
Engagement
Teachers should make students ask and answer questions about topics learned, engage the children in exploring new vocabulary with real objects (if possible), play highly entertaining games burning off some of their endless energy and have a chance to show their creativity. There are thousands of great games to reinforce English language concepts. Even brief research into a subject before teaching will provide the teacher with numerous insights and other useful resources. There are many educational worksheets to photocopy and re-use to test kids on a subject. Of course, they must be easy and simple in the beginning before they go hard. For example, coloring, circling or crossing out pictures is a good idea for kindergarten age children. The teacher should change the activities to keep the atmosphere alive and to avoid permanent repetition and gradually decrease of interests. On the contrary, different varieties of games and stimulating activities will only increase kids' excitement and enthusiasm.
Also Read: 10 Tips to Help You Enjoy Your TEFL Course
International Experience
As a summary of my overview of EFL teaching in kindergarten, I'd love to add that moving abroad for teaching English is a life-changing decision. Many factors should be considered and one should get well-informed before making a final choice. Apart from readiness to work with young children and confidence in one's abilities and skills, future teachers should be aware of many aspects of life and culture of the country they leave for. It is important to know why things happen there as they do, what are the dos and don'ts, how to make a good impression and adapt to the local lifestyle.
Do you want to teach English abroad? Take a TEFL course!
All this is necessary with working with adults as well, but more importantly with young learners, as adults already understand the differences between local and foreign habits, but kids would find some parts of their teacher's approach weird and strange. It is recommended to do some research on local kindergartens, get some tips and ideas to make the transition easier. Indeed, meeting and talking with fellow teachers is one of the best ways of getting some experience.
Apply now & get certified to teach english abroad!
Speak with an ITTT advisor today to put together your personal plan for teaching English abroad.
Send us an email or call us toll-free at 1-800-490-0531 to speak with an ITTT advisor today.
Related Articles:
---
---