What are the Most Effective Classroom Rules to be Implemented in Class?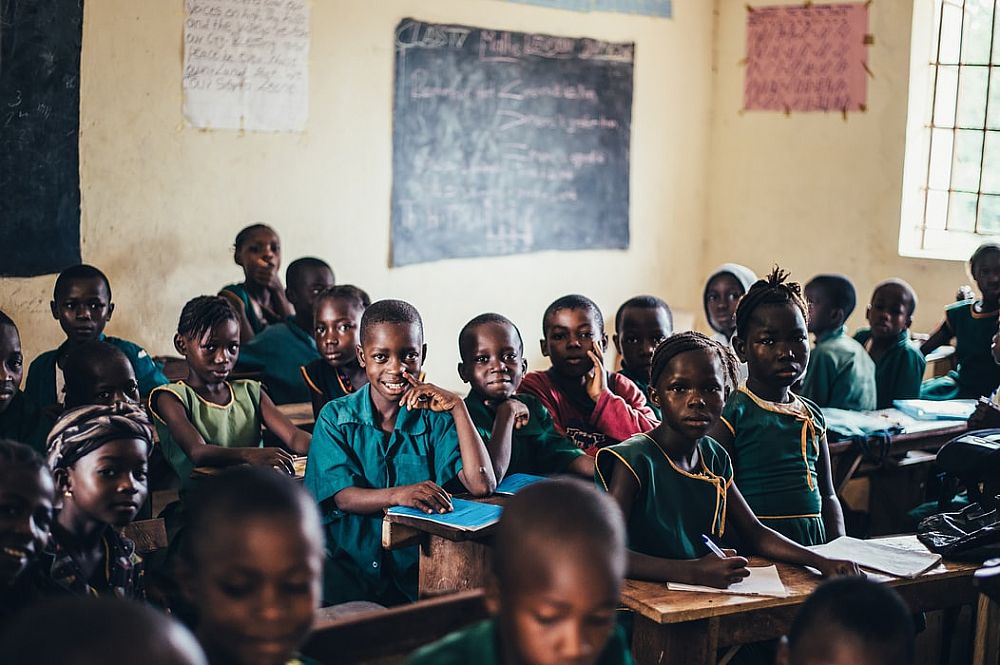 Classroom Management is a method used by many teachers to help students be disciplined, organized, and most importantly develop an atmosphere that is conducive to learning. It aims to control student's behavior and assist them to be more academically productive. Classroom rules implementation can be of great help to achieve a well-maintained class environment. It serves as a guide for the students to know their limitations and allows them to observe if their actions are appropriate or not.
This post was written by our TEFL certification graduate ANDREA D. Please note that this blog post might not necessarily represent the beliefs or opinions of ITTT.
There are enormous numbers of rules which we can be utilized to maintain an orderly classroom. But the question is, what are the most effective classroom rules to be implemented? To answer the question stated, I listed some homeroom rules which I think would be the most effective ones in managing my class.
Respect
The first rule is the 'Respect begets respect', which means that if you want to get respect, you have to learn how to respect others as well. This rule is not only applicable inside the classroom but also outside the school premises. It covers a broad idea but to simplify, every student needs to respect one another and accept the fact that everyone has differences which they have to deal with. The one mouth policy is under this rule. It is a very simple policy that aims to respect other people by simply listening when someone is talking.
Also Read: Can I get a work visa to teach English in the Czech Republic?
Attitude
The second rule is to 'Have an optimistic outlook'. Studying is indeed a tough task as you have to comply with all the requirements needed within a specific time frame. With this rule, you are allowing the students to develop a positive point of view towards the task and activities given to them. It promotes a profound insight about the opportunities they can get with the struggles and difficulties they might encounter in doing such tasks. Having a positive mind will be of great help for them to see the advantages rather than the disadvantages as they undergo the learning process.
Working hard
The third rule is to 'Work hard and believe in yourself'. This policy focuses more on the students. It allows the students to keep motivated on every activity that they will do. This helps to uplift student's spirit and boost their confidence in achieving their own goals.
Also Read: COVID-19: What Can English Teachers Abroad Do?
Trying new things
The next rule is to 'Never be afraid to try new things'. With this rule, it is almost the same as the third one which supports the student's growth and development. This rule encourages students to maximize the opportunities they can get in a certain task without minding to fail. It teaches students that failure is simply the opportunity to learn great lessons.
Cleaning up
Another rule is to 'Maintain cleanliness at all times'. It simply requires students to be responsible enough to keep the classroom in an orderly manner. Under this rule, students are also prohibited to do vandalism in any school property. It also helps them to manage proper waste segregation to maintain orderliness.
Also Read: 7 Amazing Games for Learning English with Preschoolers
Following all of the rules
The last rule is to 'Remember, observe and follow all the rules'. The last one is only used to remind the students with the following rules given to maintain cleanliness and promotes a well-managed classroom environment.
According to an article, "The Key to Effective Classroom Management, "Edutopia: "In a classroom where teachers used a series of techniques centered around establishing, maintaining, and restoring relationships, academic engagement increased by 33 percent and disruptive behavior decreased by 75 percent."
Do you want to teach English abroad? Take a TEFL course today!
It only shows that by simply implementing rules to manage a class can support the learners to be more academically productive. Not only that, but it also promotes a sense of responsibility which fosters the students to become active participants in their educational outcomes. As stated in a quote by Harry Wong, "Student achievement at the end of the year is directly related to the degree to which a teacher establishes good control of the classroom." It simply explains that as a teacher, we should let the students know not only the set of rules that they need to follow but most importantly, allows them to know the reason and importance of following such rules.
Apply now & get certified to teach english abroad!
Speak with an ITTT advisor today to put together your personal plan for teaching English abroad!
Send us an email or call us toll-free at 1-800-490-0531 to speak with an ITTT advisor today.
Related Articles: