Tips for Working with English Teachers in Vietnam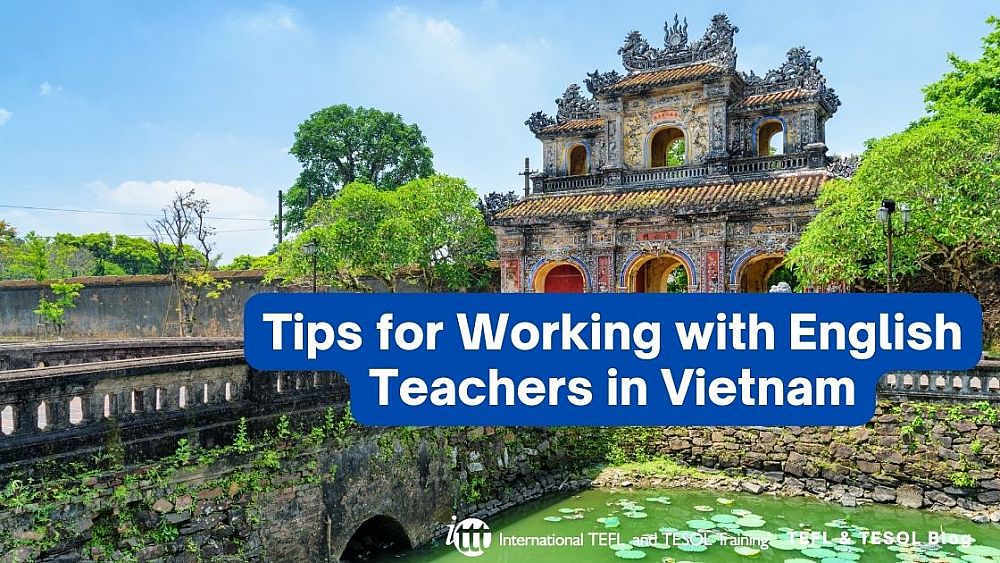 In modern times, Vietnam's government has introduced ambitious educational reforms to elevate English proficiency levels. This has led to an increase in English teaching roles in public and private schools. The growing demand among English users and native speakers has made teaching English in Vietnam an appealing choice. This essay offers advice for effectively working in Vietnam.
Active Listening and Observation
First and foremost, keen observation is essential. Each Vietnamese school has its unique culture and work style. New teachers must pay close attention to local colleagues to adapt effectively. Allocating time to observe fellow teachers and their classroom management methods, as well as student dynamics, is crucial. Additionally, observing interactions during teacher and principal meetings provides valuable insights.
Cultivating Relationships and Building Rapport
Establishing relationships with colleagues is paramount. These connections provide a supportive environment for sharing teaching ideas, concerns, and seeking advice, despite limited English fluency among many teachers. Such relationships reduce isolation and enhance your work experience.
Supporting and Contributing
Demonstrating care for colleagues, regardless of their seniority or language proficiency, is vital. If you possess unique skills, offer assistance—be it senior teachers or peers. For instance, you could introduce techniques like teaching animal portraits or scenery. Your proactive approach can set an example and facilitate teamwork.
Conclusion: Embracing Vietnamese Work Culture
By following these steps, adapting to Vietnam's work culture becomes more accessible. Embracing these strategies enriches your teaching experience and adds meaning to your role.
Are you ready to teach English as a foreign language?
Apply now & get certified to teach english abroad!
Speak with an ITTT advisor today to put together your personal plan for teaching English abroad!
Send us an email or call us toll-free at 1-800-490-0531 to speak with an ITTT advisor today.
Related Articles:
Check out what our course grads say in our many video testimonials!
---
---