Tips for Bridging the Cultural Gap in an ESL Classroom in Asia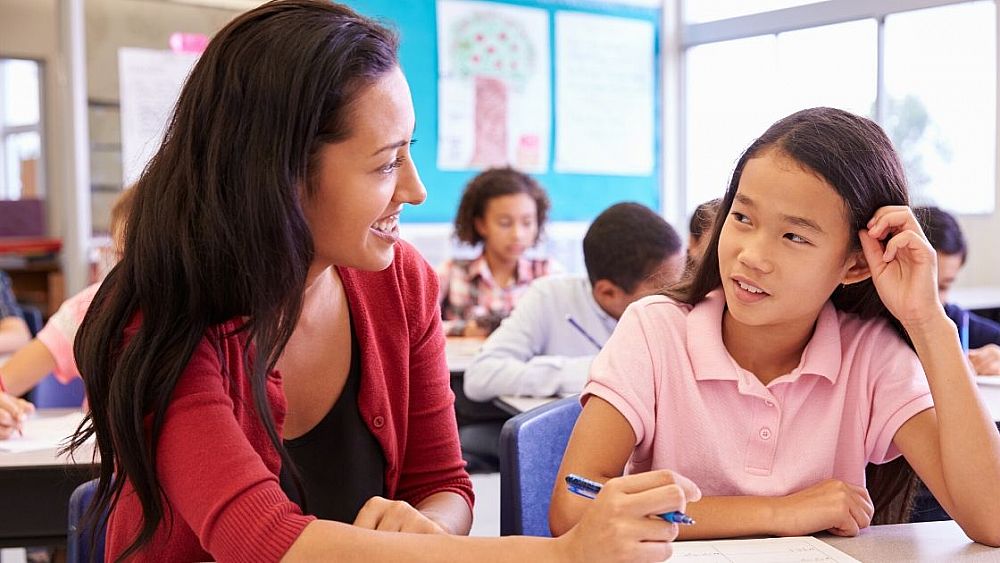 Cultural capital according to French sociologist Pierre Bourdieu is the gathering of knowledge, skills, and cultural traits that a person obtains from their personal, social and educational environment (Bourdieu, 1991, p. 14). The educational system in a Korean society differs from the learning practices in Western society. Asian societies such as South Korea, prioritize a teacher-centered learning style where students are expected to respect teachers and not solicit too much information since communication is often indirect and implicit. This group-focused thinking is a main cultural learning difference from Western teachings where individualism is more emphasized and students can freely interact with the teacher on any concerns they have without it being deemed as disrespectful (Wursten & Jacobs, 2013, p. 197). The classroom relationship may be improved if ESL teachers focus on implementing culturally responsive teaching methods to strengthen student behavior and learning (Chen, Yang, 2017).
This post was written by our TEFL certification graduate Diana N. Please note that this blog post might not necessarily represent the beliefs or opinions of ITTT.
What role does a culture play in a classroom?
Surveys show that culture does have an impact on student learning, especially where the student-teacher relationship centers on the teacher having the utmost authority. Students learn to give the highest respect to their teachers, whose teachings are not to be questioned (Wursten & Jacobs, 2013, p. 205). Korean students, raised with a Confucianist philosophy, often depend on the teacher to directly provide them with knowledge. This can be hard for English teachers to motivate students to actively engage in some activities (Li, 1998:691). Korean students are also taught to not be boastful or prideful. Thus, most students are hesitant to speak up in class due to fear of their peers' judgments or fear of making an error (Kim, 2004). They rather opt to work in small teams, where they can comfortably learn from their classmates. This differs from Western classrooms, where students are encouraged to challenge the teacher and speak up in class if needed. A student-centered learning approach can be integrated to simulate dynamic participation and critical thinking.
Also Read: How much can I earn teaching English abroad?
Teacher's role
The ESL teacher can further help bridge the cultural gap by taking the time to know the student's cultural backgrounds while introducing their cultural norms. This can be done by intertwining the daily life experience of the student as well as their cultural one. Students can be asked to introduce themselves by drawing a picture, writing a poem or essay. Sharing different customs, beliefs, and discussing the student's own life experiences allows them to blend culture in their learning time (Holt, 1995). Teachers in return can pick up subtle key rules such as grading papers to be aware of how students understand scoring. In school, a tick mark means the answer is incorrect while a circle means correct. Having an open mind and understanding different cultures is a great trait to possess to help English teachers develop a better relationship with their students.
English teachers can help students widen their thinking more than just inside their class and culture. If they are taught to understand some western cultural classroom norms then a stronger connection can be made between student and teacher. Teachers may allow students an allotted time for free lesson discussions amongst the entire class. They can also be taught metacognitive skills such as proofreading, which some students have never learned before but can be important to strengthen their reading and writing abilities (Sun, 2013). During and after class hours teachers could encourage their students to use English with the teacher and their classmates. Korean students may be uncomfortable with English's more casual speech in most circumstances since there are not many levels of formal speech they must adhere to unlike their own. They should be encouraged to try to adopt similar speech patterns that a native English speaker uses. As a result, they'll be exposed to familiar terminology, phrases, and expressions they might hardly use due to their limited conversations with real-life English speakers (Aubrey, 37).
Also Read: Educational Practice: A Look into Issues in Teaching in South Korea
If we want to encourage students to succeed in English, then a beneficial solution would be to incorporate Western and Asian learning practices. A focus could be put on "independent learning, active participation, and critical thinker" (Loh, Teo, 205). The students should be the ones who actively engage in the lesson while the teacher assists them along the way. Loh and Teo recommend a progressive change to this method of instruction to form a better relationship with students. A few classroom strategies that could prove promising include clarification pause where students are given a moment to reflect on the material and ask questions. Another is giving a short quiz/review after a lesson, which gives the teacher a better understanding of how much material each student absorbed (Faust, 1998). Peer review, think-pair-share, and collaborative teams also allow students to sharpen their social cognitive skills with their classmates (Economides, 2008; Springer, 1998). The exchanging of ideas and information will strengthen their trust with others and progress their learning. Understanding how different people learn in an educational setting may help students learn to be more tolerant of people from different places with different viewpoints (Chen, Yang, 84). By broadening their cultural capital both student and teacher may improve their learning capabilities while achieving a deeper understanding of one another.
Do you want to teach English abroad? Take a TEFL course!
Apply now & get certified to teach english abroad!
Speak with an ITTT advisor today to put together your personal plan for teaching English abroad!
Send us an email or call us toll-free at 1-800-490-0531 to speak with an ITTT advisor today.
Related Articles:
---
---