The Real Meaning of Teaching Skills in the ESL Environment
Teaching skills do not only refer to lesson handouts and specific classroom ideas/techniques—although both are part of, and important to teach— but also cover qualities teachers should possess, and the various roles the instructor will (at some point) need to fill.
This post was written by our TEFL certification graduate Carly G. Please note that this blog post might not necessarily represent the beliefs or opinions of ITTT.
What makes a good instructor?
The first unit of the course began by identifying qualities that make for a good instructor. These qualities are as follows: teachers must be kind, patient, lively and entertaining. They must be able to motivate learners and involve all students equally, and finally, they must truly love teaching itself. These qualities are important for many different reasons. Kindness and patience, for example, are crucial at times when students are struggling with the language and begin to doubt their ability to succeed. As a teacher, it is important to root for your students, which leads to another important quality mentioned above— the ability to motivate students.
Also Read: The Best Places for Non-Native English Speakers to Teach English Abroad
Motivation strategies
Motivation can come in many different forms and must change according to the makeup of your classroom, in regards to age for example. Learning a new language is challenging and even quite boring at times, and thus teachers will need to rely heavily on this skill. Motivation can come through patience and kindness as explained above, but can also be created through fun classroom activities and enthusiasm on the part of the instructor. Inclusivity is another very important quality for a teacher to possess. Once students feel ignored they will fall behind quickly on a language acquisition level, but even more so they will begin to resent learning altogether and oftentimes will leave the class feeling undeserving, and motivation in other parts of their lives will also see the repercussions.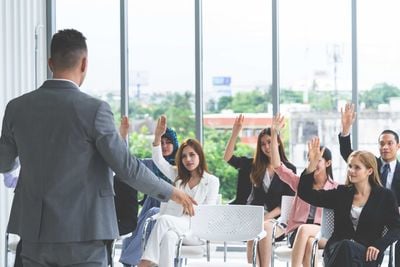 Also Read: Can I teach English as a foreign language in Africa?
Roles of a teacher
Alongside with the qualities mentioned above, Unit One also delineated five different roles an instructor fills whilst teaching. These roles are the prompter, the organizer, the participant, the tutor, and the model. Throughout an EFL course, or even perhaps within one class session, the instructor will need to inhabit each one of these roles. It is now important to outline how each of these roles may work in a classroom setting.
As 'the prompter' the teacher's goal is to gather information from his/her students. To place this into an ESA model, the role of the 'prompter would be most needed in the Engage phase, as a means by which to both excite students and require them to produce ideas.
Also Read: How can I avoid scams when looking for TEFL jobs?
The role of 'the organizer' is the most important outside of class sessions—in course planning and lesson organization. When teachers arrive to class prepared and organized, the respect of his/her students is much more readily earned.
'The participant's role requires the instructor to join in during class activities his/her students. For example, the teacher joins the students in role-play exercise. In this role, the teacher has the opportunity to convey his/her enthusiasm for the course material, ideally exciting his/her students as well.
'The tutor' refers to a role that is more individually focused than those previously defined. This role requires the instructor to pay close attention to the strengths and weaknesses of his/her students as individuals. This role proves most useful during the Study phase of the ESA framework. The instructor may walk around the classroom and offer individual help to the students.
Finally, 'the model' role reminds us that the teacher serves as (one of) the purest forms of the students' target language, not only in regards to the words the teacher uses, but in their gestures, body language, and individual vernacular as well.
Do you want to teach English abroad? Take a TEFL course!
When these 'qualities' and 'roles' are put into practice in the classroom, they are not as formulaic as their definitions appear in this overview. Instructors must first and foremost be ready to adapt to what each new day in the classroom brings. Each day will bring a new challenge, but with the knowledge and understanding of these qualities and roles, first-time teachers—and even seasoned instructors— are set up for success!
Apply now & get certified to teach english abroad!
Speak with an ITTT advisor today to put together your personal plan for teaching English abroad.
Send us an email or call us toll-free at 1-800-490-0531 to speak with an ITTT advisor today.
Related Articles: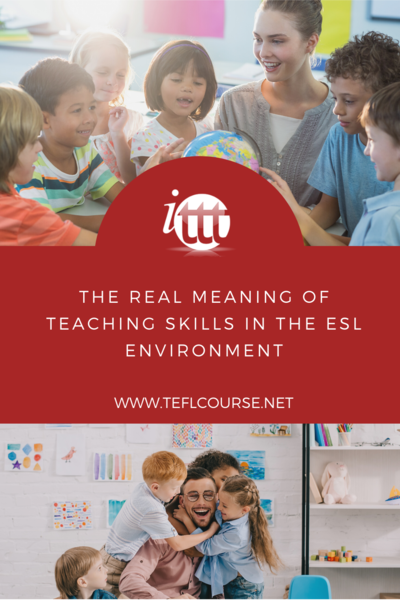 ---
---