The New ITTT Specialized Course – Teaching English Online: Is it worth doing?
I had been the owner of a tourism business in Bali, Indonesia when Covid-19 came along and spoiled all the fun. It was time to take my business and personal coaching skills from a previous life and build a new income stream.
Having just completed the 120-hour online TEFL course in March 2020, I had the thought, "yeah okay I'll do that Young Learners course offered by ITTT". I did that course, and then quickly followed up with the Business English course, before applying for more than 22 online teaching positions over two days. I naively thought I was ready to go for online teaching positions with those qualifications.
Finding a position teaching English online
Of those 22 positions I applied for, one came back to me within days and said, "Thanks but no thanks" and another was quick to say "Great, we'll take you on, just pass this online test."
The test I received was a combined WiFi speed test, a quick interview, and a pile of information of what they expected from me in the final test, doing an online class.
The speed test went extremely well, the interview… no problem, I'm a native English speaker; the final test was in two days. Over the next two days, I set up an office in the spare room, desk, chair, second monitor, bin, and desk lamp. I spent the next two days and nights researching what was required of me for the interview. They had so much information, so many videos, I thought if I just get all of this information in, I'll be well educated on the subject. I must have pulled 30 hours or more over the next two days to ensure I had done as much as I could to pull this interview off.
The test didn't go well.
The title was "The Hidden Adult Themes in Beatrix Potter" I had 25 minutes to introduce myself, do the word explanation, the expression explanation, read a three-page article with the student, and do some questions at the end. This takes about seven minutes to read, how hard can it be. The company gave me a child at around five to seven years of age to explain "Hidden Adult themes" like Domestic Life, Virtues and Follies, Observational Detachment, Snorting Snuff, Inevitable and Sensible; and that was just the one section of "Expressions". I got through the word explanation and the expression sections; that's it.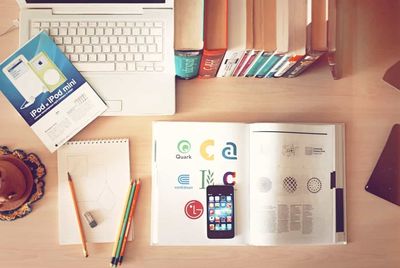 I failed, and I knew I wasn't ready for the online world.
I found on the ITTT website there was a new course entitled "Teaching English Online" I thought, "This is the course I need, I'm getting onto this". I spoke to Linda at ITTT and within hours I was doing the new Teaching English Online.
After finishing the course and whilst the course is still fresh in my mind, I wanted to break down what I got from the course and answer the question "Is the course worth doing?"
What I got from the course is it was more a "How to" and "what to expect", rather than a course to learn and pass the exam. In my mind, this is an imperative course for information on where to apply for jobs and what to expect from each online business you and I are going to be applying for. In some cases, there is just no point applying because I either "A" don't have a degree, or "B" I don't want to work for $3 an hour. Units three and six are great for the focus on where to apply for work.
What could be improved?
Whilst there is a section on the hardware and software required, there was in my opinion not enough on the importance on information like what to look for when purchasing a webcam, how to set up your home office for things like ergonomics, what lighting you'll need, and so on. For example, I thought the webcam on my laptop would be okay for the job, and it would be, if it wasn't at the bottom of the screen, that just doesn't work. I didn't know I would need kids' toys, things that are colorful and fluffy to capture kids' attention. The little things you'll need that just need to be mentioned so they are considered
What I loved about the Course
The best thing I obtained from taking this course was that I got the courage to start an online education business, and build that whilst I am working for a couple of the other online companies to keep the money coming in. I don't know if I will be able to run this business later. Maybe I wont want my old tourism business, who knows where this can lead me, who knows where it will lead you. Do the course and offer ITTT some feedback after the course to help them with what might be missing that you can see. Another thing that ITTT do really well, is take a look at whatever feedback you send them. They look at your feedback as a chance to improve their course offerings.
So to answer the question: YES, this new course is definitely worth doing if you are interested in the online teaching world!
Apply now & get certified to teach english abroad!
Speak with an ITTT advisor today to put together your personal plan for teaching English abroad.
Send us an email or call us toll-free at 1-800-490-0531 to speak with an ITTT advisor today.
Related Articles:
---
---