The Influence of Seating Arrangements on Classroom Productivity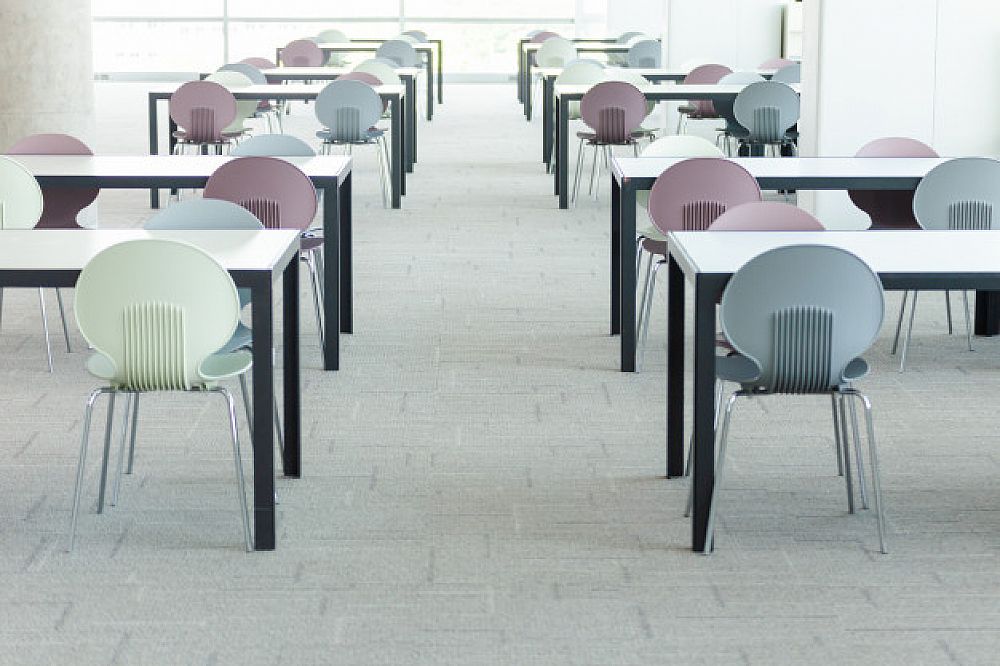 The type of seating arrangement you choose for your classroom can depend on various factors as well as directly affect the productivity of your students. Classroom equipment, lessons, and activities, amount of students, as well as disciplinary measures, should all be considered when deciding on what type of seating arrangement will be appropriate to fit your lesson plan and or teaching style each day. Also deciding who sits where is just as important as the seating arrangement and lesson itself.
This post was written by our TEFL certification graduate James R. Please note that this blog post might not necessarily represent the beliefs or opinions of ITTT.
Factors to Consider
When deciding on seating configuration within your classroom one of the most important factors you must take into account is the size of your classroom as well as the type of equipment you will be using for your classroom lesson that day. It may be necessary to change your seating arrangement daily if you are switching equipment or lesson plans. An overhead projector may not be suitable for a classroom set up that is designed for group work or partner work. Furthermore, the use of audio learning and group work will have a different classroom setup compared to whiteboard drilling. What lesson plan or activity you choose can directly be affected by your classroom arrangement. It is best to keep this in mind and arrive at class with enough time to configure your setup to fit your lesson plan.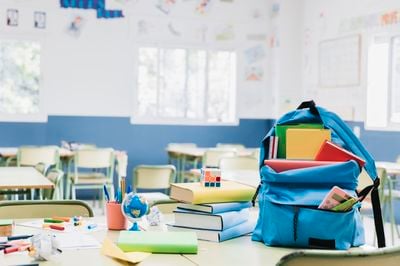 Also Read: Can I cancel my contract early when teaching English abroad?
Research on The Issue
Studies have been shown that classroom setup can drastically influence how the students interact with one another impacting engagement, motivation, and focus (McCorskey and McVetta 1978). With this in mind basing your ESA lesson plan around your seating arrangement can be vital to extracting the most productivity out of your daily routine. For example, a lesson or activity plan that revolves around group work and communication would benefit from a pod seating arrangement rather than standard columns. If your seating arrangement does not match the activity you have planned it can cause problems in comprehension and student engagement.
Study Results
As a teacher, deciding what students sit where can directly affect the flow and effectiveness of the classroom as a whole. Recent findings show that the closer to the front of the class that a student sits in a standard setup the more information they retain or the more interactive they are with the lesson (Fernandes, Huang & Rinaldo, 2011). The middle of the seating setup is lesser in the same effect while the back of the room can have significantly lower student interaction with a thing like board work and retention of knowledge. Therefore allowing students to choose their seat can problematic because the first come first serve format can leave students that need more help than others in a disadvantages seat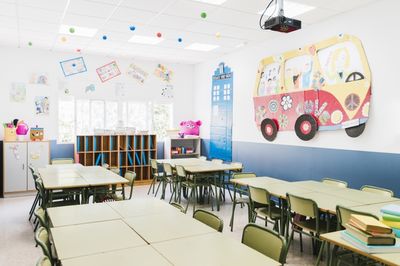 Also Read: How long does it take to get a TEFL job?
Discipline
Seating can also come into play when enforcing disciplinary measures as well as enhancing students that struggle with staying focused or comprehension. If a student is being a distraction during a lesson the student's placement within the class can help remedy this issue by moving the problem student further away from his or her friends or talkative neighbors. As the first step in disciplinary action seating students away from other talkative or disruptive students is an effective way to regain control of the class's attention.
Do you want to teach English abroad? Take a TEFL course!
In conclusion, classroom seating arrangement can and will have an impact on the ability of your students to absorb the lesson material effectively. Choosing the proper arrangement to match your teaching style or lesson plan as well as room size and student volume should always be considered as an aspect of your curriculum alongside the content you are teaching and the ESA format you choose for the material. Classroom equipment you choose such as projector, audio teaching, board drilling, and group activities all rely on effective seating arrangement choices. Seating arrangements may very well be the most important aspect of creating an effective and comprehensive lesson.
Apply now & get certified to teach english abroad!
Speak with an ITTT advisor today to put together your personal plan for teaching English abroad.
Send us an email or call us toll-free at 1-800-490-0531 to speak with an ITTT advisor today.
Related Articles: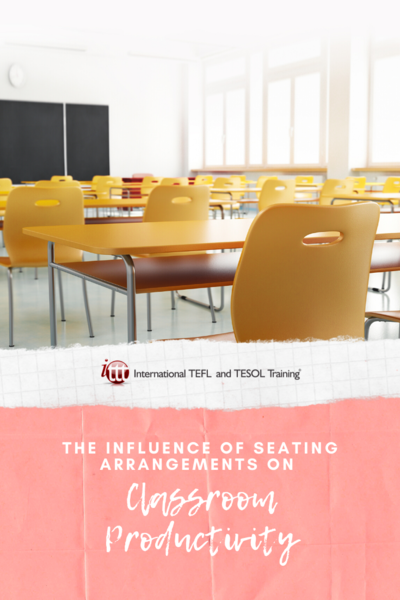 ---
---