The Importance of Using Online ESL Games in TEYL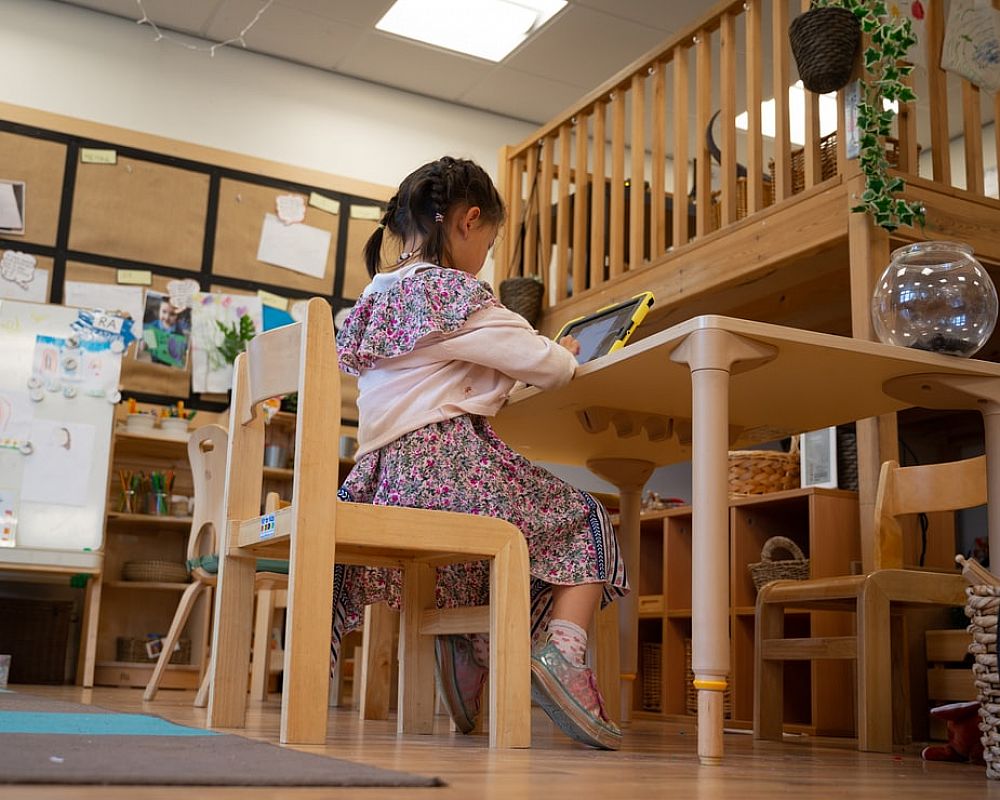 When it comes to learning ESL, most learners associate it with memorizing spelling rules, doing countless grammar exercises, making abstract speaking topics, and translating sentences from L1 into English. In these, there is little or no listening and speaking practice involved, making English just one of the numerous boring school subjects. However, there is so much more to learning and activating the language if the fun element is involved. This doesn't only include traditional classroom games but also learning both at school and home with the usage of modern technology. Most children born in the 2000s have grown up using iPads and mobile phones, which makes them much more tech-literate even compared to the children born in the 90s. This calls for revolutionizing the way ESL is taught and learned by introducing more online ESL games for different English levels.
This post was written by our TEFL certification graduate Inna V. Please note that this blog post might not necessarily represent the beliefs or opinions of ITTT.
Practical Skills
Firstly, online ESL games controlled by the teacher provide students with a fun way to practice ESL vocabulary and grammar while playing, e.g. destroying the opponent's castle or pirate ship by giving correct answers or winning some points for the team by answering questions in the online Jeopardy game. Having pictures showing the core vocabulary, fun sound effects, and interesting designs, online ESL games provide variety to ESL classrooms and engage students in learning activities more than traditional exercises.
Also Read: Tips on Increasing Teacher Confidence in the Classroom
Consciousness
Secondly, online ESL games are more environment-friendly. Giving worksheets to 20 students wastes a certain amount of paper and the worksheets are mostly likely to be thrown away after the completion of the exercise. Some ESL games are essentially online worksheets aimed at practicing writing and reading skills, e.g. story makers, crosswords, and word searches. These ESL games will probably replace worksheets in the future and be adapted for different class sizes and levels.
Adaptability
Moreover, authentic Flash games can be adapted for various ESL purposes, for instance, an online dress-up game for girls is a good way to practice the clothes vocabulary for two six-year-old students whereas Hangman: The Wild West 2 is an exciting twist of the traditional Hangman game with the same teaching goal, but unusual gameplay. It's worth noting that these games are suitable for specific purposes and can't be used without the necessary equipment (an overhead projector, computers, or iPads), but most schools in the future may be able to utilize this way of learning and introduce online ESL games to their classrooms.
Also Read: Can I teach English abroad without any teaching experience?
More Practice
Finally, ESL games can be used outside the classroom without the teacher since games itself help students correct their mistakes and provide additional listening practice. Apart from non-authentic English games, pre-intermediate and intermediate level students can be encouraged to play their favorite games in English with English subtitles, since they're already familiar with the game mechanics, e.g. Pokémon or Minecraft.
Do you want to teach English abroad? Take a TEFL course!
To sum up, to engage students in learning English and incorporate real-world tech skills with language learning, young learners should be introduced to ESL online games, which, in turn, should be incorporated into the teaching syllabus to correspond to the students' needs.
Apply now & get certified to teach english abroad!
Speak with an ITTT advisor today to put together your personal plan for teaching English abroad!
Send us an email or call us toll-free at 1-800-490-0531 to speak with an ITTT advisor today.
Related Articles: