The Importance of Discussion as a Teaching Method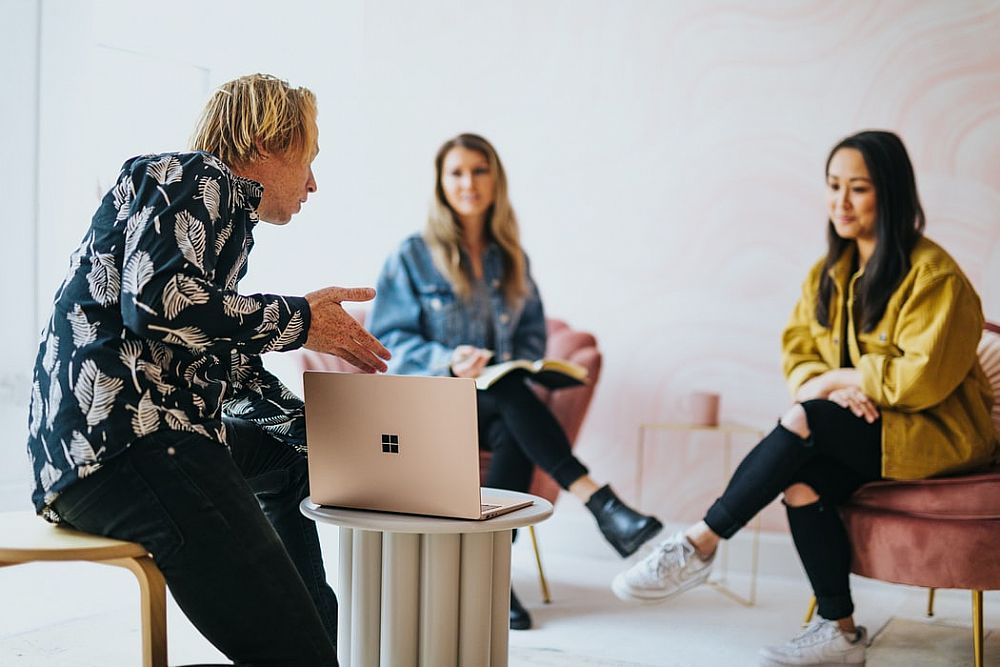 Discussions are strategies designed to stimulate thinking, challenge attitudes and beliefs, and develop skills. It is the oral interaction between people during learning in the classroom, that is, between teacher and learners, or learners and learners with the teacher as facilitator. Discussions incorporate characteristics of learner-centered instruction; learners are at the center of the learning process, teachers guide learners, deep understanding of the topic is a goal, and social interaction is emphasized. Although there exist multiple teaching styles, the discussion method is the most important in the learning environment when it comes to enabling the learners' deep understanding of the topic.
This post was written by our TEFL certification graduate Mombeh B. Please note that this blog post might not necessarily represent the beliefs or opinions of ITTT.
Four things characterize effective discussions: focus, learner background knowledge, emphasis on understanding, and learner-learner interaction.
Focus implies that for discussions to accomplish something valuable, they must have a purpose. Goals for each discussion are considered and are consistent with the course's objectives. Communicating these objectives with the learners helps to focus their thinking and motivate participation.
Discussions also follow lessons in which learners' background knowledge has been developed, that is, the learners have done preparations before the discussion activity.
Discussions are best used to explore relationships, integrate ideas, and develop thinking and interpersonal skills. Good questions are key to a productive discussion as they are used to probe for deeper analysis, ask for clarifications or examples, and explore implications.
Learner-learner interactions help learners to learn to listen, to challenge others' thinking, explain and defend their reasoning, respect others' opinions, wait their turn, and remain open-minded in the face of new evidence.
Also Read: How is teaching English in Asia different from teaching English in Latin America?
There are different types of discussions, from whole class to small group discussions. The following are some advantages that make discussions a valuable teaching approach.
The knowledge learned from this group work is hardly ever forgotten, and it is retained because the method is learner-centered. That is, the learners actively participate in their learning.
Discussions enable learners to consider various viewpoints on a topic. They bring a host of different characteristics to the class that informs how they understand and make sense of a topic. The use of discussions brings these experiences to the forefront more effectively than nearly any other teaching method.
This method is an excellent strategy for enhancing learner motivation, fostering intellectual agility, the ability to articulate and defend positions, consider different points of view, enlist, and evaluate evidence.
The use of discussions allows learners to explore a topic more deeply than simply reading about it or listening to a lecture about the topic. Through discussions, small aspects and details can be explored that might be ignored with other teaching methods. By driving deeper through their questions and comments, learners engage at a level that helps ensure they fully comprehend the topic under discussion.
Discussions promote active participation. Whether through group discussions or the entire class, learners are capable of actively participating in a discussion.• Emphasis is on learning instead of teaching, and learning is made interesting.Despite the advantages, the discussion method of teaching does have some disadvantages.
Also Read: Can I cancel my contract early when teaching English abroad?
These include the following:
It is time-consuming, and teachers using this method too frequently may find difficulty covering their scheme of work.
Not all types of topics can be taught through discussions.
It can be used only to learners who have some basic knowledge of the topic.
Do you want to teach English abroad? Take a TEFL course!
Discussions can help learners learn a range of skills, improve learner motivation, and improve understanding of a topic. Significantly, this teaching style creates a connection between the learners and the curriculum and provides an opportunity for open discussion with learners as well as the teacher. It is a design that makes learners more active and participatory members of the teaching-learning process, and not merely passive recipients of knowledge.
Apply now & get certified to teach english abroad!
Speak with an ITTT advisor today to put together your personal plan for teaching English abroad!
Send us an email or call us toll-free at 1-800-490-0531 to speak with an ITTT advisor today.
Related Articles:
---
---