The English Level of Little Learners in Hong Kong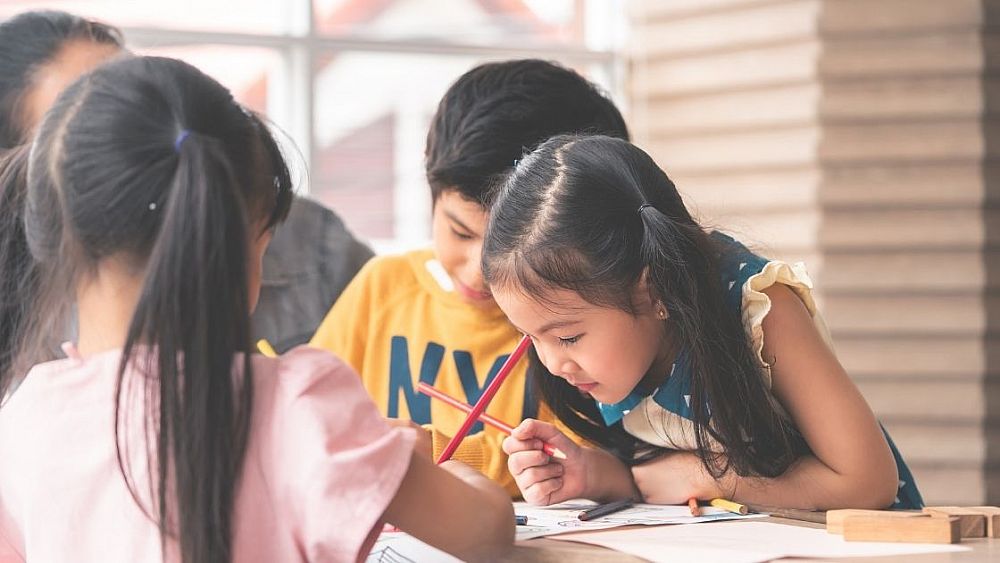 When I started working as a TEFL teacher in Hong Kong without any teaching experience, I was scared, and I thought, how am I going to teach English to someone who needs to learn English from scratch?
Well, believe me, how surprised I was by the high English level of the children who were only between 3 and 6 years old.
Before I came to Hong Kong, I knew that many of its citizens speak the English language widely, but I didn't expect that such young children could talk with great confidence in English. However, there are differences in the children's English levels that depend on two main factors: their family social status and mainly how much the parents are motivated to let their child learn.
Also Read: Five Online Teaching Jobs That Don't Require a Degree
The parent's role in the children's academic path
Given that English is a global language, parents in Hong Kong are more linguistically educated than the previous generation. They believe that to raise their children's job prospects and social status, they need to put their young children in a more English-friendly environment. This typically involves international kindergartens or letting them participate in a team sport with children of ex-pats.
By the age of 4 or 5, many of my Hong Kong students already gained at least 3 or 4 English Award certificates from the various English teaching institutions like Cambridge or Oxford. After the regular lessons in kindergarten, many attend learning centers or have online classes with qualified teachers for tutoring. Most of my students also told me that they are required to speak in English at home.
Native English Accents
As I mentioned earlier, I was surprised at how children in Hong Kong are so confident when speaking English. They also don't seem to translate word-for-word from their native language when they express themselves in English, as adult students often do.
However, the aspect that surprised me the most was their accents. I used to ask them if one of their parents was a native of the US, but they were not.
We all know that when you are a young learner, you assimilate faster and better, and even though they are not living in a country where English is their native language, it is difficult to tell that they are from Hong Kong just by listening to them speaking.
The majority of the students I teach have a distinct American accent. Maybe because they are influenced by watching American movies and songs or because many of their parents have studied in the States.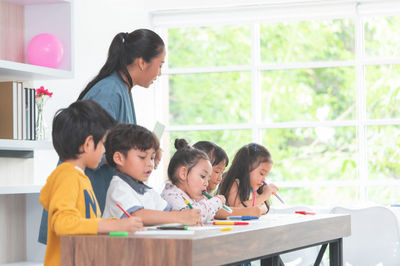 Schools Admission Competition
It is also important to mention how kindergarten students are selected to enter a specific school. Most of the international kindergartens require the students to perform various tests to be accepted.
Those tests are mainly based on a one-to-one conversation and then a playtime group where the examiner will evaluate the students' English level and behavior. They also check if the students canstay focused during the tests.
It is great to see that most of the children can pass the tests and meet the school requirements even if they are young.
On the other side, watching young children, especially their parents, being stressed and acting like robots during the tests, left me a bit doubtful.
Yes, they are very confident in speaking in English, but children in this kind of environment often lack creativity and self-confidence when they have to think outside of the box. It is easy to tell when they are not in the mood to do something, but they do it anyway because they know that they have no choice.
Also Read: 6 Important Steps to Getting a Teaching Job
Benefits from Commitments
Little Hongkongers have a fantastic academic and career path in front of them due to their learning commitments. The global language brings them many benefits in the future.
Being in contact every day with such smart kids adds immense value to a teacher's day, as your efforts in teaching them are evident in their improvements.
Are you ready to teach English in Hong Kong?
Apply now & get certified to teach english abroad!
Join our 4-week TEFL in-class course in Hong Kong and speak with an ITTT advisor today to put together your personal plan for teaching English abroad.
Send us an email or call us toll-free at 1-800-490-0531 to speak with an ITTT advisor today.
Related Articles:
Check out what our course grads say in our many video testimonials!
---
---