TEFL Teaching: ✅ Working in a High School vs. University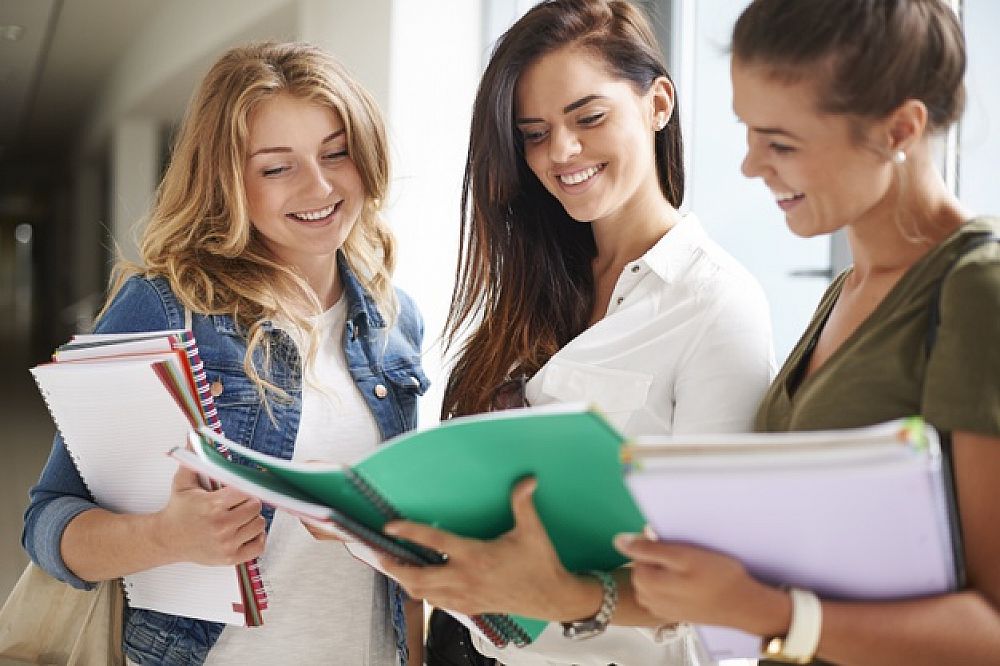 There are six factors to consider when analyzing the differences between teaching English to high-school students and university students.
Table of Contents
The Number of Students in Class
Are you ready to teach English abroad or online?
Check out what our course grads say in our many video testimonials!
This post was written by our TEFL certification graduate Anh N. Please note that this blog post might not necessarily represent the beliefs or opinions of ITTT.
Self-Study
Firstly, one of the most noticeable distinctions between college and high school is the role of self-study. Self-study means self-awareness in learning and is regarded by some researchers as an initiative in thinking and assimilating knowledge. Self-study allows training not only in the classroom but also outside the school. Traditionally, learners are mentored by their teachers and parents. When going to college, their sense of self-reliance emerges and becomes the most decisive factor for their academic ability. Surveys show that a contact book and parent meetings are no longer needed at universities as students enter their 20s, the preparation period, if not the first adulthood steps.
Knowledge
Secondly, the amount of knowledge at the university level increased significantly compared to previous education levels. For example, a subject typically lasts for a year at high school, so the amount of knowledge is divided evenly, making it easier for students to absorb. Meanwhile, at university, a subject only lasts an average of nine to eighteen classes. Knowledge is, therefore, more condensed, and indeed more independent learning is required when interacting with instructors fades.
The Diversity of Information
Thirdly, differences in the diversity of knowledge are also worth mentioning. The variety of experience will be directly proportional to the level of education. Furthermore, if high school activities are mainly conducted in the classroom, those in universities must be completed off-school hours. This is both an opportunity and a challenge for students. The diversity of knowledge urges students to find an optimal way to get the best academic results.
Learning Intensity
Fourthly, along with the increase in the amount of knowledge, learning intensity must also increase. The longer a subject takes to study, the faster experience is demonstrated by the teachers. Simultaneously, students also need to read more types of documents and absorb more kinds of knowledge. In college, you will also have to engage more in collective activities, groups, or presentations. Extracurricular activities also contribute to the intensity of student learning.
The Number of Students in Class
Fifthly, if in each class at high school, the class size only ranges from forty to fifty, relatively higher a number is seen at the university. A university class may have up to one hundred people. This makes it more difficult for both students and teachers. Often in countries with better education, the number usually ranges from twenty to thirty students.
Freedom
Finally, as the first section asserts, self-study is the most crucial difference between high school and college. It is also an important point determining the outcome of university study. Freedom is offered for students in terms of attendance and behavior. For example, in college, students' being late or even absent from class attracts little attention. The same cannot be applied to high school classes, where discipline and individuals' performance are more tightly monitored.
Another example of this is choosing seats in the class. A high school student in Vietnam is likely to occupy the same seat in the same classroom for the whole academic year. However, in college, chairs are picked mainly based on students' self-grouping, with little regard to lecturers' order.
Are you ready to teach English abroad or online?
Many other factors distinguish high school learning from university learning that you can think of, such as students using phones, eating food in class. At university, students can also criticize lecturers, while this rarely happens at high school.In conclusion, the above mentioned are the most striking differences between college and high school study.
Apply now & get certified to teach english abroad!
Speak with an ITTT advisor today to put together your personal plan for teaching English abroad!
Send us an email or call us toll-free at 1-800-490-0531 to speak with an ITTT advisor today.
Related Articles:
Check out what our course grads say in our many video testimonials!
---
---