Teaching One-to-one or Group: Alumni Piece of Advice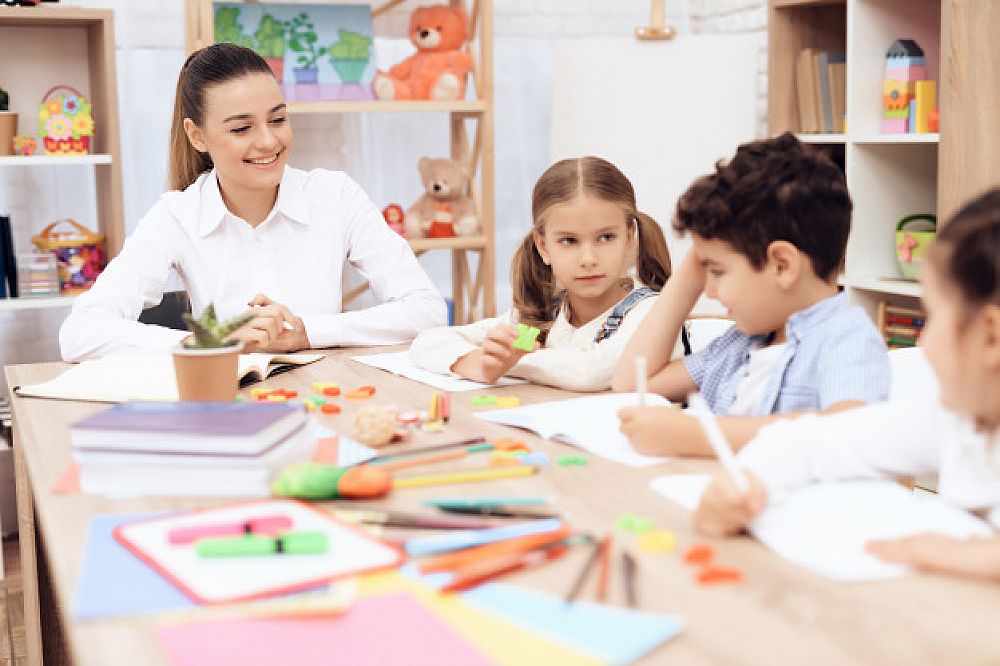 Teaching is something very important. It is a wonderful and interesting job and teachers play a vital role in students' lives. There are different kinds of teaching. Specifically, there are one-on-one lessons and group lessons. Each category has some advantages and disadvantages.
This post was written by our TEFL certification graduate Argyro K. Please note that this blog post might not necessarily represent the beliefs or opinions of ITTT.
Pros and Cons of Teaching Individual Classes
Tutoring students one-on-one is very challenging and teachers have to think carefully if they want to spend their time on that important duty. Regarding one to one lessons, there are several advantages.
Teachers don't have mixed classes and they focus only on one student who usually is highly motivated. Teachers can use online games and listening activities easily. In a classroom, this may be difficult because the classroom is usually big and students may not listen well to a listening exercise or not understand an online-game due to the large number of students some of whom usually make noise and distract the attention of the others.
In one-on-one classes, these difficulties don't exist so teachers play games with their pupils together easily. Another advantage is that teachers can recognize their students' behavioral issues more easily. This recognition is impossible in a classroom as there are a lot of students and distractions that teachers have to cope with. In one-on-one lessons, teachers can understand the language level of an individual student in a simple way. Teachers can also recognize their students' needs in an individual lesson and as a result, they can find solutions to improve their pupils. Students also have their teacher's undivided attention and their attention is not distracted easily.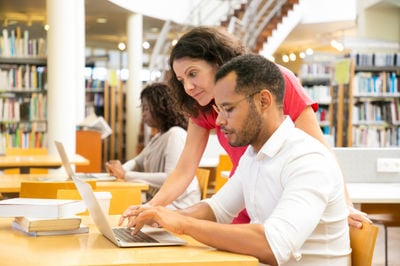 Also Read: How long are TEFL contracts?
Fortunately, this kind of teaching solves this problem and teachers can also alter things and adjust the lesson plan during a lesson, for there is only one student to consider. Teachers can set goals successfully and they have to cope with only one student. Teachers should spend their time productively and meaningfully. Last but not least, teachers have the opportunity to learn a lot in this type of lesson. Specifically, they can use new skills through teaching an individual student and they can also learn several things about a cultural topic or any topic that the pupil shares with the teacher. The teacher creates a nice relationship with the student in one-on-one lessons as they come closer and they can communicate and talk about several issues. Teachers should take into account that these types of lessons work as a forum not only for the student but also for them.
Money Issues
Unfortunately, there are also some disadvantages. Teachers can't make good money easily in one-on-one lessons. A lot of families face financial difficulties so they can't spend a lot of money. As a result, teachers need to negotiate with less money and they get disappointed because they believe that their work is not rewarded. One-on-one lessons have the potential of being boring. Teachers may not create a good relationship with the student or the student may not be easily motivated. Teachers can cope with it by preparing a lot of tools and interesting activities that can make their lesson interesting and attractive. The activities sometimes become too routine so teachers should come up with new activities and they should be creative. They shouldn't repeat the same games but they must invent new ones. One also challenging aspect is getting a gage on progress. Teachers usually believe that their student's progress is slow but they have to spend more time on them. Teachers should create a list of points and goals that students have to complete successfully.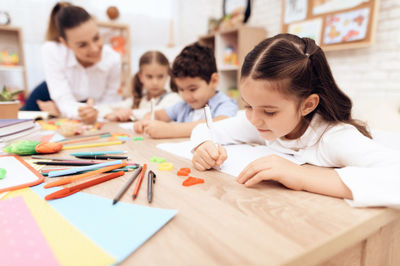 Also Read: Child Development According to J. Piaget and L. Vygotsky
Advantages and Disadvantages of Teaching Groups
On the other hand, teaching groups have a lot of advantages too. Teaching groups is interactive and it makes students speak and work in groups successfully. As a result, students can learn how to cooperate and communicate in the target language in a better way. Working in groups allows students to participate and learn to help each other. In this way, insecure students get encouraged and they have a voice so they don't get shy or feel exposed when they use language ineffectively. Group lessons also make students respect each other, evaluate and take into account their classmates' opinions. The lesson becomes interesting as teachers listen to several opinions and ideas. It is something challenging for the teachers because they have to deal with mixed classes too. Game activities are also very entertaining in group lessons because the participation is big and students not only have a nice time but they also create nice relationships both with other classmates and with their teacher as they come closer during a game activity.
Unfortunately, teachers sometimes get side-tracked and focus only on stronger students, not on weaker ones. In the classroom, some students usually make noise and distract the attention of others. As a result, the lesson is not successful and gaps are created for many students. Teachers sometimes don't manage the time well due to the mixed classes. In this case, they should create a lesson plan and recognize easily their students' needs and goals during the first lessons. In this type of lesson, non-auditory learners may also face difficulties in absorbing new information. Last but not least, some students speak more so they dominate the conversation so the insecure and weaker ones become shy. It's difficult for them to speak up especially when they experience bullying or they are mocked by their classmates in the event of a mistake. Teachers have to control and manage all these problems and recognize them on time.
Also Read: Learning English in Early Childhood
Do you want to teach English abroad? Take a TEFL course!
Both of these methods of teaching- one on one teaching and group lessons- are interesting and challenging. Teachers should manage both of them successfully because they are important and each student has different needs and difficulties. If you love your job, then nothing is impossible and difficult. Teachers should test their limits and not avoid new challenges. When they realize that they cope with new experiences successfully and that they improve their students' level, then the feeling that they get is priceless.
Apply now & get certified to teach english abroad!
Speak with an ITTT advisor today to put together your personal plan for teaching English abroad.
Send us an email or call us toll-free at 1-800-490-0531 to speak with an ITTT advisor today.
Related Articles:
---
---