Teaching English to Older Students: ✅ The Pros and Cons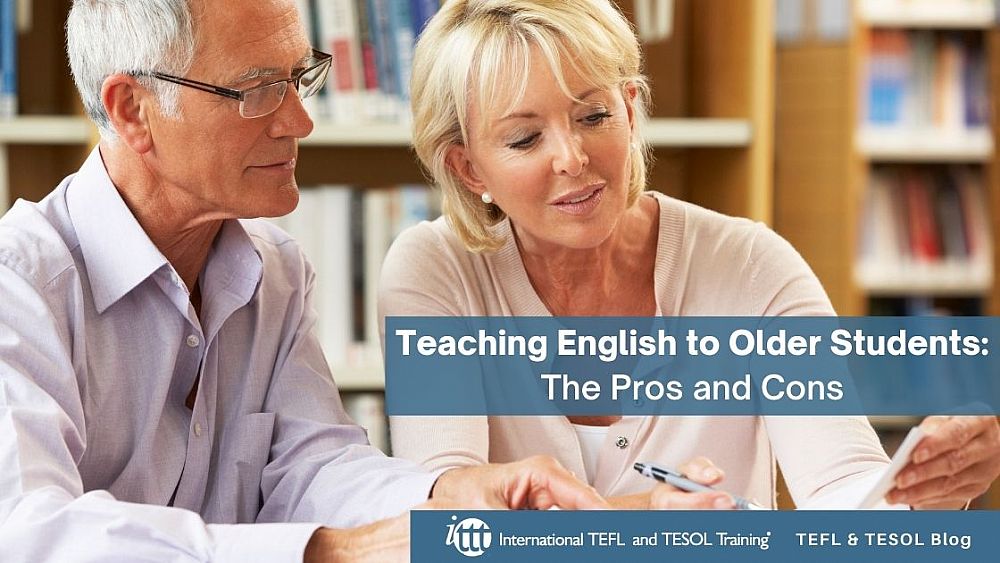 What do you imagine there may be behind a group of old learners? Well, whatever comes to your mind, I can tell you it sounds like having an extended family that warms you up and makes you feel at home. Older students could be like loving grand-parents, great-uncles or great-aunts, and apart from relatives, caring neighbors and dearest friends. Actually, you may find out they are active pensioners, retired teachers or scholars, culture lovers, as well as humble workers without school-leaving certificates and, above all, passionate people and happy learners: these are senior students. In the following lines, I'm going to share my classroom experience with you. Join me to the end as we explore the advantages and the challenges of such a special job!
The Author Behind the Article
I'm Francesca, an experienced teacher of ESL and Italian as a second language. I have been teaching for about ten years now to different age groups, especially adults, in a country area in the north of Italy. I also worked as a language translator in a local company for nine years. I adore everything that revolves around the English language, and I'm proud of my ITTT TESOL certification as well as of my other qualifications and degrees. I really like traveling, and the latest trips I have taken with my family are fabulous: for instance, we have completed the Kumano Kodo in Japan and the Way of St. James in Spain on foot so now we all are 'Dual Pilgrims'. We have also driven along America's Mother Road, i.e. legendary Route 66, from Chicago to Los Angeles!
My Learner Groups in the Classroom
I currently give lessons of ESL for state and private schools. Some age groups include adults from 18 years to 80 years (i.e., language courses for adult learners in state schools). Then I teach ESL for a cultural entity (i.e., a private University of Adults) where my students' age range is roughly from 70 to 90. I usually teach in a traditional classroom setting but, in 2020, when the schools closed due to the pandemic, I have also worked as an online teacher.
Six major benefits of teaching older learners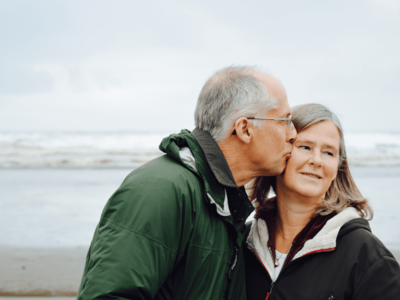 1) YOU GET BEAMING SMILES AND YOU ARE ALWAYS WELCOME ABOARD!
When you enter the classroom, the first thing you notice is your learners' smile. They stop talking to each other, they look at you, and they smile at you. I imagine this because they see a younger teacher than them and, of course, they believe you are full of energy which, they hope, can be absorbed and taken home. You are always most welcome because they say you make them forget their possible personal/family/health troubles.
2) THE STUDENTS ARE MOTIVATED!
You do not need to make use of complicated learning strategies to motivate your students. They already show maturity and interest in learning English for several reasons: they need it for their job, they want to get in touch with a part of their families who live abroad, they want to be able to understand some newspaper headings or specific vocabulary which is used worldwide, maybe they just enjoy traveling to English speaking countries as tourists, and so on. In addition, they are aware of the fact that learning a language keeps their brain in shape, so they are aware that any effort they make benefits their mind and improves their skills.
3) YOU HAVE NO DISCIPLINE PROBLEMS IN THE CLASSROOM!
You do not generally need to maintain discipline, and you will not have to respond to problem behavior. Therefore, you will not lose your temper because your students are disturbing! This may happen because they know that being too talkative about nonsense is just a waste of time: they have paid for their courses, so they want to achieve their goals. They stay focused on the topic and, actually, they keep asking questions and showing interest in the lesson content.
4) ASSIGNMENTS AND CLASSROOM ACTIVITIES REGULARLY DONE!
They do their homework every time, and they try hard all the time. The bottom line is, older students want to succeed. It also happens that they do more activities and exercises than the ones they have been assigned, and they may also do extra copying of materials. Moreover, they spontaneously start a conversation and enjoy interaction; for instance, before the lesson begins, they tell other classmates about their good/bad experiences at school or their travels abroad where they have used the English language.
5) NO DEALING WITH PARENTS, IT'S JUST THE STUDENTS!
You don't have to deal with parents or difficult family relationships and explain the reasons for a student's bad mark or to describe a student's negative behavior. They feel free to understand or not to understand, and they are the only people who come to terms with their (un)successful learning.
6) THEY BEG YOUR PARDON AND BUY PRESENTS!
Older students are generally very polite: they beg your pardon when they are late, or when, due to serious reasons, they couldn't study the latest lesson or do their assignments because of a number of serious reasons. They even beg your pardon if they have not given you a very expensive gift at Christmas or Easter, can you imagine? I assure you that all their greeting cards and presents, such as boxes of fine quality chocolates or house plants, are really nice and always appreciated!
Six major challenges of teaching older learners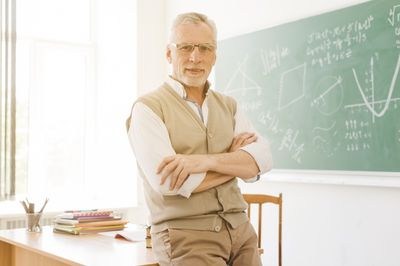 1) DIFFERENT LEVELS IN ONE CLASSROOM
You could notice different levels of knowledge among the students because sometimes they pretend they are absolute beginners of English when in reality, they are false beginners. They prefer to start an A1 course rather than revising the content they have learned in the past because they just don't want to look bad. When this happens, you realize that they recall everything you explain, even though their memories don't usually offer the same updated content you are dealing with. This can create a gap among the students, which has to be wisely reduced by the teacher.
2) CAN YOU BEAR COMPARISONS AND ACCEPT SUGGESTIONS?
Almost everybody may have a past experience learning English at school (from primary schools onwards), and they have expectations about how a language should be taught. For this reason, you might be compared to their previous ESL teachers who 'did a certain thing in a certain way', and don't forget that each student has a different strategy or methodology! They also make comparisons between their mother tongue and English because they have their cognitive skills fully developed about the structure of their native language. Thus, you may have to explain why you can/can't make use of some suggestions about how to teach them and why most of their native language rules do not apply to English as a second language.
3) ARE YOU PATIENT ENOUGH?
You may have to be very patient because they could ask you the same questions over and over again in the same lesson, such as to repeat a grammar rule, vocabulary, or pronunciation that had already been said earlier. This happens because they have a hard time remembering new content, so there may be frequent interruptions when you least expect it. What you can do is deliver your explanation again without showing signs of being uncomfortable.
4) HOW DO THEY DEAL WITH DEVICES?
They are not so keen on technological devices and tools and on the use of online sources to learn English. For instance, just 75% of my students followed my online lessons after the school closures, and only about 50% completed their courses. They used to say they couldn't hear well or the connection was unstable. Anyway, after regular in-class time, they are usually required to download and lookup the online version of their textbook to listen to pronunciation and do further online activities: not everybody can do that!
5) WHAT ABOUT THE KNOW-IT-ALL STUDENTS?
The know-it-all students exist, and they may be very talkative! Fortunately, there are not so many, but when you find them (one each class is enough!), they give you a hard time because they stop at each detail you give in order to split hairs, due to the fact that they remember that topic. A student of mine checked every word I pronounced and every grammar rule I explained online in real-time, and he was proud of it! Anyway, if you have a little experience, you learn how to deal with them and respond to their requests accordingly!
6) DO YOU EVER THREATEN THEIR COMFORT ZONE?
Older students may not want to leave their comfort zone. This happens when they get used to practicing a learning activity such as, for instance, closed pairs, that is, doing pair work with a specific partner. They may be a bit hesitant to try a different interaction pattern or to change their usual classmates. So you have to be good enough to explain that different activities help them increase confidence and, after all, they can practice in a non-threatening environment.
CAN YOU GUESS WHAT THEIR MOTTO IS?
They always say that if you stop learning, you start to get old! They know that learning or improving their English is a real challenge, so they constantly try hard to achieve their goals. Actually, this should be everybody's leitmotiv: for instance, it is already well-known that the best teachers never stop learning!
CAN YOU GUESS THE MOST ASKED QUESTION IN EVERY LESSON?
Thinking about their age, maybe you have an idea of the most asked question in these lessons, i.e., a list of questions which refers to the same topic and has to do with memory: 'How can I remember all this? What strategies can I adopt? What do you recommend?' And, as usual, you are there to offer your solutions. One above all: 'Revise as much as you can!'
A GREAT EXPERIENCE!
As you have noticed, I have called the 'cons' of teaching senior students' challenges' rather than 'downsides', which sounds too negative - and this is not the case. I have learned that if you are a qualified teacher with a little experience, you can manage the 'possible negative aspects' very easily because you can teach your students how to respect you, so you can deliver knowledge in a more relaxing way. Finally, I believe that it is crucial to smile as much as you can and be positive. In this way, you will convey passion as well as encouragement and help build up their confidence and learning, step by step. I definitely recommend teaching to these groups of senior learners because they will bring personal satisfaction and infinite rewards from a professional and human perspective. I really hope you may have such a great experience!
Are you ready to teach English as a foreign language?
Apply now & get certified to teach english abroad!
Speak with an ITTT advisor today to put together your personal plan for teaching English abroad!
Send us an email or call us toll-free at 1-800-490-0531 to speak with an ITTT advisor today.
Related Articles:
Check out what our course grads say in our many video testimonials!
---
---