Some Personal Qualities Important for ESL/EFL Teachers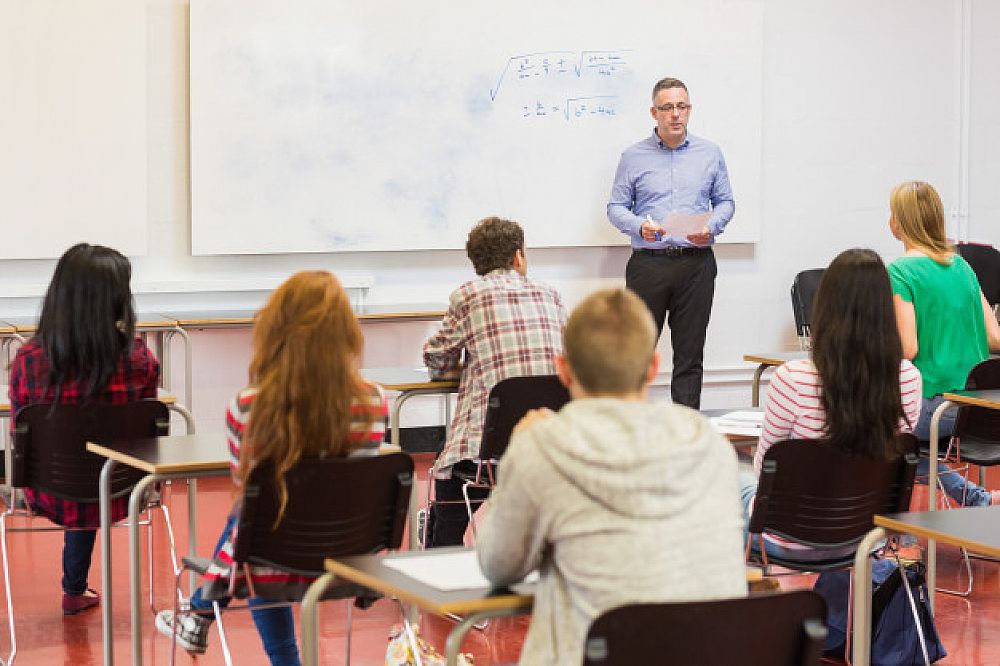 Teachers create the basis of education, which is the key to a healthy and strong society. They are the people who cultivate and develop the most precious values in students such as generosity, courage, confidence, morality, wisdom, and gratitude. These virtues have to be constantly nurtured being perceived and acquired in time. A successful teacher inspires students to love learning and also to produce admirable things. To perform this mission, they have to possess a multitude of personal qualities to consolidate their personality as language teachers.
This post was written by our TEFL certification graduate Eliza C. Please note that this blog post might not necessarily represent the beliefs or opinions of ITTT.
Teachers in our learning life
People generally manifest different types of behavior and express various sets of individual features but to be an English teacher is a vocation that not every person can embrace. Due to this fact, teachers have to attain and gradually enhance some specific qualities that honor their profession. In the first instance, the primary virtue is positiveness. A positive teacher is the one who simply smiles when he/she enters the classroom and greets the students. In this context, they immediately feel better even if they are a little nervous or they had a tiring day.
A positive teacher always makes the students relaxed and manages to engage them in the language learning process. The other virtue that is closely related to the previous one is enthusiasm. If an English instructor is enthusiastic and passionate about his/her teaching, the students will definitely be enthusiastic too about acquiring the English language. This aspect stimulates motivation and raises confidence in students.
Also Read: Lesson Planning: Why You Should Take it Seriously?
Motivation techniques
Motivation is a strong point of English teachers that comes from their inner state. A motivated teacher knows the manner to instill this feeling in students and knows the most efficient techniques to achieve this goal. Learners are frequently stimulated to study English through the medium of the friendly atmosphere created in the classroom, the interesting activities, and games based on diverse topics and the use of visual aids.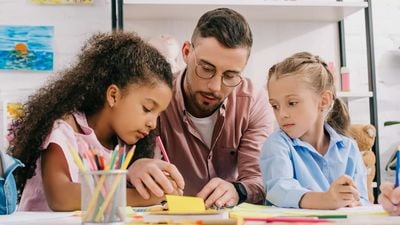 Sensitiveness and patience are essential as well in the string of characteristics of English teachers.
A sensitive teacher is conscious of the students' needs and interests, strengths, and weaknesses in terms of English learning. They comprehend and deal with them by paying attention to improvement, especially the weak points.
Students have different reasons to study English, for example, they want to gain more opportunities in the employment sphere, to move to English-speaking countries, or to enhance their communicative skills. These are motives for teachers to encourage long-term learning attempting to satisfy all the learners' interests. Considering that students are different from particular learning styles, the teacher has to be patient to approach each of them individually when necessary and at the same time establish a suitable and convenient working environment for all the students as a group. English teachers should express a sense of thoughtfulness to EFL learners. This means to be caring about them to accomplish the goals set at the beginning of a course. A thoughtful teacher is concerned about his/her teaching but even more concerned about the students' efficiency of the learning process. The most effective techniques will be used so that students succeed in mastering the English language.
Also Read: 7 Activities for Teaching the Present Progressive for the ESL Classroom
Knowledge is a quality that English teachers definitely have to possess as well.
It represents a solid foundation of the subject matter but it includes the teaching knowledge too, for example, skills such as organizing and planning a lesson, being aware of the EFL and ESL methodologies, managing classes, and setting up activities. An English teacher constantly has to extend and improve the knowledge acquired since the language evolves and the information needs checks and researches. It is important for teachers how they apply their knowledge when teaching English.
Communication is extremely essential in EFL learning because the main purpose of a language class is to empower students with the ability to communicate productively in different settings. The teacher has to be a genuine communicator being able to interact properly with students and a trustworthy listener being able to understand the learners and their individual linguistic needs. Listening also contributes to identify and perceive the cultural differences among students. Offering support encourages them and increases their confidence in themselves.
Having the ability to build and maintain rapport in the classroom is another important feature of English teachers.
The ones who are capable of establishing a connection between them and the students, know how to relate with people, and construct strong relationships. The learning environment must be safe, friendly, lively, and as interactive as possible so that students can make new friends.
Also Read: How much can I earn teaching English abroad?
The imagination of the teacher is the source of interesting, dynamic, varied, and efficient English lessons.
The students whose teacher is imaginative and energetic will never know what monotony and boredom are. They want to explore and experiment with the language in teaching English so as to embolden students to participate more actively in the lesson. EFL teachers tend to be innovative in the classroom and use diverse techniques and activities to surprise and captivate students at every lesson.
Do you want to teach English abroad? Take a TEFL course!
On a final note, a remarkable teacher embodies a series of personal qualities that have to be developed and promoted, whereas learning itself never ends. Such qualities as positiveness, enthusiasm, motivation, sensitiveness, patience, thoughtfulness, support, imagination, and knowledge are crucial for a teacher to possess. Lesson by lesson, teachers usually confront different challenges, students with various learning styles, new people, and diverse stressful situations in the classroom. Experiencing these, teachers tend to improve themselves and become stronger, even professionals in teaching English. EFL instructors have to enhance the relationships with students as this aspect favors continuous interaction and collaboration between both parties.
Apply now & get certified to teach english abroad!
Speak with an ITTT advisor today to put together your personal plan for teaching English abroad.
Send us an email or call us toll-free at 1-800-490-0531 to speak with an ITTT advisor today.
Related Articles:
---
---