Reasons Why a Non-Native Teacher Can Benefit From Being TEFL Certified
In a globalized world, where people come and go easily from country to country for different reasons, English has become the first spoken language. Considering this fact, it's still shocking how not being a "native" has such an impact by the time of applying for a job or hiring someone for it.
Table of Contents
Are you ready to start your teaching career? Get TEFL Certified!
This post was written by our TEFL certification graduate Arantza M. Please note that this blog post might not necessarily represent the beliefs or opinions of ITTT.
Job Opportunities
As a non-native speaker who has studied English since a very young age, I can say that it's quite difficult to be taken into consideration when it comes to applying for a teaching job. I have realized that recruiters don't focus that much in the actual level of English or even in the experience one can have, but only in the nationality held. Although these might be also a political factor (some countries have strict policies on giving permits to only natives), some companies or schools still have the idea of non-natives not being able to perform like a native. Whilst this might be true because we might skip some words from time to time, we know the difficulties of learning a foreign language represents. We have been there and we struggled too. This makes us even more suitable to teach, as long as the level is the right one.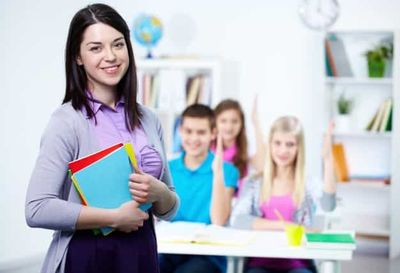 Also Read: What will a TEFL employer ask in an interview?
Common Prejudices
On the other hand, I can say for my own experience that having the TEFL certificate has balanced my nationality factor when it has come to apply for jobs. Having the TEFL means you have a certain level to understand the information given and perform the tasks. For me, it has been a great journey with this certificate because since I got it, the opportunities have been potentiated to my favor. This fact coupled with my previous experience got me where I am today which is exactly what I wanted when I started my professional career. Now I find myself talking about my job way too much and recommending people to take this certificate as well since I have experienced personally the growth that one can have as a non-native speaker.
I still believe though, that policies should be less strict because they are just losing opportunities of having great people working for them. TEFL helps with great materials and preparation for teachers to develop quality lessons, in my opinion, this invaluable. I've seen cases in which schools hire any person who comes from an English speaking country just because of that without any regard in the previous experience or the teaching style. Being born native does not give you automatically the ability of teaching. While this happens, non-natives who are well prepared and have great things to give are being rejected as their passport comes up. I don't believe this will change soon, and probably by the time this gets better I won't even be able to enjoy it, but I do hope more and more recruiters and companies realize that hiring non-native can have more perks than what they might think.
Also Read: The Most Distinct Differences between American and British English
Are you ready to start your teaching career? Get TEFL Certified!
Perhaps in some point, non-natives will be seen as what they are, English speakers too and will be given equal opportunities around the globe.
Apply now & get certified to teach english abroad!
Speak with an ITTT advisor today to put together your personal plan for teaching English abroad!
Send us an email or call us toll-free at 1-800-490-0531 to speak with an ITTT advisor today.
Related Articles:
Listen to this blog post
---
---