Planning Lessons to Achieve Better Results in ESL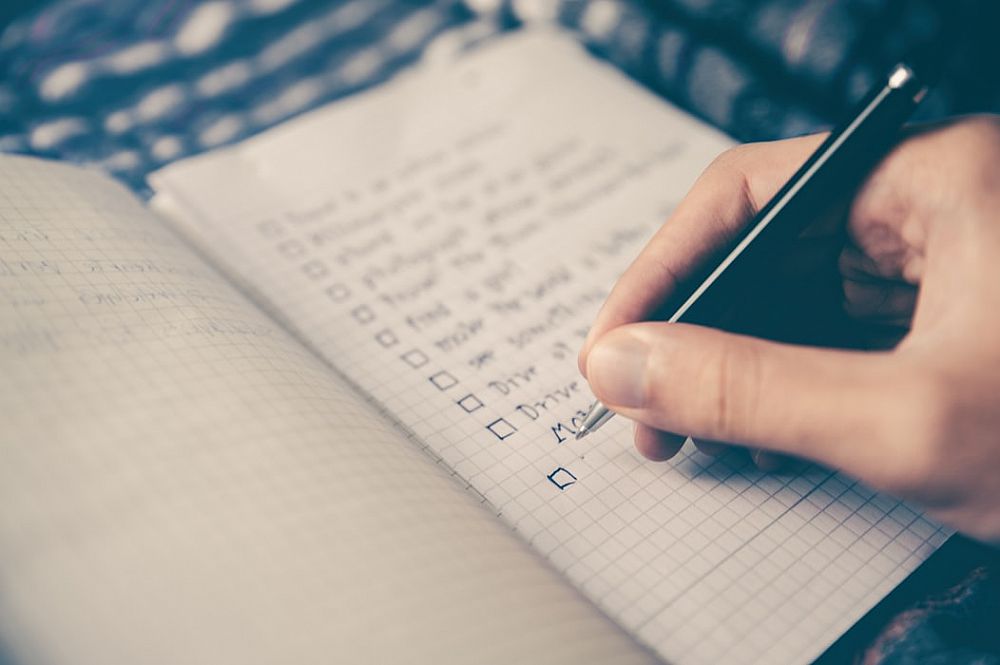 In all times when we need to do some activity, we need to think about what to do first, what to do second and what to do last. The same thing when we want to teach; we need to think about the order and the content of this lesson. In other words, we need to plan our lessons. A lesson plan is a detailed tool gathered in a soft or hard form to give instructions to the teacher. So, why planning lessons is important?
This post was written by our TEFL certification graduate Mouslim E. Please note that this blog post might not necessarily represent the beliefs or opinions of ITTT.
The act of planning a lesson is a very capturing process.
It first starts with a pre-planning. It revolves around many factors; teachers should take to account the level of students so that they won't present them with unsuitable material. Moreover, pre-planning is a chance for teachers to think and decide wisely the main goals or objectives they want their students to meet, and to think of the activities they may use. After and based on pre-planning we make our plan which should contain class description, procedures, stages, mode of work, timing… After that, we put our lesson plan into action. These are the very basic phases of a lesson plan.
Also Read: Acquiring Teaching Skills as Part of Professional Development
The essential purpose of the lesson plan is to guide teachers.
Lesson plans provide teachers with the essential background of the class they are teaching. On this supposed, they decide which pedagogical acts they should take, what to teach, for how much and in what order. Not only that, but it also stays as a resource of the teacher; in times of loss, teachers can go back to the lesson plan to look for insights and what action to do next. What is stunning about lesson plans is the principle of flexibility. It is an essential element that teachers have to take into consideration. After planning, an unplanned incident occurred. That doesn't mean that teachers should stay still or to just stick to the plan; they can put their plan B to action, an activity is not working, change it, time is not enough, add a minute or two, and so on. Teachers have to act wisely, and pedagogically think in favor of learners. Therefore, the importance of planning is that it offers paths for teachers.
Also Read: What Influencers Don't Tell You After You've Quit Your Job to Travel the World
Also, lesson planning is of great importance for new teachers.
Experienced teachers had gained a huge experience throughout the years of teaching, but novice teachers barely can deliver a satisfactory lesson without planning. Therefore, the lesson plan is of great help for new teachers because it gives them a path to follow and solutions to avoid unwanted situations.
Another outstanding factor is that learners are considered as main benefits from this process.
From the beginning, the teaching-learning process revolved around learners as a learner-based approach. Lesson plans are made for students to facilitate the learning for them and to make it go smoothly. It guides them to points that would help them in understanding a lesson in an effective way.
Do you want to teach English abroad? Take a TEFL course!
To sum up, the lesson plan as a process goes through pre-planning, planning, and putting the plan into action in the classrooms. They serve as a light that guides teachers to achieve the pedagogical objectives. It is also a candle of novice teachers and for learners, too. No teacher can deny the outstanding value of this useful tool.
Apply now & get certified to teach english abroad!
Speak with an ITTT advisor today to put together your personal plan for teaching English abroad!
Send us an email or call us toll-free at 1-800-490-0531 to speak with an ITTT advisor today.
Related Articles: