Personal Qualities Important for an English Teacher
Albert Einstein once said, "Imagination is more important than knowledge," a quote that exemplifies a major quality that a teacher should be able to express comfortably within their classroom environment. While being able to express imaginative ideas within a lesson plan, a teacher of the English language should possess other qualities that will help advance their student's knowledge. A teacher should remain kind and patient, have a dedication to teaching, be imaginative, should bring a positive and fun energy to the classroom, and make a connection with their class.
This post was written by our TEFL certification graduate Dana K. Please note that this blog post might not necessarily represent the beliefs or opinions of ITTT.
The Importance of a Comfortable Environment
There is no reason a teacher should not be kind, caring, and patient towards their students. Students are motivated to learn in a classroom environment when a teacher shows compassion and patience for their students' process of learning. A teacher's disposition is strongly related to their students' learning and development. Particularly with learners, being compassionate and having a sensitivity to student differences will help students who feel like they are not succeeding in the class. That is why it is important to remember that all students are different and some of them learn quicker than others. A student who seems to be struggling should be given more attention than those who are fast learners. This does not mean as the teacher you only pay attention to the slow learners. Teachers should call on struggling students during activities to make them feel involved and positively encourage them to attempts to engage in class. Being very patient with students involves being able to stay kind and caring.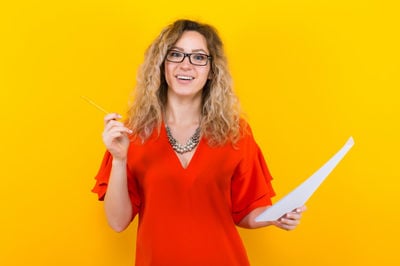 Also Read: The 3 Most Important Chinese Policies to Know For Teaching Expats in China
Teacher's Attitude
Not everyone loves their jobs, but teachers should have a love and passion for teaching to have a positive impact on their students. This is a commitment to student success. English teachers should express an obvious interest in the daily lessons and be dedicated to the work. Students can tell when a teacher is checked in or out. The more experience a teacher has, the better a class will be because the teacher will have built their comfortability and confidence within the classroom making teaching fun. This means being able to be innovative while introducing change, new ideas, daring to be unique in lesson planning, and staying up to date on what students are interested in.
The Necessity in Play
Imagination is a quality that as adults, we think only children should play around with it. However, as a teacher, we should tap back into our imaginations because it can make learning extremely fun! Fresh ideas brought into the classroom usually come from imaginative thoughts and ideas. Not every new idea is going to be successful but it is important to try. There will always be room for improvement and changing lesson plans to make them better. Creative lesson plans keep the students engaged, there is usually high participation within the class, and it can help make learning fun. Students usually attain the information better when they learn it in a fun way because they associate the fun aspect of learning with the objectives the teacher is trying to teach.
Also Read: Do I need a TEFL certificate to teach abroad?
Emotional Image
At least everyone has had that one teacher who was known as the grump. Those who remember the teacher who was the grump usually say that their advancement of learning within that classroom was hindered due to that teacher's negative energy. Being able to be lively and entertaining within the classroom makes learning fun for the students. This keeps them highly motivated and makes them want to come to class. It is proven that attentive students can absorb the majority of a lesson that is being taught. The teacher must recognize the level of cognitive, emotional, and behavioral attributes the students bring to the classroom and incorporate those within the lesson plans. This means the lesson plans are interactive and with variety in mind are made to interest the students to remain actively engaged. This will make their experience of learning the English language to be not only inside but also outside of the classroom.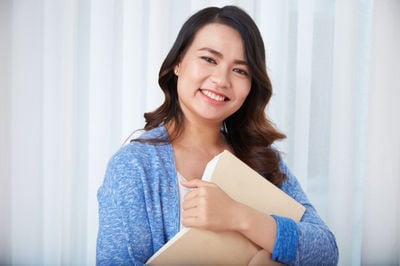 Contributing the Relationships
The teacher is there to influence and advance students' knowledge of English, but students can teach the teacher many valuable lessons. English teachers should take advantage of getting to know and connect with their students while remaining a professional relationship. There needs to be a trusting and respectful relationship between students and their teachers to keep the classroom a safe, positive, and productive learning environment. Promoting interaction in the English class between students has a positive effect on empowering the students and helps them develop their communication skills. That is why it is important to be reminded that a teacher is the greatest source of knowledge for the English language within the classroom. Teachers who motivate their students can create opportunities for them to interact with their peers through in-class activities such as role-playing, group discussions, mock interviews, and more.
Also Read: Why Playing Games in a Classroom is Beneficial for Students and Teachers
Do you want to teach English abroad? Take a TEFL course!
A teacher of English who can acquire all of the qualities listed above will be successful within the classroom and can lead their students from a dependent stage to an independent stage. When students can build their self-esteem up to an independent stage of learning English, they will possess interdependent qualities of persuasiveness, practicality, & politeness that will use positive language and help advance them in future relationships, life experiences, and career opportunities.
Apply now & get certified to teach english abroad!
Speak with an ITTT advisor today to put together your personal plan for teaching English abroad.
Send us an email or call us toll-free at 1-800-490-0531 to speak with an ITTT advisor today.
Related Articles: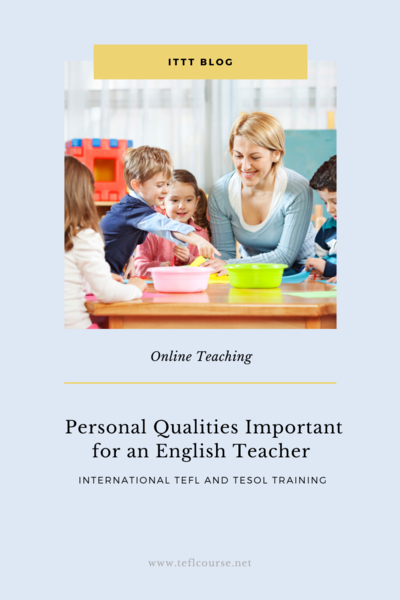 ---
---