My TEFL Course Experience
After I graduated from school, Ifromided to be a teacher. I had all the prerequisites for that profession since my childhood. I entered a university, and the department, which I chose, was Russian Language and Literature. It happened because it was affordable for me financially. Although this profession was good, I often wanted to try myself as a teacher of English too, just to not feel bored from teaching the same subject all the time. However, I did not dare to take that step, since I lacked good equipment for teaching English. This new skill quite differed from my main profession.
Table of Contents
Do you want to teach English abroad? Take a TEFL course!
This post was written by our TEFL certification graduate Nargis S. Please note that this blog post might not necessarily represent the beliefs or opinions of ITTT.
The only perfect solution
The solution to my problem I found in enrolling in an online TEFL/TESOL course. I found the ITTT (International TEFL and TESOL Training) course on the internet. It's standing out an advertisement about a good discount attracted me, and on top of that, I knew that the whole course consisted of two courses: Teaching English to Adults and Teaching English to Young Learners. I thought, that that was a good chance to apply.
Also Read: Self-Analysis in Teaching EFL/ESL Classroom
The application process
After I registered and paid for the course, I got an e-mail from the company, which was introducing me with my login and password for the online course. I chose 120 hours of a course with a tutor, so I could ask her any question related to the course. Having a tutor was helpful, since sometimes I did have questions for her, and she always answered them on time. In addition to it, the course I chose had video lessons, which completed the information, given in texts. The first thing, which assured me that the course was a serious thing and not a waste of time, was that it wouldn't activate the next unit before I submit the test of a current one. It gave me a moderate pace and helped me to study each course without a rush. Another thing I liked about how the course was organized is that it had a limited duration, which 180 days, and it always displayed the number of days left in my account. I found that useful too, because, thanks to remembering the limit of time, I did not extend my study for too long. In other words, the limitation helped me to stay organized and find time to study, even though I often was tired after work, and wanted to postpone the study.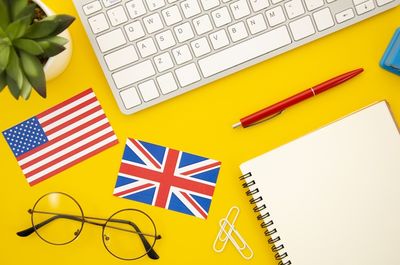 Also Read: Why Music is Crucial in a Classroom
My Impressions
I liked the course on the first page of the first Unit. It was telling about the different roles a teacher can play at the same lesson but different stages of the lesson. I read the unit with great interest and was eager to find out, what new treasure I would find in the next unit. The first course consisted of 20 units. It covered a lot of essential information, such as Theories, Methods, and Techniques of Teaching; Classroom Management; Teaching a New Language, Creating Lesson Plans; Teaching Receptive Skills; Teaching Productive Skills; Teaching Pronunciation and Phonology; Present Tense, Past Tenses, Future Tenses
Course Books and Lesson Materials; Evaluation and Testing; Conditional and Reported Speech; Equipment and Teaching Aids; Modals, Phrasal Verbs, and Passive Voice. The second part of the course consisted of 6 units, which gave important information too, such as Teaching and Learning; Course development, Professional Development; Teaching Themes; Materials. (ITTT course book, page 3). The information was quite rich and the amount of it was enormous! That was great.
Also Read: How much can I earn teaching English in Turkey?
To my unfortunate, most of the time, when I was taking this course, I was too busy at work, preparing for the lessons; I was busy, helping my family and my friends. At those times I was worried if I would finish the study on time. But the longing to use the opportunity to learn, and the understandable language, in which the course was written, motivated me not to give up, and whenever I accomplished any of the units of the course, I always inspired to start another one.
What I was thankful very much for, is that the whole course not only equipped me with the productive teaching tools but also provided me with a big number of links to the helpful materials.
Do you want to teach English abroad? Take a TEFL course!
In conclusion, I am happy to claim that I loved the ITTT course very much. Whenever I discovered new concepts about teaching English, my heart lit up with joy and excitement about applying all of that in real teaching. Now I am confident to test myself in the profession, which I was longing to try for many years.
Apply now & get certified to teach english abroad!
Speak with an ITTT advisor today to put together your personal plan for teaching English abroad.
Send us an email or call us toll-free at 1-800-490-0531 to speak with an ITTT advisor today.
Related Articles:
---
---