My Foreign Language Experience and Why I Want to be TEFL/TESOL Certified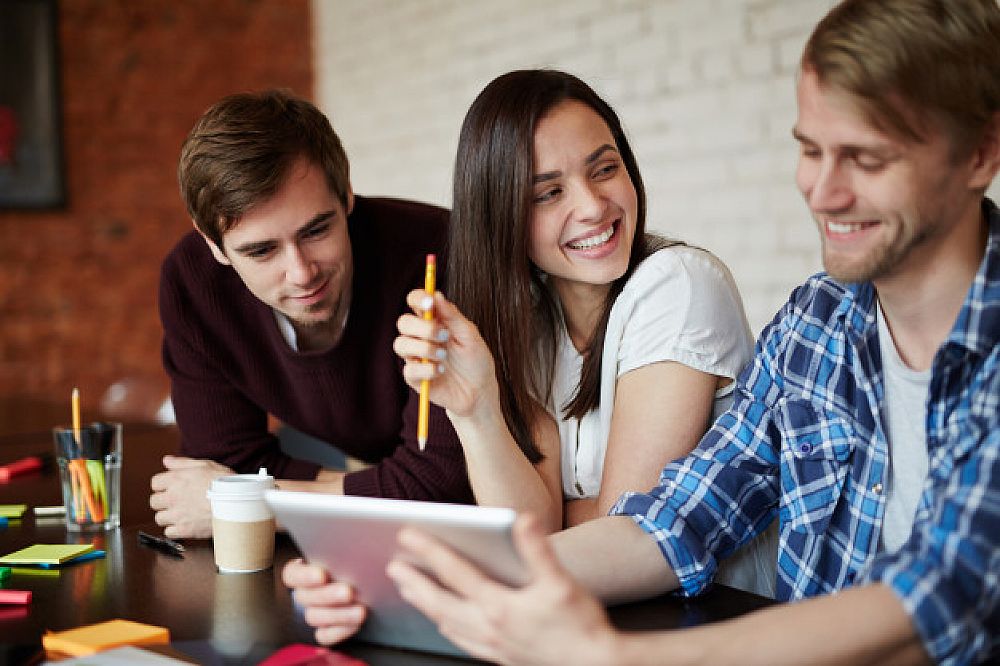 As someone of mixed heritage, I have always had an interest in learning about cultures other than the one I live in America. My father is Colombian and my mother is American, so growing up I felt obliged to learn more about the Colombian background I was fairly unfamiliar with.
This post was written by our TEFL certification graduate Catherine P. Please note that this blog post might not necessarily represent the beliefs or opinions of ITTT.
First-Language Background
I never felt satisfied with the amount of exposure I had to my Colombian heritage. My mom never learned Spanish, so around the house, it was easier for my dad to speak to my siblings and me in English. As a result, we barely grazed the surface of the Spanish language and we were not exposed too much to the culture. The only exposure we had was when we went to spend time with our dad's side of the family either to visit or to attend events or parties.
When I was younger, I had no interest at all in learning my dad's language. I ideally wanted to know a second language, but I was never willing to put in the time or effort necessary to be good at it. In high school when it was required for students to take Spanish for four years, I learned a lot. I felt like for the first time I had a decent amount of vocabulary and grammar knowledge to take my skills to the next level. Yet, for some reason, I still wasn't super interested or particularly motivated to take my Spanish-speaking skills further.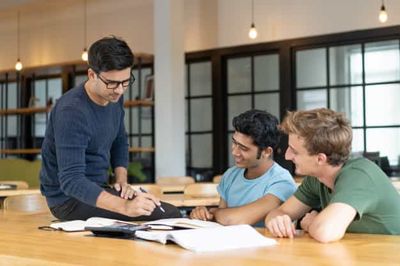 Also Read: Which are the best Spanish speaking countries for teaching English abroad?
Interest in Foreign Cultures
Throughout my life, all of my closest friends have also been of mixed heritage or first-generation Americans. More specifically, all my closest friends have been of Asian descent. I never thought of my friends as different or weird as many of our American classmates did. I grew up with these friends and had strong exposure to their cultures from an early age. My best friend, for example, is half Chinese, and I have always been close to both her and her Chinese mother. As a child, I loved it when her mom would expose me to bits of the Chinese culture such as food, tea, traditions and customs, and especially the deep culture and language.
As a result of the influence of my friends from a young age, I have always felt a close and special connection to East Asian culture and language. As I became older, I started to become so interested that I developed a desire to study both Chinese and Japanese languages. I never had any Japanese friends growing up in the small-town area I live in, but because I had been exposed to the soft-culture as a child, I thought it would be cool to try to learn more about the culture and language of Japan too.
Also Read: How will I find a place to live when I teach English abroad?
Work Abroad
From a young age, I knew I had always wanted to study abroad when I got to college. However, I found that during my college years I began to develop a desire to not just study abroad, but also to live and work abroad. I found I would not be satisfied if I just studied these different languages and cultures only to live in America all my life. I wanted to apply the things I was learning in the places they originated from. Additionally, as a marketing major, I want to take my career to an international level and use the skills I am trying to solidify for a living.
When I eventually decided I wanted to study abroad in Tokyo for a semester, my main objective for doing so was to determine if I could see myself living in Japan for the long term (in addition to getting direct exposure to and learning more about the language and culture).
As my father is Colombian and my mother is American, it was natural for my siblings and me to assume that we were mainly half Colombian and half White, but a recent DNA test proved otherwise. Our background is mainly Hispanic, with European being the second largest part and East Asian (just Chinese and Japanese) being the third. I was shocked when I discovered that the East Asian culture I had grown up with and was currently studying was a significant part of my DNA. Now, I feel more motivated than ever to live in the countries of the cultures my friends had exposed me to grow up because they are also a part of me.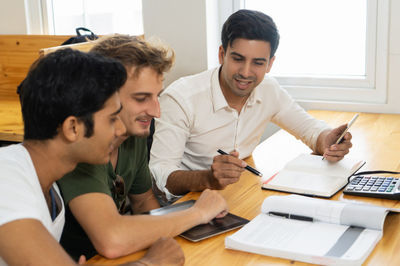 Also Read: Can I teach English abroad without any teaching experience?
English Teaching Plan
After doing a lot of research and talking to advisers at the university I studied at in Tokyo, I discovered the easiest and fastest way to get to living in countries like Japan and China is to become an English teacher. To make myself a more competitive applicant, I decided it'd be in my best interest to obtain a TEFL/TESOL certification. Although my career goals aren't to be a teacher for the long term, I still have a love for teaching and helping others that is just a strong as my love for learning. I hope this certification will help me get into a good school that I will love teaching as I continue to study languages so I can eventually utilize my marketing degree abroad. After I become fluent in Chinese and Japanese, I have also made it a goal to learn Spanish too, so I can fully understand my entire heritage.
Do you want to teach English abroad? Take a TEFL course!
Apply now & get certified to teach english abroad!
Speak with an ITTT advisor today to put together your personal plan for teaching English abroad.
Send us an email or call us toll-free at 1-800-490-0531 to speak with an ITTT advisor today.
Related Articles: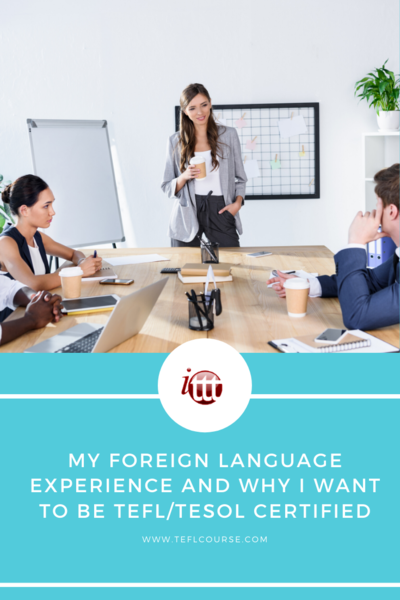 ---
---