Moving Forward: My Personal Teaching Experience, Changing Careers
I've always wanted to be a teacher. In high school, I was inspired by my English teachers and the way they were able to make material interesting and motivating. I remember telling myself that I would not be the person who changes the world, but perhaps as a teacher, I would be able to inspire the person who would. From the beginning, my motivation was to help others in a meaningful way. My goal was to improve the lives of others. When I entered university, I found myself studying philosophy to become a professor in the future. However, the reality of being a university professor was a lot of presenting and publishing, with very little teaching. Because teaching was my goal, I decided to leave my Ph.D. program and pursue a job teaching English in Japan. It was there that I found my calling.
This post was written by our TEFL certification graduate Christopher B. Please note that this blog post might not necessarily represent the beliefs or opinions of ITTT.
My experience teaching philosophy in university was mired in trying to motivate students and a futile quest for relevance.
The classes I taught were a struggle to motivate students who were only there to fulfill a course requirement, and who would quickly forget everything learned in class. My efforts were reduced to that of a gatekeeper handing out required credits. Philosophy, while interesting, was not the meaningful impact that motivated me to pursue a teaching career in the first place. However, I did have my first taste of teaching and wanted more. I consulted with my advisors and decided to leave my philosophy program. As a student, I focused on German and Japanese philosophy. This left me with an interest in Japan, and a desire to become a teacher. So, perhaps naturally, I found a job teaching English in Japan.
Also Read: The Benefits of Volunteer English Teaching
My job in Japan has been wonderful.
I currently teach at an English conversational school in the business district of a major metropolitan center in Tokyo. As such, most of my students are working professionals, however, I do occasionally teach students as young as high school. Having been here for over three years has given me the chance to build a strong relationship with students, and I've learned the value of having such a relationship. Not only that but because it is a private school, students are paying to take my lessons, which makes them motivated with their own goals beyond fulfilling a requirement. This makes them motivated students. This also makes me a motivated teacher. I understand my students' goals, and that understanding gives me a clear purpose. My motivation has always been to help my students in a meaningful way. Having students with clear English goals, and understanding those goals, satisfies that motivation.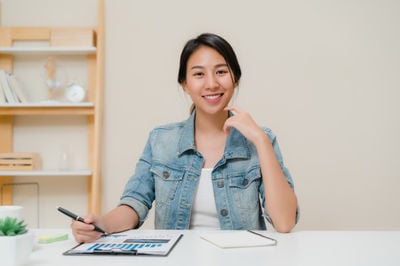 Also Read: What questions should I ask a TEFL employer?
However, I've also found my job to be restricting.
Because it is a private school, the company I work for is ultimately motivated by profit. Of course, education is the way they achieve that profit, but the goal is still profit nonetheless. There are times when I feel more like a salesperson than a teacher. I knew that this would be a reality of the job when I signed my initial contract, but after years of being pressured to sell things to students, even when it might not be the most beneficial thing for their development, it has started to grate on me. Also, because it is a large chain of schools all over the country, the company I work for stresses consistency in their lessons. Teachers are taught a clear lesson structure with a common book used at every school at the same time. While this clarity is helpful for a new teacher, who only has to learn the system and follow the plan, as an experienced teacher I find this system repetitive and constricting. These are the two main reasons I began seeking new opportunities.
Rules of Etiquette in 4 Latin American Countries
I've realized that ESL teachers often have two career paths: private language schools, or public schools.
Having already taught at a private language school for what will be four years next year, I decided to pursue a job teaching in a public school. I believe this would allow me a way to build a relationship with students, as well as give me the potential freedom to design lessons without the constraints of sales. However, the process of teaching at a public school in Japan is a difficult career path for a foreign English teacher. This compelled me to seek other opportunities in other countries, leading to my current prospect in South Korea. While certainly distinct, there are some undeniable cultural similarities between Japan and South Korea. Most importantly for my career, the government program for teaching in South Korean public schools is leagues ahead of Japan. However, there is one important caveat: being an ESL teacher in South Korea requires a TEFL certification. This is why I signed up for the 120-hour certification course. Having now completed the course, I am convinced that this should be a requirement for all ESL teachers, which has only increased my respect for the ESL teaching program in South Korea.
Do you want to teach English abroad? Take a TEFL course!
Even if I decide to stay in my current job, this course has been very enlightening. Learning this material for myself has led to a better understanding of many policies at my current company. No matter what happens, I'm confident that completing this course will make me a better teacher in the future. I hope that this summative task explains my personal teaching experience, why an experienced teacher would enroll in this course, and how I intend to use what I've learned here in the future. I'm excited to take everything I've learned from this course and my personal teaching experience and use both to move forward into a better career as a better teacher that can better help my students to improve their lives.
Apply now & get certified to teach english abroad!
Speak with an ITTT advisor today to put together your personal plan for teaching English abroad.
Send us an email or call us toll-free at 1-800-490-0531 to speak with an ITTT advisor today.
Related Articles:
---
---