ITTT Course Graduate: My Personal Experience Teaching in Turkey
Turkey is one of the most beautiful countries where you can have a lovely vacation. There are many touristic sites and fascinating places that will mesmerize you with the beauty of this country. Though, living in Turkey can be challenging. It is completely different from coming for tourism. When I decided to move to Istanbul almost two years ago, in October 2020, it was still the period of the covid-19 pandemic. This was really hard, as the companies were still closed, and everything was online, which made it hard for me to find a job. I was still an undergraduate back then, which was also a negative point for me to be able to have a job. Later, things turned out for the best.
Teaching English in Istanbul, Turkey
When I first came here, I believed that it was very hard for me to find a job because, as I mentioned before, it was the period of the Covid-19 pandemic and the English language is not common among Turkish people. In government schools, English is only given as an extra session once per week, and of course, Turkish citizens teachers are preferred. What I discovered later is that Istanbul is not only a touristic city but a city where many foreigners prefer to continue their academic studies. In addition, a lot of majors are provided both in Turkish and English, and most foreigners prefer the English language as it is internationally dependable, so they decide to learn the language. I also discovered a huge number of language schools that teach English, and I applied to a couple until I finally was hired in one which I actually consider being my second home.
This academy is "Turkiye'nin dil academesi" (The Turkish academy for languages), known as TDA. I have been working there for almost a year and a couple of months as an English teacher and a private tutor. However, my passion for my career didn't allow me to stop here. I sought for the better and eventually discovered the international schools that are actually widely spread in Istanbul. International schools here in Istanbul depend on the English language as the first language, then Turkish and Arabic. Some of the international schools that are well known here are Tulip, Harvest, Brights, Elite, Al-Safir (where I currently work), and too many other schools. Finally, I am now an English teacher in an international school and an English tutor in a language school.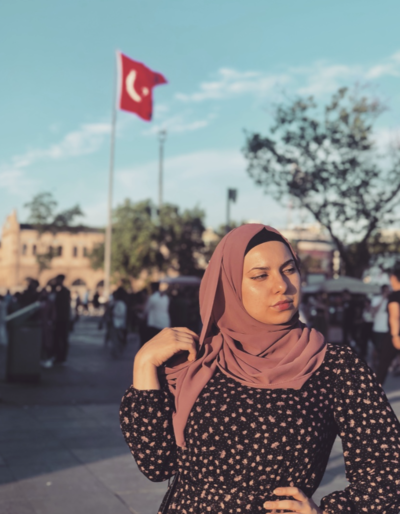 The Language
Before moving to Turkey, the idea of learning a new language seemed difficult for me as people here prefer to speak their own language, so it will be hard to communicate in English or maybe impossible. When I first came, I faced some difficulties as the only word I knew in Turkish was "Guzel," which means beautiful.
Later, I started memorizing the words I heard from people and tried to catch as many as I could. I discovered then because my career is related to the English language and most of my communication will be in English, I wasn't obligated to learn the Turkish language, only the basics in order to be able to handle everyday situations such as transportation, and shopping, etc.
The Locals
Turkish people are actually very friendly when it comes to dealing with tourists. They welcome you and try to communicate if possible. But like any country with a lot of foreigners, Turkish people might be rude sometimes whenever they know that you are not Turkish, but once they get to know you, they become really friendly, kind, and caring.
In Istanbul, there are people from all over the world. You can find Middle Eastern, Africans, Asians, Afghans, and so many others.
The Weather
Istanbul weather is actually so moody. For instance, it is so hot and humid, suddenly, the sky becomes full of clouds, and it starts raining. In Turkey, there are actually four seasons, but they are not divided equally over the year, as there are eight cold months, two warm months, and two hot months.
The most beautiful months, yet the hardest when it comes to climate change, are May and June. In these two months, it is supposed to be spring, but actually, it might rain anytime, and the weather might become cold. The temperature may be 11℃ in the morning and increase to 25 ℃ in the afternoon. I always get fooled by the weather, as I always wear winter clothes in the morning when it's cold but get so hot in the afternoon and vice versa. The other months are really cold, but the coldest months are December, January, and February. It is recommended to wear the whole closet in these three months.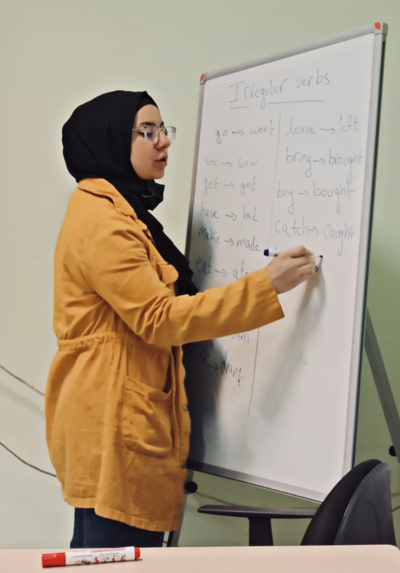 The Food
Turkish food is actually similar to Middle Eastern food. The difference is in the spices and, of course, the names. Not all restaurants in Istanbul are recommended, but most of them are good. It is not considered cheap food, but it is also not expensive. You can have satiating food for almost 60 Turkish Lira (around US$3.50). Moreover, Turkey is well known for the Doner (Turkish Shawarma). It is actually really delicious. In addition, there is street food, for example, Pilav, which is rice with hummus and chicken. Also, "Media" is a type of seafood with rice served with lemon on top. I actually love all Turkish food.
The Expenses
If you are a teacher who's willing to come and pursue your career in Turkey, you should take the expenses into consideration. If you are paid in dollars, life will be easier, as the exchange rate from dollar to Turkish Lira is very high. If you are paid in Turkish Lira, you will have to get a high-paying job. But don't worry, as foreign native English speakers are highly paid.
Conclusion:
To sum up, life in Turkey is so exciting. You feel that you are an employee and a tourist at the same time. When you have a vacation, you don't have to leave the country as you are actually in a country where people come to spend their vacations. One piece of advice for teachers who are willing to come here: Don't forget your TEFL certificate, as it is required for a work permit application.
Are you ready to teach English as a foreign language?
Apply now & get certified to teach english abroad!
Speak with an ITTT advisor today to put together your personal plan for teaching English abroad!
Send us an email or call us toll-free at 1-800-490-0531 to speak with an ITTT advisor today.
Related Articles:
Check out what our course grads say in our many video testimonials!
---
---