Improve Your Young Learners Classes with these 30 Course Books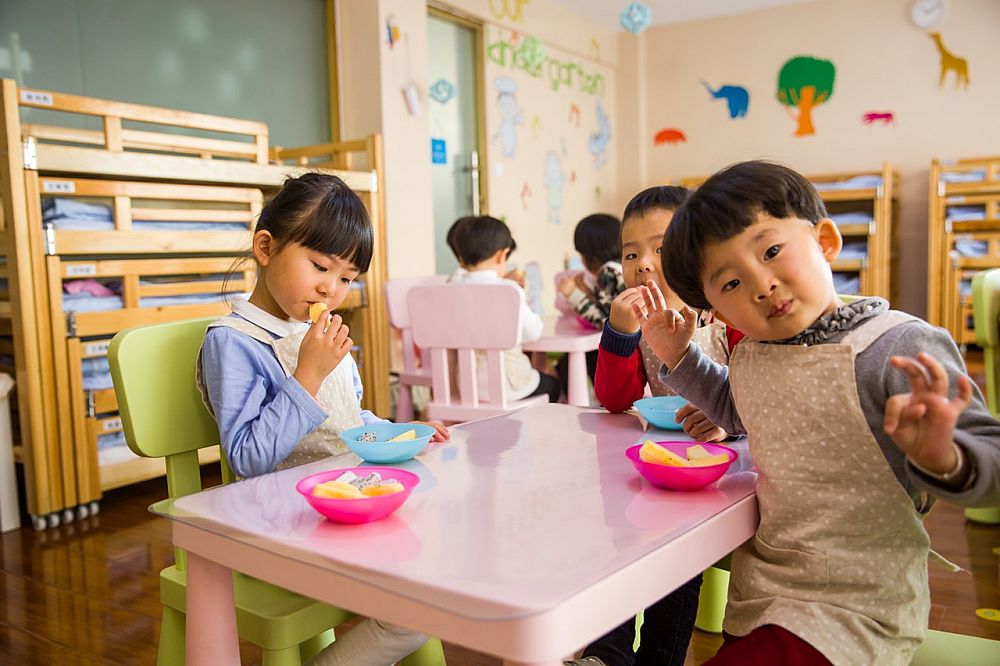 TEFL teachers both new and experienced will benefit from having a range of course books to draw on for their lessons. General English course books for young learners differ from those for adults in a number of ways. Obviously the types of topics will be geared towards the interests of younger people but there are also differences in the way the language is presented. Course books for adults will generally have sections with explicit presentations of a grammar point,whereas books for young learners do not usually cover grammar in detail.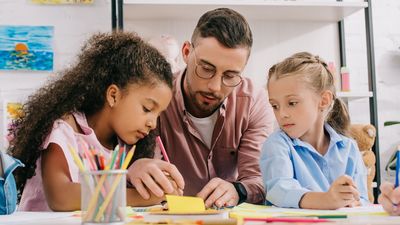 There are several publishers involved in producing general English course books for young learners. The main publishers are Oxford University Press, Cambridge University Press, Pearson ELT, and Macmillan. These four publishers produce course books for young learners from kindergarten to secondary school age, which you, as a TEFL teacher, should consider adding to your library.
Oxford University Press course books for young learners
Oxford University Press publishes First Friends, Show and Tell, and Jump In! for kindergarten classes. First Friends is available in British and American English editions focusing on vocabulary, phonics and family values. Show and Tell is a three-level course, which develops critical thinking and communication skills among others. Jump In! is a British-English course based around storytelling using play to get kids talking and also teaches social and emotional skills.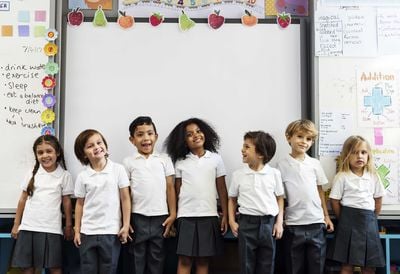 Among the numerous primary titles published by OUP are the Family and Friends, and Let's Go series. Family and Friends takes students from beginner to elementary over six levels. The Let's Go series is popular with schools and private tutors and provides fun and engaging lesson for students and teachers over six levels.
Scope and Get Ahead are two interesting titles in OUP's range of course books aimed at secondary-aged students.
Also read: Great ESP and EAP Course Books and Where to Find Them
Cambridge University Press course books for young learners
Cambridge University Press produces Super Safari, Cambridge Little Steps, and Kid's Box. Super Safari is a fun course available in British and American English editions. Cambridge Little Steps is American-English course due to be released in late 2019. The course makes use of stories, animations, songs and more to develop young students' language and social skills. Kid's Box is a seven-level course in-keeping with the Cambridge English: Young Learners tests.
For primary school children, Cambridge produces titles including The English Ladder and Super Minds. The English Ladder is a four-level course, which changes its approach to learning as pupils develop. Super Minds is a fun seven-level course with interesting characters to keep students engaged throughout the course.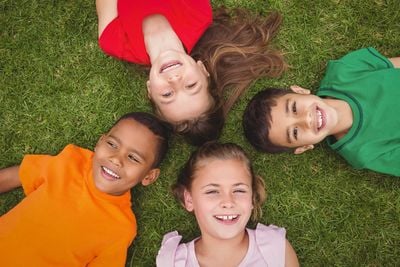 Students of secondary school age are catered for with titles such as Prepare!, Eyes Open, and Uncover. Prepare! is a seven-level course with plenty of preparation for the Cambridge English for Schools exams. Eyes Open is a four-level course where the content and language points are supported by 140 quality videos. Uncover is an American English series of course books covering four levels.
Also read: 11 Fun ESL Activities for Young Learners
Pearson ELT course books for young learners
Pearson ELT publishes Big Fun, which is a three-level course which aims to teach students English in the same way they learn their native language.
For primary age students, Pearson publishes Backpack and Superkids. Backpack is a seven-level with a task-based focus. Superkids is a six-level course in American English aimed at students from 6 to 12 years old.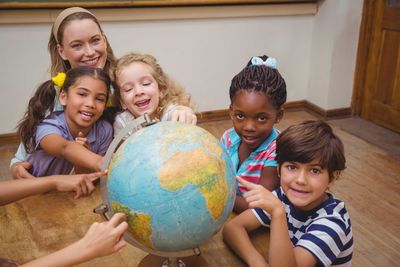 Teenage students are catered for by Pearson's Activate!, Next Move, and Real Life titles. Activate! is a four-level course of exam preparation for a host of international exams, including KET for Schools, PET for Schools and FCE for Schools. Next Move is a four-level course covering CEFR levels A1 to B1. Real Life uses texts, topics, design and language to appeal to teenagers making for an enjoyable and engaging course taking 15 to 19 year olds from elementary to advanced level.
Also read: Songs in the ESL Classroom for Younger Beginners
Macmillan course books for young learners
Macmillan produces Bebop, Best Buddies, and Hula Hoop for kindergarten-aged students. Bebop is a three-level course, which uses a playful, multi-sensory approach to whole-child learning and motivation. Best Buddies is centred around the idea that children learn best through playing and being actively involved in learning. Hula Hoop teaches fine motor skill in addition language competence.
Primary aged course books from Macmillan include Grammar Goals, Brainwave, and English World. Grammar Goals is a six-level grammar series for children aged 6-12 years. It is linked to the Cambridge and Trinity external exam syllabuses for exam preparation. Brainwave is a six-level course offering print or digital course books and resources. English World consists of six levels for primary students as well as an additional four levels for secondary students.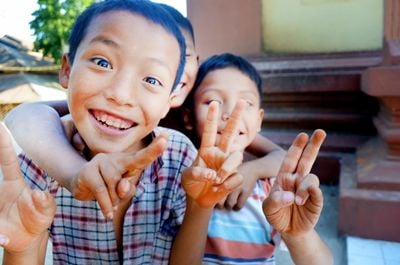 Macmillan's secondary course book range includes Gateway, American Inspiration, and Insights. Gateway is a five-level course for teenage students preparing for school-leaving or university entrance examinations. American Inspiration is an American English course with a global outlook on English language learning. Insights is a six-level course with cross-curricular and intercultural content, which grows in maturity along with the students.
Also read: 4 Super Easy Tips for Teaching Vocabulary to Young Learners
Depending on where you are teaching, you should be able to find a selection of course books for young learners at your local bookstore in the TEFL section. If they don't have what you are looking for in stock, they should be able to order it for you. Otherwise you can order the books online from Amazon or direct from the website of the publisher. Although most schools will already have a course book for you to use while teaching, in some countries with fewer resources you may find that you have to provide all your own materials. In cases like this, it is a good idea to buy yourself a set of books covering a range of levels to help when planning your lessons. It is also a good idea to have your own books if you are teaching privately.
Are you ready to teach fantastic English lessons to children all over the world?
Apply now & get certified to teach english abroad!
Speak with an ITTT advisor today to put together your personal plan for teaching English abroad!
Send us an email or call us toll-free at 1-800-490-0531 to speak with an ITTT advisor today.
Related Articles:
Check out what our course grads say in our many video testimonials!
---
---