How to Use Songs to Teach English to Young Children
Songs are used as a pedagogical tool for many reasons, especially with young children. This approach to teaching can empower young students and it recognizes differing abilities and skills. Activities are designed to support the goals of the curriculum and will accommodate multiple learning styles. Songs are universal and used all over the world to teach cultural information and they play an important role in a young child's learning and development. The use of songs is a teaching method that helps students comprehend the information taught. Songs encourage fluency, vocabulary, structures, patterns as well as speaking skills.
This post was written by our TEFL certification graduate Deborah M. Please note that this blog post might not necessarily represent the beliefs or opinions of ITTT.
Reasons to Use Songs
The use of songs is an excellent teaching strategy for students learning a second language and is adaptable to an integrated approach. Speech can be slowed to allow students to process what is being said. Enunciation can be emphasized and generally short, simple sentences are involved. Listening, speaking and use of expressive language allow students to practice new skills.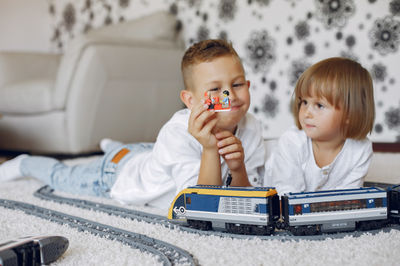 Also Read: How much does a TEFL course cost?
Understanding
The teacher needs to bring the English language to life through the songs. Introducing new vocabulary, giving directions and having classroom cooperation is made fun and motivating. Children can relate new knowledge to their previous knowledge with the practical learning experiences that songs provide. Children's songs are animated and are loaded with visual images. Often teachers of young children will use puppets or other visual aids that help put songs into context. Questions such as "What is the song about?", or "Who is the song about? and "How does the character feel?" will stimulate discussion. Children can talk about expressions such as smiling/frowning and emotions like happy/sad in the context of the song. Children can discuss what they enjoyed most about the song and teachers can check for understanding and gauge the student's interest and abilities individually.
Once the teacher has determined content and language objectives for each lesson, concept introduction can be auditory, visual and kinesthetic.
Young children, 5 years to 8 years, are highly motivated by a movement that activates their senses. Songs that use movement and gestures help children learn naturally. The use of movement and gesture will assist even the youngest child with comprehension of the content and put new words into context. An animated teacher stimulates children to be involved. The kinesthetic movement contributes to brain development and memory. Movement and words are generally repetitive, rhyming, and full of rhythm. This makes learning fun and motivating.
Spatial awareness is developed as children move their bodies in space. Recognizing where they are or where an object is about others will build concepts such as "under", "over", behind" "in front of" etc. Vocabulary, body awareness and gross motor/fine motor skills are developed with finger songs such as "Wheels on the bus", "Open them, Shut them", "Head and shoulders, knees and toes" and "Hokey Pokey". Concept development is limitless-colors, numbers, animals, verbs, tenses, and possession to name a few.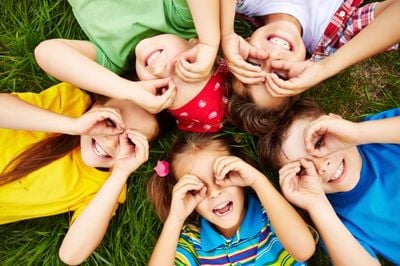 Building Patterns and Sequencing
Singing nursery rhymes and songs promote language development. Find songs and rhymes that children have learned at home in their native language that contain repeating patterns of words. The teacher should involve families to share their music and develop something similar in English.
Use simple songs that children already know to reinforce the concept of patterns. The concepts of repeating over and over will lend itself to teaching a new song in English. Children can find a pattern or follow the sequence that is introduced while learning the new vocabulary and new concepts. Children can make up their patterns and sequences to help the teacher understand if learning goals were achieved. Visuals can be developed to assist with songs and sequencing such as " I know an old lady who swallowed a fly".
Phonemic development focuses on the child's ability to manipulate individual sounds (phonemes) in spoken words. A song such as "I am a little teapot" will help students be aware of sounds such as SH (short), ST (stout) and SP (spout). Individual difficulties can be determined while working with children.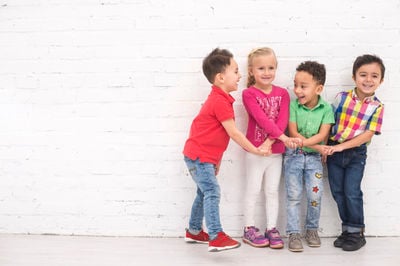 Also Read: Digital Technology for English Learning
Cooperative and Group Work
Group work is built into the very nature of the songs. Cooperation and relationships, self-esteem, sharing and taking turns are integral to songs for young children. Even help with clean up can be introduced with "Clean up, clean up. Everybody finds a job". Group work and cooperation are an opportunity to increase the sense of belonging and develop cultural awareness. Differences in children and similarities and differences with the teacher promote diversity and provide opportunities for equity.
Do you want to teach English abroad? Take a TEFL course!
Apply now & get certified to teach english abroad!
Speak with an ITTT advisor today to put together your personal plan for teaching English abroad.
Send us an email or call us toll-free at 1-800-490-0531 to speak with an ITTT advisor today.
Related Articles:
---
---