How to Pay Attention to All Students if Your Classroom is Big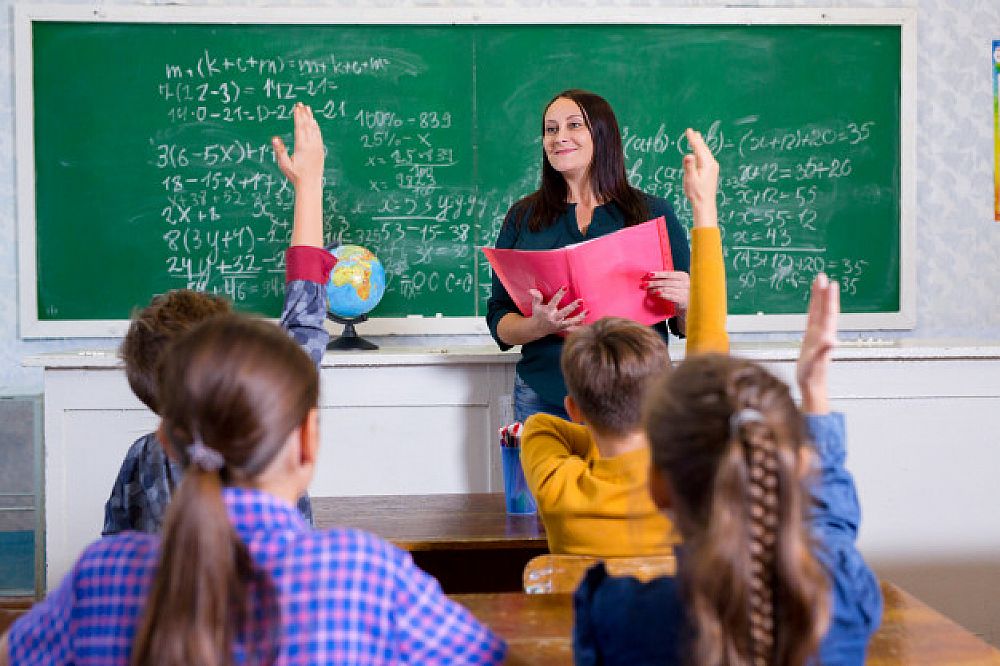 Paying attention to the big classroom is quite challenging but can be achieved. During my high school days, we were more than 50 in class. Orderliness was almost impossible considering the number of students that didn't receive proper attention. The approach used by my teachers then was effective to a certain extent. The Teacher would call on random individuals to answer questions, especially those that sit at the back( in order to avoid being picked on). The random approach had its disadvantages also, as it created fear in students struggling in his/her studies.
This post was written by our TEFL certification graduate Olugbenga O. Please note that this blog post might not necessarily represent the beliefs or opinions of ITTT.
Establishing rapport is an essential part of the class at the initial stage.
The foundation layer will be built on. A student with a particular weakness can be easily identified and given proper attention. At a point in time, the teacher might be forced to have a favorite. Keeping an open mind will help the teacher pay attention to all students, irrespective of their Language level.
Also Read: How much does a TEFL course cost?
Moving around during study phase activities is a must.
Students at this stage are focused on getting things done, which gives more time for the teacher to move around and check on the students. Classroom arrangements should be done in a way that allows easy movements for both teachers and students.
Less time should be spent facing the board.
During my high school days, Students would write on the board for teachers, which created more time for the teachers to move around. In a large classroom like that of my high school, the teacher involved all the students in the class activities. A high percentage of students were eager to participate and help each other.
In a large classroom, teachers might come across students that avoid attention or being picked on by the teachers. In a case/scenario where a particular student avoids attention, the teacher should create more time to know more about the student. It may be fear or unwillingness to learn. I love teachers who pay attention to detail - especially in general perspective, as the students might be going through a lot outside of the school environment. It only takes a teacher who pays attention to detail to discover the students' fear or unwillingness to learn.
Also Read: Behavioral and Cognitive Development Theory in Teaching
Debates and presentations were other activities that helped teachers during my high school days. Each student was allowed to speak in front of the class. During the presentation, all attention was on individual students. 90% of students improved with the approach.
In some parts of the world, teachers do arrange for an after school lesson at extra cost to help the students lacking behind in class. The after school lesson students are more familiar and well known to the teachers. The few after school hours creates more time to pay more attention to the students 1-1.
Having students' interest in mind is important.
Teachers with students' interests in mind tend to pay more attention to students. It produces fun and successful classes irrespective of the size. Some teachers are money-oriented while others are motivated by the response they get from the class. Money oriented teachers might be frustrated with the large class due to low salary structure or other factors.
Do you want to teach English abroad? Take a TEFL course today!
In conclusion, teachers can pay attention to all students in a big class with the right approach.
Apply now & get certified to teach english abroad!
Speak with an ITTT advisor today to put together your personal plan for teaching English abroad!
Send us an email or call us toll-free at 1-800-490-0531 to speak with an ITTT advisor today.
Related Articles: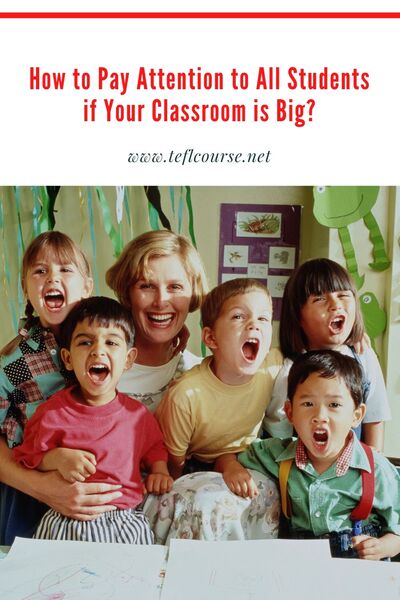 ---
---