How to Do Lesson Planning?
Teaching English as a foreign language in another country can be overwhelming for someone without any teaching experience, specifically English teaching. Planning for lessons is very critical for good lesson plans to help to improve the efficiency of students' English learning. There are a couple of aspects to consider to ensure a good lesson plan.
Table of Contents
2. Learn about your class ahead
3. Write lesson plans for every lesson
4. Include Engage, Study, and Activate in lesson procedure
5. Take advantage of all the books and materials
Do you want to teach English abroad? Take a TEFL course!
This post was written by our TEFL certification graduate Dakota H. Please note that this blog post might not necessarily represent the beliefs or opinions of ITTT.
1. Make a teaching plan
Based on how long each class is, how many classes in total, and how long the course lasts, making a teaching plan according to clear teaching goals is significant. There will be the time that the lesson plan has to be changed, but having a teaching plan will help to track the progress and adjust immediately.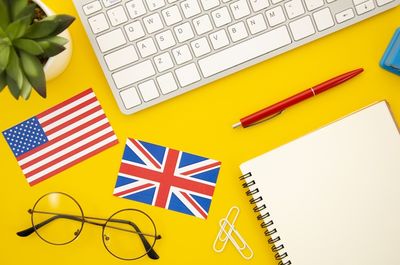 Also Read: What will a TEFL employer ask in an interview?
2. Learn about your class ahead
There are different learning groups based on their English level, age, group size and learning purpose, which include adults, beginners, individual students, children, ones for business English/ specific purposes. Different groups have different needs. Learning about which group your class is, the characteristics for the specific group, the needs, their learning goals, the specific teaching techniques for certain groups, the problems they may face, and the plan to assist students with their problems.
3. Write lesson plans for every lesson
A writing lesson plan has several important functions: it helps you to think logically through the stages about available time; it helps you to keep on target and gives you something to refer to during the lesson, and it is a record of the class to help schedule the class. Basic principles of lesson planning are: keep it simple, do not try to script the lesson, structure it and maintain the same structure, write the anticipated time for each activity in the margin, check for the balance of skills, and keep it flexible and open to adaptation. Learner objectives, personal aims, language point, teaching aids, anticipated problems, procedure, phrase, timing, interaction, class level, number of students, date/time, and teacher's and observer's name should be included in a completed lesson plan.
Also Read: What is the difference between TESOL and TEFL?
4. Include Engage, Study, and Activate in lesson procedure
Students need to be motivated, be exposed to the language and have the opportunity to use it. An effective method to make sure that all these factors are included in the class is called ESA - Engage, study and activate. It is the most effective and the most logical of all the methodologies for new teachers to learn and apply in the classroom.
At the Engage phase, teachers try to arouse the students' interest and get them involved in the lesson. Typical Engage activities include games, music, interesting pictures, stories, etc. The study phase focuses on the language and how it is constructed. At the Activate stage, the students are encouraged to use any of the languages they know. Activities like role-plays, communication games, debates, and story writing help to activate the students.
A 'Straight Arrow' lesson includes Engage, Study, and Activate. A 'Boomerang' lesson consists of Engage, Activate1, Study, Activate2. The 'Patchwork' lessons aren't as straightforward as the other two types of ESA lessons, and it requires a lot of mini-sequences building to a whole. It always ends with the Activate stage.
Utilizing the ESA lesson methodologies will assist teachers to help students' English learning. And it takes time and experiences to be able to take full advantage of it.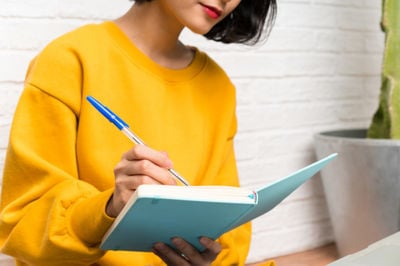 Also Read: Do I need a degree to teach English abroad?
5. Take advantage of all the books and materials
There are many sources of materials to use for a good lesson plan. The materials can be divided into 2 groups: authentic materials – programs, magazines, newspapers, songs, poems, brochures, menus, films one video..., and created materials.
They both hold their advantages. Authentic materials are real and more interesting and motivating, students gain confidence when they understand them, and they can be geared to the interests of a particular group of students. While created materials are designed by the teacher to supplement materials from a coursebook, which include crosswords, word search puzzles, role-play cards, flashcards, gap-fill activities, and picture stories.
Do you want to teach English abroad? Take a TEFL course!
Apply now & get certified to teach english abroad!
Speak with an ITTT advisor today to put together your personal plan for teaching English abroad.
Send us an email or call us toll-free at 1-800-490-0531 to speak with an ITTT advisor today.
Related Articles: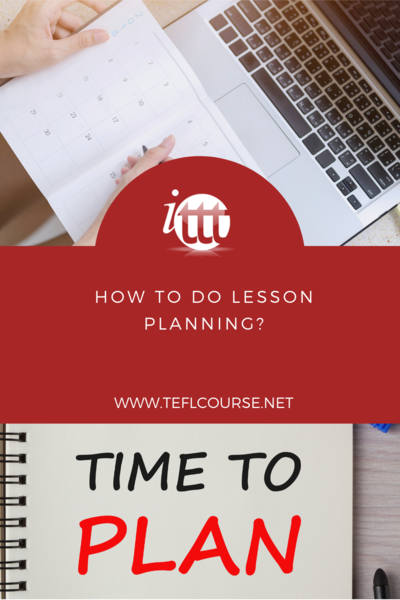 ---
---