How to Create Comfortable Relationships in the Classroom
The idea behind writing this essay is to highlight the importance of a teacher's rapport among the students. Rapport forms the basis of meaningful, close and harmonious relationships between teacher and the students. Connection senses that you get when you meet them. It is the bond that forms when you discover that you share one another's values and priorities.
This post was written by our TEFL certification graduate Syed M. Please note that this blog post might not necessarily represent the beliefs or opinions of ITTT.
Student-Teacher Relationships
The rapport among the students means an excellent relationship between the teacher and the learners. Rapport is important for all kinds of learning environments. A good rapport among the class will provide the basis of a fun interactive and productive classroom.
Dealing with students is not always easy for a teacher. If the proper relationship and bond of trust are not developed between the teacher and the students the class can easily lose the track from the learning.
To create a progressive and interactive learning environment teachers must know the learning habits of their students. This will help the teacher to know the needs of the classroom.
The most important part of teacher rapport is that the teacher can build a firm communication bridge and then use this bridge to reach your students in terms of bringing out the best in them.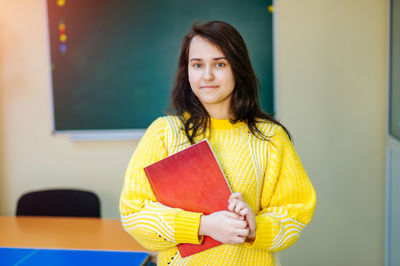 Also Read: 3 Tips on Managing a Large Class
Personal experience
I remember my grade 7 teacher, I never took an interest in science and I was never motivated. Then my new science teacher Mr. Sadiq joined the school. In the very first lesson, he took over control of all the students and engaged them. The whole class enjoyed the lesson and it was fun learning for all of us and as the daily lessons start becoming more interesting every day. I and my other classmates started to take an interest in science and it becomes one of our favorite subjects. Every student of the class thought that he is the best teacher because he is more approachable and easy-going as compared to the rest of the teachers. He was a good listener. He always had time to listen to the problem of every student in the class or out of the class.
Also Read: Several Peculiarities of Teaching EFL in a Kindergarten
Strategies to make a good rapport among the students
There are infinitely many ways to make a good rapport among the student but the one I believe is "YOU HAVE TO CARE ABOUT YOUR STUDENTS''. If you will give genuine attention and care to your students they will respond to your call. The set of things you should be doing in the rapport building process are:
Your appearance is important - the first impression that a student will take from you is your good looks. So not only on the first day of the class you should be well dressed. You have to look good every day throughout the lessons.
Know the names of your students - knowing the names of the student will create a positive impact. They will feel good about you but do not try to associate any nicknames to any student.
Keep smiling - your smile is your power. Keep smiling while you are engaging any student do not give an expression that you are very rigid and not approachable.
Give respect - respect is the key to rapport building if you start giving respect to your relationship with the student then you can believe that the student is ready to have a respectful approach to you and your subject.
Be a good listener - as a teacher, you must be a good listener. You have to listen to the problems of your students very carefully show your concern about their problem and then guide them through your experience.
Keep an eye on non-interactive and shy students - stay sharp and attentive in the class. Do not hesitate to interact with the students if they are sitting quietly or not interacting. A teacher should be mentally prepared to engage in active or shy students. Because you have to keep them motivated for learning and cannot ignore them.
Communication skills - improve your communication skills do not try to guess anything from the behavior of your student. You have to interact with them with an open mind. Maybe a student is not happy with your lesson and slams the books on the desk. You should not react rudely it will be good if you talk to students separately and ask politely with care and respect what kind of difficulty he/she having in your lesson. After learning about the problem you have to take certain measures such that after disclosing the problem student should feel confident and come back to the learning mode.
Do you want to teach English abroad? Take a TEFL course!
In the end, I will suggest that after doing all the above-mentioned techniques if you are successful in developing a good rapport among the students. Then do not think that you have done your work and you will be famous now and it will be easy for you to adjust yourself among students.
You have to keep challenging yourself. Because students are expecting more from you and they will demand more care, respect and time. They will give value to your opinion on every matter. Now you are in the phase developing the student's personalities. You are the inspiration now.
Apply now & get certified to teach english abroad!
Speak with an ITTT advisor today to put together your personal plan for teaching English abroad.
Send us an email or call us toll-free at 1-800-490-0531 to speak with an ITTT advisor today.
Related Articles:
---
---