How to Choose Songs for Your ESL Lessons
Even for people who are unable to carry a tune, singing is something that most would probably enjoy. There is a bit of embarrassment to overcome for many people, especially youths, but with a classroom full of people all singing together, the embarrassment factor is lowered. With that in mind, I would say that singing song in the language that a student is learning help keep vocabulary and grammar in their mind. In a lesser sense, poetry fulfills a similar goal, but I would assume that more people would find fun in singing, and therefore be more open to subject retention, than poetry simply because of the musical aspect. It creates an upbeat and happy mood (depending on the song), and this activity could even be used for a class performance.
This post was written by our TEFL certification graduate Edward S. Please note that this blog post might not necessarily represent the beliefs or opinions of ITTT.
The Accent of a Musician
There is also an odd consistency in English music in that, more often than not, the accent of the singer is subdued and instead almost replaced with a somewhat Arizonan/Californian accent. This happens with singers from any English-speaking country, I've observed. So, if your students are looking to go abroad to the United States, then music caters to that. Singers of country music put on a Southern twang, whether real or not. Singers from the New England region of the US also sometimes keep their accent when they sing. If your students are looking to go to Scotland, for example, then focusing on music from people such as The Proclaimers or musicians like Eddi Reader, who keep their accent while singing, would be useful. For Ireland, bands like Colcannon and musicians like Mary Black are good for the same reasons.
Also Read: How can I avoid scams when looking for TEFL jobs?
Familiar Tunes
If you don't have to worry about the accent, then choosing songs that the students at least know would be a good start, but if they are unfamiliar with English music at all, then songs which are easy to sing are a good second choice. Alternatively, if a song in their native language also has a version in English, then practicing that would be fun for them, potentially.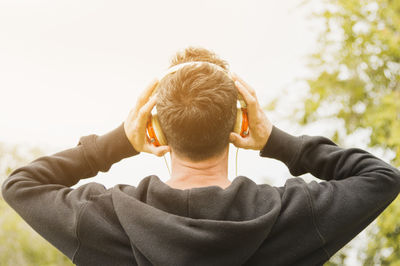 Context
Most often, the meaning or subject of the song changes with the language, but it can still be helpful. For example, if I were teaching a class in Japan, I could use "Headlight, Taillight", which has an English cover, or songs from movies, or one of Utada Hikaru's or Rie Fu's cleaner songs, as they both are fluent in English and sing songs in both languages. Additionally, most countries have at least one band that did a cover of "Dragostea Din Tei", and there are at least two different English versions. Youtube (or country-specific video-hosting sites, like Nico Nico) are useful for this as well, as people will do covers of songs in their language. Then, once the students hear that, they can be taught the English original (or, if it is reversed, they hear the original and then learn the English YouTube cover).
Also Read: How much does a TEFL course cost?
The easier the better
There are pros and cons to every aspect of teaching, and the primary con to using singing is that, often, soften time words in manipulated ways to allow them to fit into the song. Whether this is with stress, dividing up syllables, creating new syllables, or completely changing pronunciation entirely, it can be confusing to understand even to native speakers of the language. This is a major problem in tonal languages (so, singing pop songs to learn Chinese probably wouldn't help as much, while some older folk songs would be better, though still a bit of a problem.) Thus, the solution would be to cherry-pick music that is easy to understand. Folk songs and sea shanties can be good for achieving this, though since antiquated English is used in so many of them, that can cause complications. On the flip-side, pop songs use a large amount of slang and weird pronunciation, so those also have problems. However, learning the slang of the country the student wants to visit is extremely useful and should not be undervalued.
Do you want to teach English abroad? Take a TEFL course!
Choral songs and ballads have a good balance of using relatively simple English without relying on slang and abused pronunciation, I think. Despite the problems that exist with using music, I believe it is an invaluable tool for classrooms to teach languages.
Apply now & get certified to teach english abroad!
Speak with an ITTT advisor today to put together your personal plan for teaching English abroad.
Send us an email or call us toll-free at 1-800-490-0531 to speak with an ITTT advisor today.
Related Articles: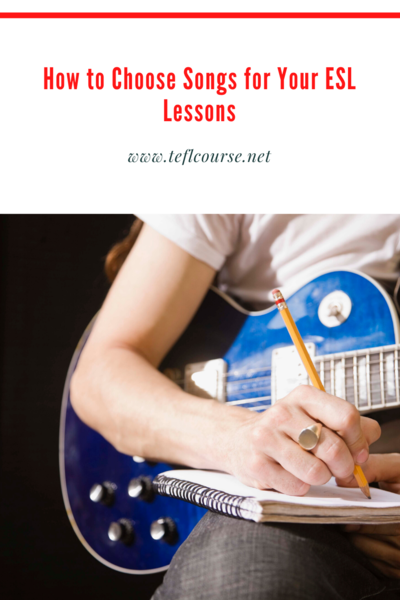 ---
---