How to Approach Teaching Adults and Children?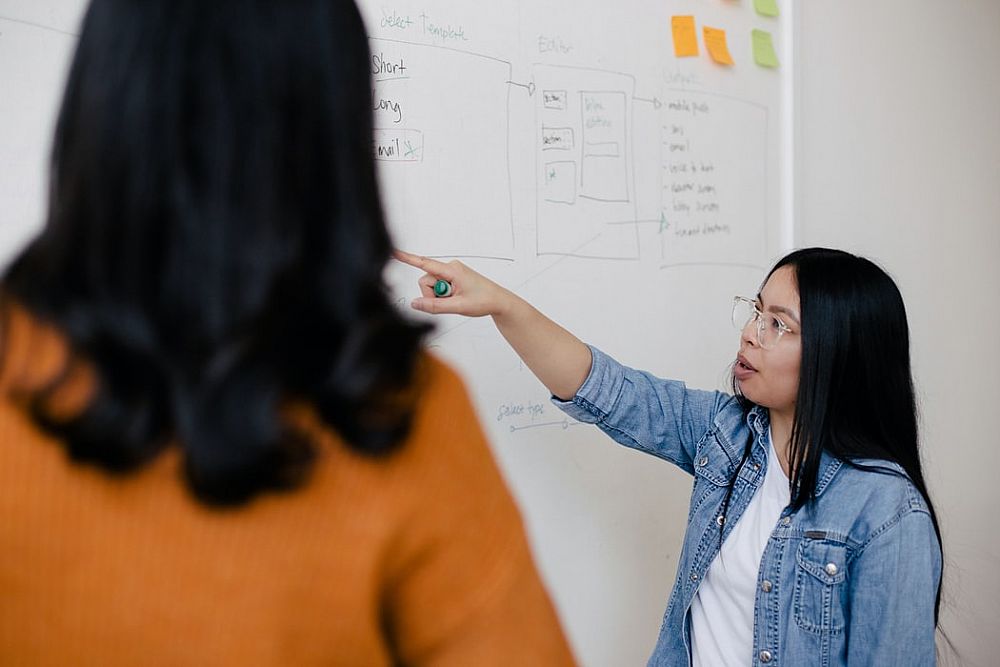 This TEFL course covered a huge variety of topics, and it was all useful information for English teachers broadly. It had a nice balance of actual how-to-tasks (i.e. how to make a lesson), as well as guidance and advice dependent on the situation (i.e. how to deal with a misbehaving student or how to establish rapport with a class). While there was new information throughout each chapter for me, the most useful, applicable information for me as a teacher was the differences between young learners and adults. This is mostly because I have taught ages preschool-late 60s (not necessarily English, I taught preschool in the USA and have taught private piano/harp lessons). I learned how to navigate the challenges when switching from young learners to adults including how to handle their different energy levels, the type of English required, and how the class size will impact my teaching with all age groups.
This post was written by our TEFL certification graduate Mary K. Please note that this blog post might not necessarily represent the beliefs or opinions of ITTT.
Adult learners and children can have opposite energy levels in the classroom.
Young learners typically are curious and more motivated about English. This has been the same experience I have had when teaching music. They are, however, more likely to misbehave or lose interest. This requires the teacher to include multiple activities when working with young learners to keep their interest throughout the lesson. Children often have a hard time focusing on one thing for a very long time, so making fun of yourself and making them laugh is very important since it will help keep them engaged in what you are saying (plus, it's fun!). Adult learners, on the other hand, are more likely to be tired. This is the case with the adult class I have taught at the Salzburg AG. They are all in their 50s/60s, and our lesson begins right after their workday at 5 pm. The demeanor I use while teaching children might seem condescending if I used it with adults. I learned some helpful adjustments from this course that I can make use of while teaching those who are much older than me. Since they are so exhausted, I should try not to pack too many activities into one lesson, and allow space for conversation if they are getting too tired for something that requires more brain power (i.e. a grammar worksheet). With adult classes, the energy in the classroom should be more serious, professional, and respectful to their level of exhaustion, whereas with children you can use their buzzing excitement and curiosity towards learning by harnessing it with a variety of activities.
Also Read: 3 Practical Methods of Increasing Student Confidence
There are more contributors to the type of English beyond the age of the learners.
In my experience so far, it is common that adult learners usually want business English, and young learners are starting towards the basics through immersion in a classroom. Of course, there are adult learners that also start with the basics, but understanding the type of English for the class is very important and impacts teaching style. With young learners, for example, the teacher should try to always speak in English and avoid the mother tongue. This is because children are like sponges and will absorb English much quicker than an older learner, so the more they are exposed to it, the better. Children absorb much more than our language, they also absorb our actions. This means that not raising your voice, teaching consistently and fairly, and keeping a gentle yet outgoing demeanor will make a class of young learners not only more successful in English, but easier children to teach. With adults, on the other hand, professionalism is much more important, since the relationship is different (i.e. they should be called clients). With adults, you should find out what they want to learn or need to work on by giving them a form where they fill out their strengths and weaknesses, desires for their English level, and experience. This allows you to create lesson plans that adhere to the needs of busy, working professionals. Adult classes also end up being more casual in this way. The type of English taught with adult learners who want business English should focus on phrases required in a business space, including meetings, Emails, and small talk (taught in a clear, professional way). Whereas the type of English with children should be starting with the basics and things that interest children (colors, animals, taught through multiple activities and games).
Also Read: What Are The Problems For English Language Learners In Saudi Arabia?
Class size will impact the nature of your classroom regardless of age (although it can impact it in different ways).
Certain activities become harder (or impossible) because of the age and class size. For example, if working with an adult student one-on-one, you can no longer do group work, survey activities, or partner work (unless you are both the partner and the teacher) among other activities. The most important distinction I learned from this course (about age and size) is that older students get through activities faster than younger students, and this also applies to size. Smaller groups often need less time, for example, an individual student in his 30s having private lessons will not take as long to look over a text compared to a class of twenty high-schoolers. This is important in lesson planning, although it is always good to plan more activities than you can use regardless of the age group and size of the class.
Do you want to teach English abroad or online? Take a TEFL course!
This TEFL online training brought up things I was already navigating as a teacher and gave me strategies to deal with the differences between young learners and adults. I had been used to writing songs to remember grammar rules, silly games, and crafts while teaching English because I had mostly had experience with children. Suddenly having a class of only four middle-aged men who wanted business English was an extreme shift in my teaching style and experience. It was so useful and helpful to me to read not only why these changes were making teaching English so difficult, but also actual methods and general guidance to overcome the challenges I was experiencing every week.
Apply now & get certified to teach english abroad!
Speak with an ITTT advisor today to put together your personal plan for teaching English abroad!
Send us an email or call us toll-free at 1-800-490-0531 to speak with an ITTT advisor today.
Related Articles:
Check out what our course grads say in our many video testimonials!
---
---