How The Relationship With Your Students Influences Your Classes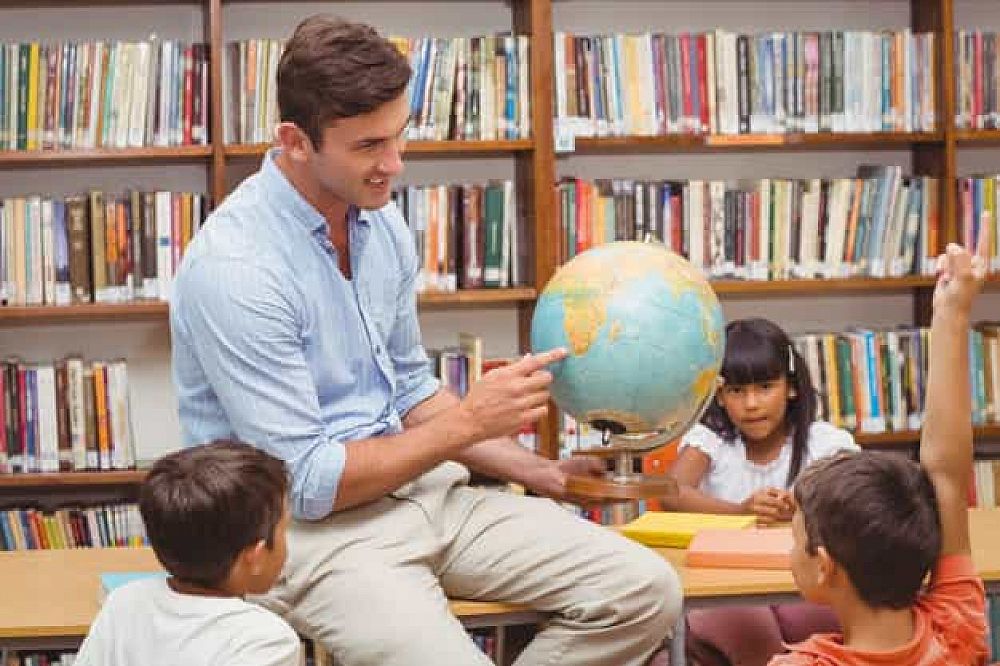 The rapport between teacher and students plays a very important role in determining if a class is successful and enjoyable. No matter whether your students are teenagers or adults, they wish there is a good relationship between the teacher and them.
This post was written by our TEFL certification graduate Wenpei Z. Please note that this blog post might not necessarily represent the beliefs or opinions of ITTT.
Learners' Interest
There are some reasons why rapport is so important in class. First of all, students are more likely to contribute and take part in the lessons when the atmosphere is relaxed. They are willing to cooperate with the teacher and take part in the class activities actively, which makes the class effective. Besides, with a good rapport, it will be easier for the teacher to manage the class and easier to teach. What's more, rapport is really helpful to inexperienced teachers. A new teacher always feels nervous in classes, but if there is a rapport, it will make the new teachers more relaxed.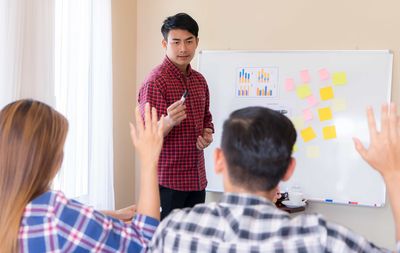 Also Read: 10 Questions You Need to Ask Before Enrolling In a TEFL Course
General Suggestions
There are some ways to establish rapport between teacher and students. As far as I am considering, smiling is the most important and the most effective way. Students would feel safe and relaxed if the teacher smiles to them and also the students would hold the idea that the teacher is nice and warm-hearted. The second important point is encouraging the students. It is not easy to study a foreign language especial for adult students. But if the teacher usually encourages them and gives them positive feedbacks, the students may become more confident and tend to spend more time in studying English. Also, the teacher needs to prepare the lesson very well because you will get enough respect from the students if you have good teaching skills. As a teacher, you must try to improve your teaching skills and prepare the lesson with your teaching skills.
I think ESA is really useful for preparing a lesson. Try to arrange the engaging activities, study activities and activate activities carefully. Then your lesson will be more logical and effective. Once the students love your lessons, there will be rapport in the class. What's more, using plenty of pair-work activities and group-work activities is also important to establish rapport. The students would feel safe and comfortable when they have enough time to express themselves and listen to their partners. The relationship among the students is as important as the relationship between the teacher and the students. Also, there should be an ice-breaking or warming-up activity at the beginning of a course.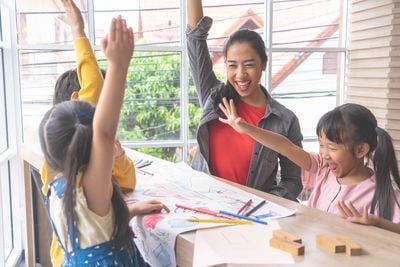 As for me, I usually ask some personal information about the students or ask the students to ask personal information with each other and then I ask the students to tell something about their partner. I think it's an effective way to establish rapport because students feel safe to use easy sentences asking about personal information. Sometimes I play the hangman game with the students. They think it's very funny because I give them scores if I get the right answers from the students. Also, it is useful and helpful to review the vocabulary.
Also Read: Top 5 Tips for Making Friends While Teaching English Abroad | ITTT | TEFL Blog
Do you want to be a TEFL teacher? Take your course today!
Establishing rapport is really important for the teachers. So we should try our best to do something to establish rapport in our class. Rapport and good teaching skills together will make a teacher professional and popular.
Apply now & get certified to teach english abroad!
Speak with an ITTT advisor today to put together your personal plan for teaching English abroad.
Send us an email or call us toll-free at 1-800-490-0531 to speak with an ITTT advisor today.
Related Articles:
Listen to this blog post
---
---