How Teaching ESL Differs from Teaching EFL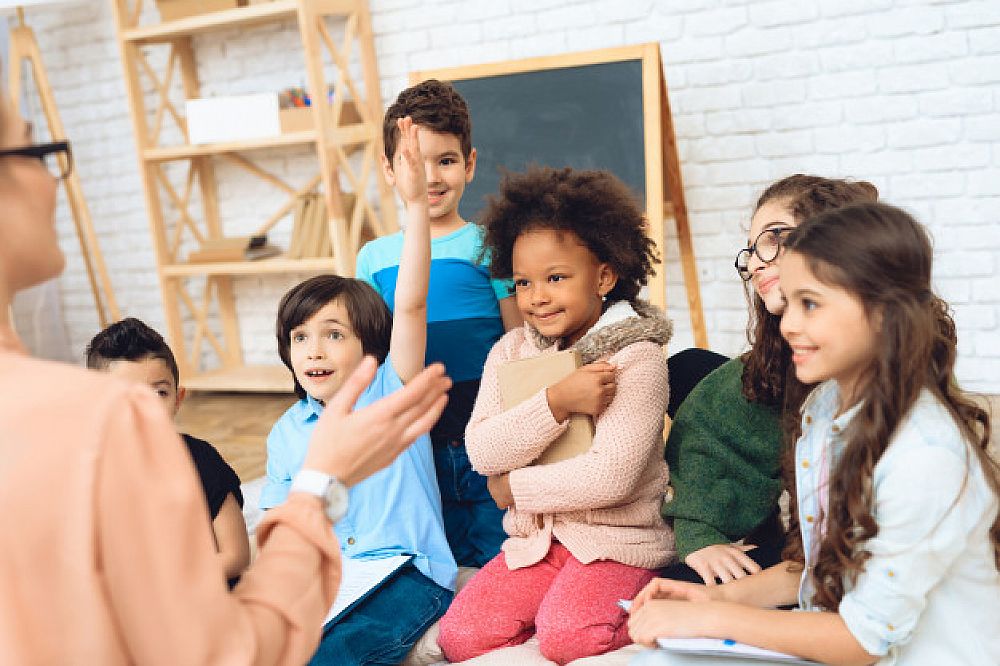 The terms ESL and EFL are often used interchangeably because at their root they both mean the same thing; English for people who are not native to the language. However, there are many possible differences between learners. Typically EFL stands for English as a Foreign Language whereas ESL means English as a Second Language. This means that generally speaking, those who fall into the ESL category live in a country where English is a primary language. EFL teachers are typically teaching to students in their home country where English is not typically a widely used language. For these reasons, ESL and EFL classrooms differ greatly.
This post was written by our TEFL certification graduate Randi B. Please note that this blog post might not necessarily represent the beliefs or opinions of ITTT.
What is EFL?
EFL classrooms are what people typically picture when they think of teaching English abroad. These are the classrooms in which teachers travel to various countries to teach English both out of interest and to improve the abilities of their students. Just like we have foreign language classes in North America simply for the sake of improving our brain function, interest and to facilitate traveling; the same can be said for other countries. Wanting to learn English so they are more aware when traveling, or simply as an interesting elective course.
However, given the versatility and wide expanse of the English language, students have a desire to learn English to improve their job prospects. Even in countries in which English isn't spoken, it is an asset due to the numerous countries that do speak it, especially if the student is from a tourist destination. Especially in countries with lower economies, tourism is extremely important and therefore jobs in the industry typically pay better than others.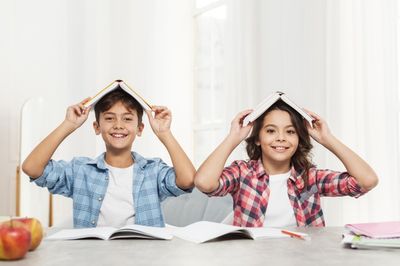 Also Read: Great ESP and EAP Course Books and Where to Find Them
Therefore being able to communicate with the tourists would not only have the potential to land you better tips, but it would also make your resume more appealing to companies. While this is great for the students, there are possible cons to teaching EFL classrooms over ESL depending on the age range of your students. If you are teaching older students, they recognize the opportunities that knowing English can provide. However, if you are teaching younger learners, there may be a lack of motivation if they are unable to see the future possibilities.
Oftentimes in countries where English is a foreign language, parents want their children to learn to open more doors for them, but if the student gets frustrated they may become resentful if they don't understand the purpose of learning English. They are also at a disadvantage when it comes to how quickly they can acquire the language. EFL classrooms are typically in other countries therefore there is very little opportunity to speak English outside of the class, making language acquisition a harder process. With that being said, one of the major advantages to EFL classrooms is that all of your students are typically from the same background and it is easier to build a rapport and classroom unity when the students share a commonality.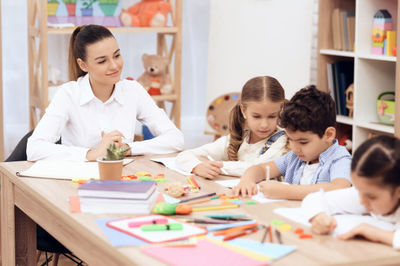 Also Read: What is an ESL teacher?
What is ESL?
ESL classrooms are often not something people typically think about because a typical ESL classroom is designed for people who have immigrated to an English speaking country. This makes the motivation for learning English completely different. Depending on the reason the student is in an English speaking country, it may be very important that they can speak English and quickly. Particularly if they are there for schooling purposes or attempting to gain citizenship/visas. This makes the motivation to learn much stronger, however, it can also add an extra layer of pressure to the students that may affect their confidence.
Teaching an ESL classroom differs greatly from an EFL classroom given that you are teaching highly motivated students from many different cultural backgrounds. You may not have even two students from the same country or that speak the same language. While this is an advantage in terms of getting your students to communicate using English, it might be harder for the students to form connections with their peers. A major advantage of teaching in this setting is that your classroom is not the only exposure the students have to the language. They are fully immersed in the English language and culture and therefore can use the language more freely and learn it much quicker.
Do you want to teach English abroad? Take a TEFL course!
Both EFL and ESL are very similar in that the main goal is to have your students speaking English and learning the language from their teachers. However, it is easy to lump the two terms together when it is important to recognize their differences. Not only in the students you will be teaching but also in the various aspects of the classroom that may need to be adapted depending on who or where you are teaching and the many different challenges you may face.
Apply now & get certified to teach english abroad!
Speak with an ITTT advisor today to put together your personal plan for teaching English abroad.
Send us an email or call us toll-free at 1-800-490-0531 to speak with an ITTT advisor today.
Related Articles: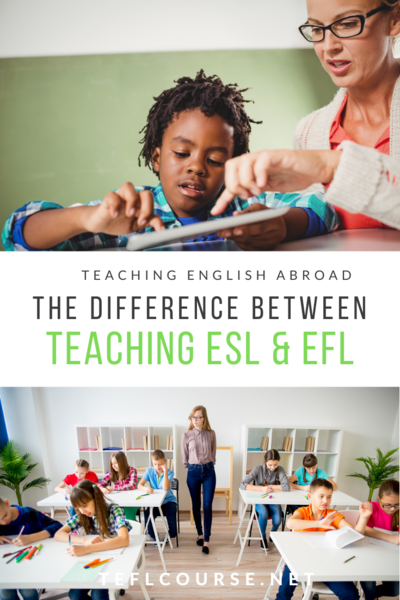 ---
---