How I Got Into A Top Master's Program After Teaching English In China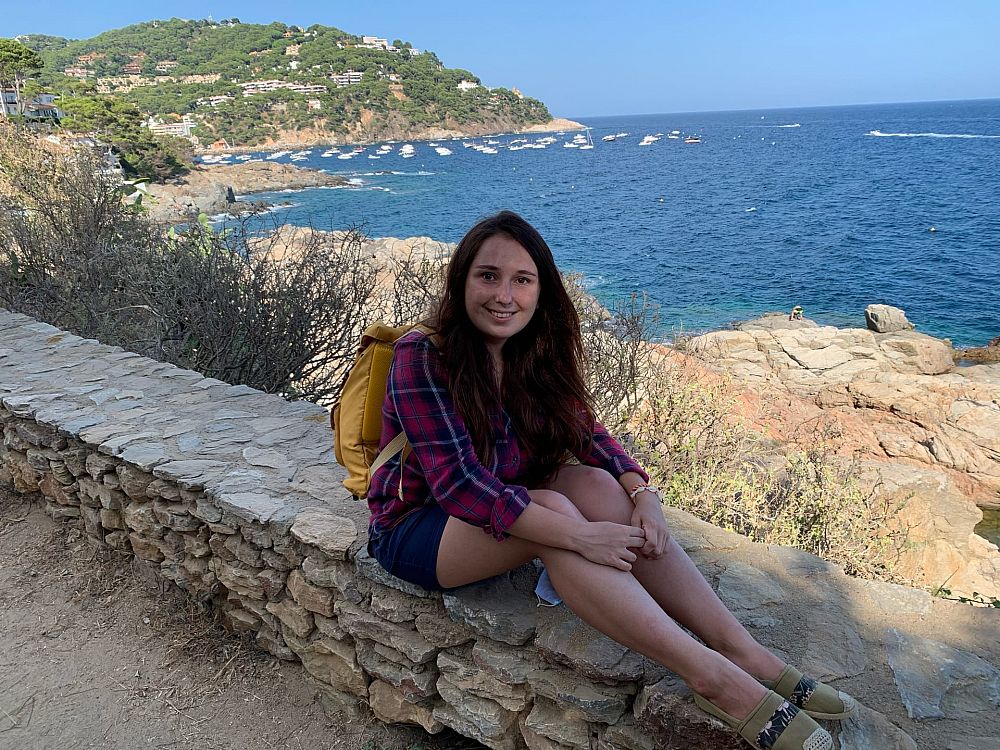 Two months ago, I closed my laptop after a one-hour defense over Zoom of my MA dissertation from the University of Barcelona on mobile-assisted language learning in front of the most highly cited researchers in the field of Applied Linguistics. It was very satisfying and rewarding to know that everything I had done before directly led me to that point. In this article, I am going to elaborate on the following topics that helped me to get into the competitive program in Applied Linguistics:
Table of Contents
Hands-on experience teaching English in China
An Idea Of A Research Proposal Based On My Experience
Are you ready to start your teaching adventure?
Check out what our course grads say in our many video testimonials!
My initial motivation
Hands-on experience teaching English in China
An idea for a research proposal based on my professional experience in China
My Initial Motivation
Learning the English language has always been key to my personal development. When I was 15, due to my English level, I won the FLEX grant program sponsored by the US Department of State, where I spent a year living in Arizona with the host family and studying at the typical high school. The year that I have spent in the US has broadened my views on how people interact. By studying at Sedona Red Rock HS, I communicated with a large number of cultures. I appreciate how understanding differences between people with different backgrounds is significant to build a robust, flexible, and open personality. This experience has truly inspired me to become an English teacher to enable students with different backgrounds and international opportunities to develop their career and academic interests.
Also Read: Building Confidence in Speaking English in a Non-Native Speaking Country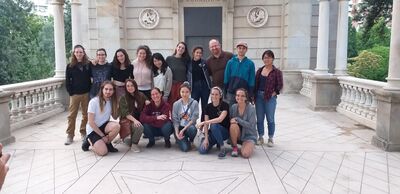 Hands-on experience teaching English in China
After graduating from Ural Federal University with a BA in Foreign Languages and Cross-Cultural Communication, I moved to China to pursue my dream. For almost three years, I had been teaching English in China in international, bilingual kindergartens. Although my experiences were rewarding and developed my personal and teaching skills, I was presented with various challenges on multiple scales to gauge the kindergarteners' interest. The children were not motivated to speak the English language during classroom activities due to their limited English-speaking countries' knowledge. I addressed this challenge by providing interactive classes to celebrate international holidays, such as Christmas and Thanksgiving, and cooking international foods to broaden the children's interest in global cultures. Similarly, I shared my individual experience living in Arizona as a foreign exchange student to give personal insight and enhance the overall learning experience.
Also Read: 7 Fun Reward Systems That Will Keep Your Students More Engaged
An Idea Of A Research Proposal Based On My Experience
I omitted using children's L1 by providing all classroom instructions only in English to encourage English acquisition. After working in the bilingual kindergarten, the very idea that a second language can be acquired similarly to a first language, focusing on building communication skills initially from natural conversational contexts, inspires me. It is very motivating to observe how Chinese children, who haven't spoken a word in English before a year of a bilingual environment, start building grammatically correct sentences despite their different L1 grammar patterns and structures. By using these methods of teaching grammar in more "communicative" ways, students are no longer memorizing complex grammar rules, but instead, generate and internalize patterns that they observe in speech.
Are you ready to start your teaching adventure?
Although these experiences have been invaluable from a practical perspective, I realized that I lack a deeper understanding of researchers' theories and ideas in these fields. I also didn't have enough exposure to the international environment to share ideas and discuss problems with people from different professional backgrounds to make teaching and learning more effective. That was my motivation to apply for the MA program in Applied Linguistics with a strong focus on research. I wanted to foresee whether I could improve the quality of delivering the content if I had known the basic theory probed by various studies.
Apply now & get certified to teach english abroad!
Speak with an ITTT advisor today to put together your plan for teaching English abroad!
Send us an email or call us toll-free at 1-800-490-0531 to speak with an ITTT advisor today.
Related Articles:
Check out what our course grads say in our many video testimonials!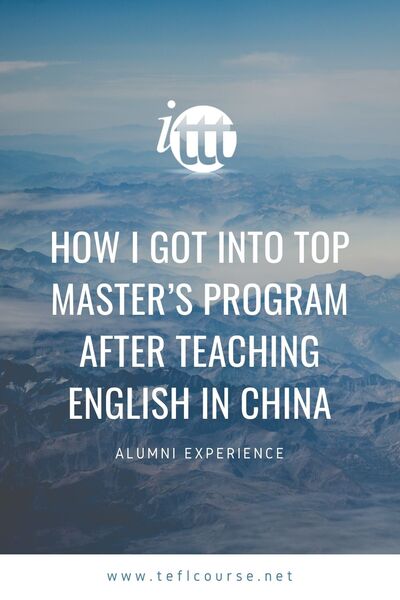 ---
---