How English Influences the Future Career of a Student
The English language is the most spoken in the world. Students of various ages and nationalities strive to learn the language. But is it really necessary to learn English? Can English influence a student's future career?
This post was written by our TEFL certification graduate ATHANASIOS Z. Please note that this blog post might not necessarily represent the beliefs or opinions of ITTT.
Reasons and ways
The answer to both of these questions is yes. In our fast-paced moving world, the need for global communication keeps rising. More and more job opportunities for English speaking people, native or not, keep appearing. Someone who has mastered only their native language will have trouble finding a job abroad, therefore, studying English increases the size of someone's job market drastically. International companies now demand a good command of the English language to hire and since they are becoming multilingual a common ground is usually found within the use of English. Many adults who already work in such companies strive to learn English, either on their own for personal growth or by their company's demand, English classes are held within or after their working hours. This results in the need for more English teachers, thus broadening this job market section too.
Also Read: Can I get a work visa to teach English in Mexico?
Global status
Non-native English speaking countries have increased demand for teachers since English is becoming more and more necessary for children's future careers. Being monolingual in most cases will not be enough and the employees will prefer someone who is at least bilingual. Learning English from a young age as a second language will not only provide a boost in someone's resume leading to a higher paying job later but it will also allow the student to experience a different culture through the lessons. If we compare the need for English from 10 years ago to now we will see a major increase in the job offerings as well as in the use of English in everyday life. Needless to say, when speaking about children we have to look forward to the next 10 years and judging from our past experience the demand will only grow. Therefore English as a second language is becoming more popular all around the world.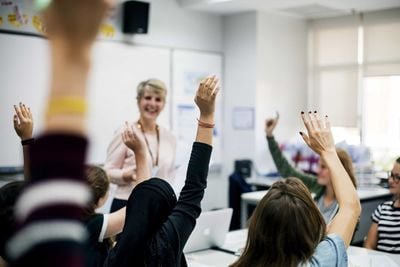 Also Read: What questions should I ask a TEFL employer?
Possible Work Opportunities
Career paths keep opening for English students in many more fields. Journalism, tourism, writing, marketing, and public relations are also some of the now growing in demand English jobs. The impact of globalization and economic development has made English the language of opportunity, which is ultimately what a parent or a teacher wants a student to have in the future. Opportunities. Learning English is the first step to a world filled with possibilities. A global language that doesn't discriminate age, color, religion or nationality. Successful careers are not only built from one's grades but from one's character as well. The English learning experience leads to a more open-minded and more mature individual. It connects the cultures and more importantly it connects the people both on a personal and a professional basis.
Also Read: Who will my students be when teaching English abroad?
Do you want to teach English abroad? Take a TEFL course!
In conclusion, learning English can not only influence a student's career positively but it can also form it as a whole. It is a doorway that can lead to more higher-paying job offerings, provide personal growth and a better mindset, and allow the user to communicate with almost everyone in the world, therefore making the English language a necessary asset for a successful career.
Apply now & get certified to teach english abroad!
Speak with an ITTT advisor today to put together your personal plan for teaching English abroad.
Send us an email or call us toll-free at 1-800-490-0531 to speak with an ITTT advisor today.
Related Articles: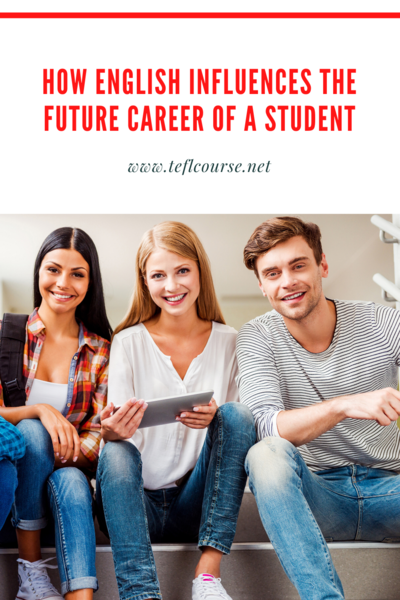 ---
---