How Can Parents Help an ESL Teacher?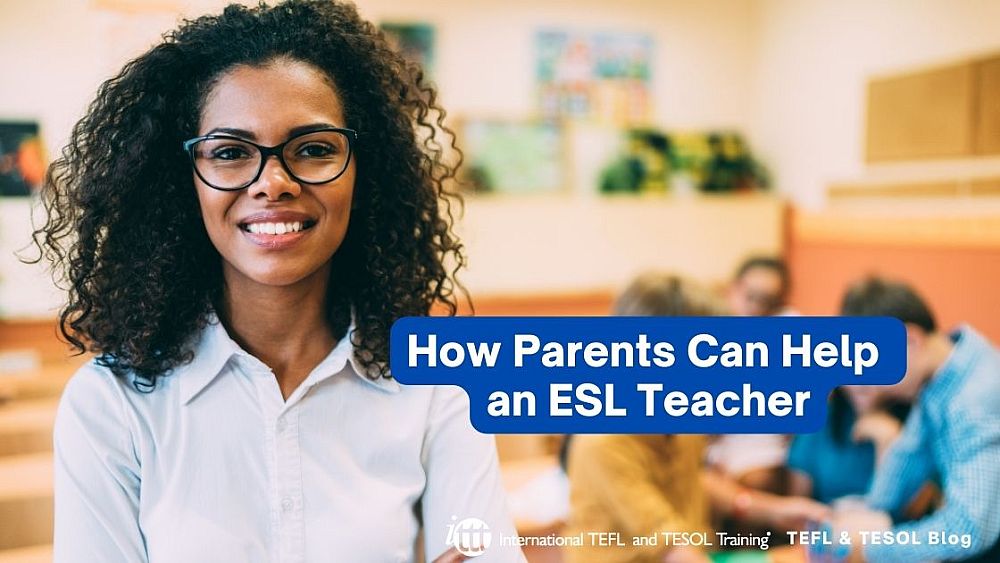 Parental involvement plays a pivotal role in the success of learning English as a second language (ESL) education. When parents actively participate in their child's language learning journey, they become valuable partners with ESL teachers contributing to the overall effectiveness of the educational process. This essay explores various ways in which parents can assist and support ESL teachers in fostering English language proficiency among their children.
Disclaimer: The views and opinions expressed in this blog post are solely those of the author, an alumni of ITTT (International TEFL and TESOL Training). They do not necessarily reflect the views or opinions of ITTT. The content provided in this post is for informational purposes only and should not be considered as official endorsement or representation by ITTT.
Creating a Supportive Home Environment
By establishing a supportive home environment, effective communication, collaboration, reinforcing learning, and engaging in school activities, parents can significantly enhance their child's learning development. Through their involvement, parents contribute to the creation of a holistic and enriching educational experience that extends beyond the classroom. The active engagement of parents in their child's education is essential for optimizing language acquisition and supporting the efforts of ESL teachers.
Encouraging Reading and Language Practice
Parents can encourage their child to read English books as they are an enriching source of vocabulary and comprehension skills. Parents can help their child pick books according to their reading level and age. Reading storybooks and watching TV shows together with their child can aid in better understanding content, helping the child learn new vocabulary, accents, and pronunciation. Creating an educational environment for ESL students is the first need where parents can indulge their child in different activities like home-based activities. Parents can play games in English as games are a fun way to practice English.
Collaboration with Teachers
Another way parents can help ESL teachers is through collaboration. By sharing information about the child's cultural background, native language, activities, likes, and dislikes, parents can assist teachers in better communicating with the child and creating a friendly environment. Parent-teacher meetings are also essential for a successful English learning program for students. Collaboration and communication between teachers and parents are crucial. These meetings offer an opportunity to understand the child's progress and academic growth. Teachers can direct parents to develop the child's English language learning at home, discussing any challenges and how to provide a better environment for language learning.
Consistency and Practice for Language Acquisition
Consistency and practice are crucial for language acquisition. Parents who actively participate in their child's learning journey can reinforce what is taught in the classroom. When parents act as translators, they can help bridge the gap by facilitating communication in both directions. They can assist teachers in understanding the child's cultural nuances and individual learning needs.
The Crucial Role of Parents in ESL Teaching
In conclusion, the role of parents in supporting ESL teachers is crucial for the success of language learning. Through their efforts in establishing a supportive home environment, facilitating open communication, reinforcing learning, and engaging in school activities, parents significantly contribute to the overall effectiveness of ESL teaching.
Are you ready to teach English as a foreign language?
Apply now & get certified to teach english abroad!
Speak with an ITTT advisor today to put together your personal plan for teaching English abroad!
Send us an email or call us toll-free at 1-800-490-0531 to speak with an ITTT advisor today.
Related Articles:
Check out what our course grads say in our many video testimonials!
---
---