Education in China: What a Prospective EFL Teacher Should Know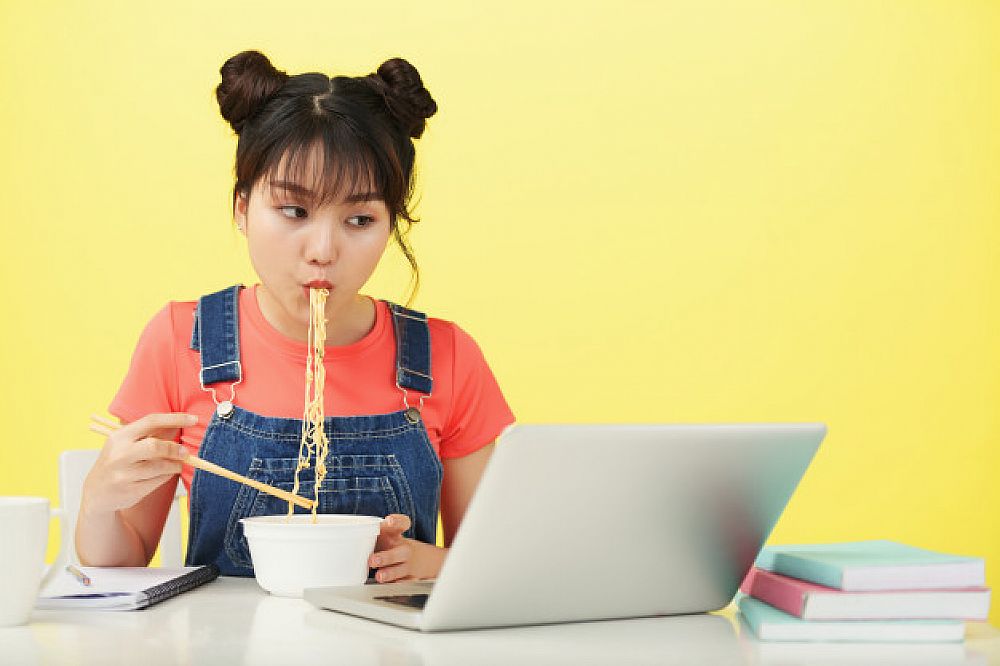 The experience of living and working abroad for sure will give us another vision of the world. If you have been in China, enough you will learn to be more patient and tolerant. Live with another culture is not easy, and we learn how to be flexible. We are different, we live differently, our environment is different, our beliefs, our politeness, our food, etc.
This post was written by our TEFL certification graduate Ana P. Please note that this blog post might not necessarily represent the beliefs or opinions of ITTT.
Habits and Traditions
"Good morning, how are you today? "- They have never asked each other how are they? Instead, they ask "Ni chi le ma?" Did you eat?
These people were starving for so many years, and the first thing that they were asking each other was if they have had eaten because probably they didn't have anything to eat for days.Nowadays, it has become in our "How are you today?"
Everybody likes to say culture is different. Yes, it´s true, but what about all the things we have been learning as an educator that is opposite here? How can we manage it?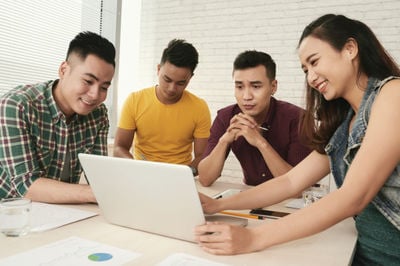 Also Read: How do I get a job teaching English in China?
Performance Evaluation
They don´t care if you are a good professional or not, they only about the final score that they will get to pass the exam. And of course, if students don´t study, or students don´t attend to your class, if students sleep on the table while you are teaching, if students give you an exam only with his name on it…. you should give them a good score. (Good score is up to 80)
You may think, oh! her classes were bored, her classes were not well prepared, but I became a popular teacher at the university, my classes were great, funny, different, always helping students, despite having the occasional student sleeping on the table. I had around 12 terrible students, they didn´t want to study English but their parents forced them to do it. Of course, they felt the final test. Surprise: If they don´t pass the exam, it is because of you. Why? There is a saying in China "bad students do not exist, only bad teachers". The Dean's answer was: "If students do not study it´s your responsibility, it´s your fault."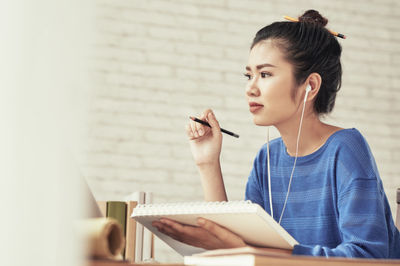 Also Read: How much can I earn teaching English in China?
Responsibilities
Apologize but when a student is older than 18, he is responsible for his own decisions, not the teacher. If a student doesn´t want to learn a language, he will never do, even if he has the best teacher in the world.
The result: Last year of university, students get a degree, they become teachers, but they are not able to have a fluent conversation in English or any other language. After this situation I felt very frustrated because it doesn´t matter if you are professional or not, they only care about the final score.
What about the rest of the teachers? I may have done or misunderstood something? Chinese teachers, some of them with master degrees, they are not even able to have a fluent conversation in English. You can find good Chinese English teachers, but the system is the same for them.
Do you want to teach English abroad? Take a TEFL course!
What can we do about it? Nothing, this is their country, their system, their rules. It´s a complicated country with an educational system based on boring classes, repetitive classes, endless classes. Chinese children study for more than ten hours a day. The only thing we can do, it´s to teach with passion and love and continue giving our best.
I have been in China for more than 10 years and despite its difficulties, I think it is a very rewarding personal and professional experience.
Apply now & get certified to teach english abroad!
Speak with an ITTT advisor today to put together your personal plan for teaching English abroad.
Send us an email or call us toll-free at 1-800-490-0531 to speak with an ITTT advisor today.
Related Articles: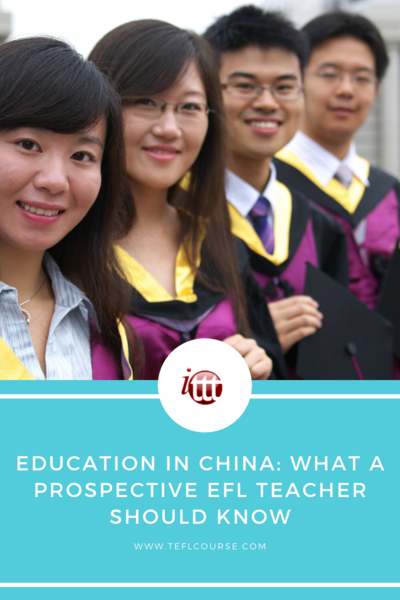 ---
---