Consequences of Low Motivation Level in The Classroom
Learning a new language is not an easy task, and with English being one of the most common languages around the world, the number of people who need to learn English to better their lives continues to increase.
This post was written by our TEFL certification graduate Melanie S. Please note that this blog post might not necessarily represent the beliefs or opinions of ITTT.
Language structure
English is known as one of the most complicated languages to learn due to its irregularities, and exceptions. Due to the challenging nature of the English language, keeping students motivated to learn a new language can be difficult. It is easy to become discouraged in a language classroom when you are learning how to pronounce new words in a vocal environment. Therefore it is the teacher's responsibility to create a safe environment in the classroom, as well as ensure that students remain engaged and motivated to succeed. The key to student success is a high level of student motivation.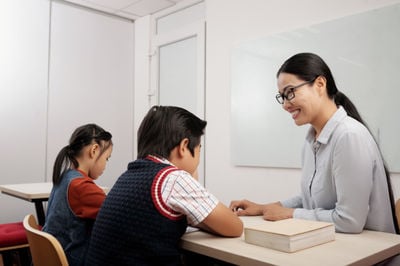 Also Read: 3 Strategies That Will Help Young Teachers to Increase Their Confidence
Relationships
Establishing a good rapport with students is the first step to ensuring student motivation and success in the classroom. This creates an environment in which the teacher and students have a respectful relationship and allows for communication. It is important to know what the end goal for a group of students. For instance, in a business English class, it is important to know what the students' goals at the end of the course are to ensure they are leaving the course with the necessary skills to succeed in the future. The same applies to younger students, as they will also require specific information to be learned before they can advance into the next steps of their English learning. This will contribute to student success because it will ensure that the teacher is organized in their lessons, which in return will also keep students motivated to learn.
Also Read: How and Why English Became Important
Classroom atmosphere
A comfortable environment is an essential part of learning a new language. It is necessary to be comfortable with the teacher, as well as other classmates in an EFL classroom to ensure group success. As mentioned above, establishing a good relationship with students allows teachers to learn about their students and their interests. This information can be useful to teachers, as it can help cater lessons to different interests in the classroom. When students are engaged and interested in the material, they can retain the information better. This allows for student motivation because the up to date and relevant information aids students in feeling like they are preparing for the real world and will remain eager to learn.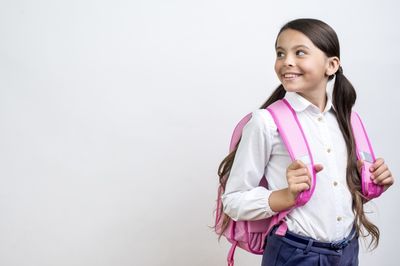 Also Read: Do TEFL teachers need a second language?
Choice of Materials
Although there are many different ways to teach the material to students, at times outside resources can help teachers present material in different ways to keep levels of enthusiasm high in the classroom. The use of visuals, songs, and games can help reduce teacher talk-time, while still interestingly enforcing material. The use of these different activities can help keep the students interested in the material, and provide an element of fun when learning it. Which in turn will allow the student motivation level to remain high, leading to student success?
Do you want to teach English abroad? Take a TEFL course!
Each EFL classroom has a different dynamic due to different cultures, personalities, and ages. Although learning a language such as English can be a challenge, students need to remain motivated in their classrooms. Through establishing a comfortable environment, presenting relevant material, and incorporating visuals and activities into the classroom, students will be engaged in the material, and will, therefore, be motivated to learn.
Apply now & get certified to teach english abroad!
Speak with an ITTT advisor today to put together your personal plan for teaching English abroad.
Send us an email or call us toll-free at 1-800-490-0531 to speak with an ITTT advisor today.
Related Articles:
---
---