Classes of Mixed Ability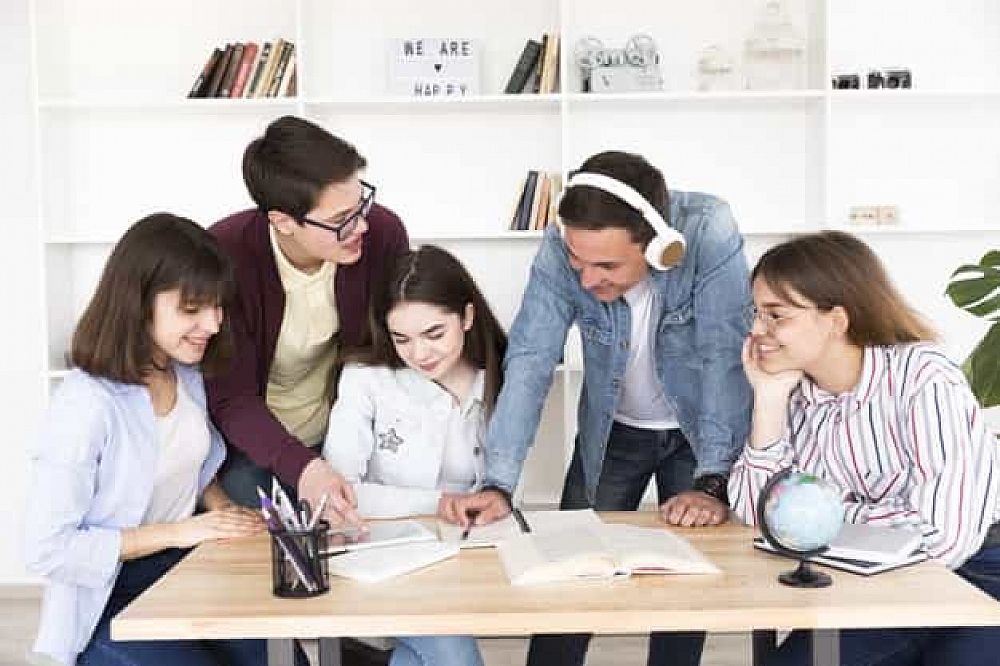 The role of a teacher conceals in itself the huge responsibility of shaping the world and making it a better place. A teacher should be able to cultivate a sense of strong positive emotions and self-confidence, should be well aware of the different needs of the students and should be capable of providing an endless number of opportunities for them to learn and grow.
This post was written by our TEFL certification graduate Anil K. Please note that this blog post might not necessarily represent the beliefs or opinions of ITTT.
Attitude towards mixed-ability classrooms
However, many teachers find the mixed-ability classes, a challenging situation to deal with. The students' demographics change according to a lot of parameters. The term mixed-ability indicates that the learners of the mixed class have different language learning abilities and are at different levels. The learners may have different initial levels of English or they learn at their paces. This may be because of several reasons like previous teaching, motivation, personal learning styles, and interests.
During my internship, as an English teacher, I was provided a class with students with different language levels and learning potentials. During my first class, while some of the students were able to introduce themselves with fluent and accurate English, others found it difficult to answer even the basic questions about themselves.
Dealing with a class with such diverse knowledge levels of the language can be pretty challenging. A teacher has to adopt several different strategies while dealing with a mixed-ability class. Such plans include.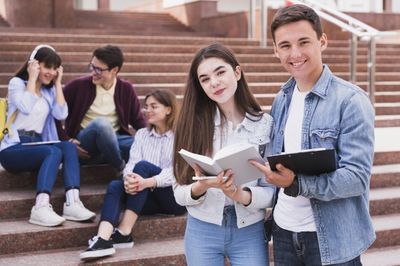 Also read: Why Understanding the Group Dynamics of an ESL Classroom is Important
Screening and preliminary analysis:
In a mixed-ability class, it is crucial to find out the knowledge level of the students. It is easy for the stronger students to get bored and for the weaker students to feel pressurized. Therefore the teacher should start by knowing more about the class. This can be done by holding an open class discussion for the class in which the students and the teacher get well acquainted with each other and then the teacher can bring out the situation of the classroom so that everyone could be well aware of the dynamics. The students might come up with their solutions to the problem. Students can also be encouraged to be prepared to help their peers.
The students can then be asked to reflect upon their style of learning, activities they enjoy the most, their motivation behind learning the language, their strengths, and weaknesses; while the teacher analyses their use of vocabulary, presentation, confidence level, fluency, and accuracy. All these parameters will make it easier for the teacher to understand the demographics of the class and give him a better understanding of the initial level of all the students.
Also read: Should I take a TEFL course online or in a classroom?
Discussing plans with the students:
After the teacher has finalized the possible approach, he must discuss it with the students and help them understand the importance of abiding by it. Students should also be briefed about the possibility of them working in teams and pairs and an environment filled with mutual respect and willingness to help should be established by the teacher.
Working in groups:
In a mixed ability class, working in groups becomes a necessary strategy to carry out activities with utmost contribution from everyone. These groups can be of mixed levels or the same level students. In a group that contains mixed levels of students, it is to be noted that the activity is of the level of all the students so that everyone can participate.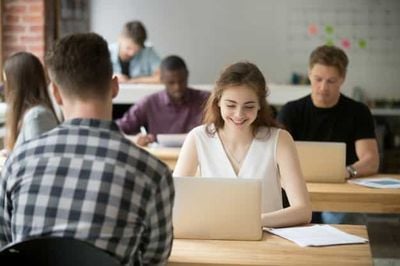 Also read: 7 Reasons Why Troubleshooting is Essential for TEFL Teaching
Working in pairs:
Pairing up the students is a proven success when it comes to conducting activities such as questionnaires or interviews. Pairs can be made up of different combinations although, in more intellectual activity, the pairing of stronger-weaker students should be encouraged. The students' comfort level and their general relationships should also be taken into account before deciding the pairs.
Working with the whole class:
Working with the whole class is highly encouraged as it provides the students to work with different students irrespective of their level which improves their levels of communication. This can be achieved by introducing survey-based activities. Similarly, during the class, a whole class activity such as choral drilling is far better as it serves the purpose of learning and avoids putting anyone on the spot.
Also read: English Speaking and Writing Errors made by Chinese Primary Students
Level of the task:
The level of a task should be designed by keeping in mind the levels of both strong as well as weak students. However, it might be possible for the stronger students to finish the task early and in such a case extension activities must be provided to such students to keep them engaged. At the same time, all kinds of support must be provided to the weaker students to complete the task at hand.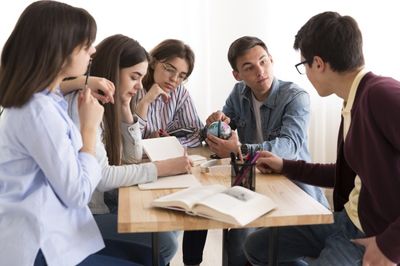 Homework, Assessment and Error correction:
In a mixed ability class, it is justified to provide different types of homework to different students. For weaker students, the homework task can be a revision of the lesson conducted while for the stronger students it can be a way to push their creativity and language skills forward. Even during examinations, I often prepared different exam papers for different levels of students so that a fair and just assessment can be carried out as per their knowledge of the subject.
A great level of sensitivity must be observed while correcting the weak students so that they do not lose their confidence. Correcting stronger students could help them push themselves and it can benefit the weaker students as well, as they might realize that making mistakes is how they learn and improve.
Do you want to teach English abroad? Take a TEFL course today!
Developing a positive, collaborative and supporting environment in which the students can feel free to express themselves and learn should be the main aim of a teacher in a mixed ability class. A teacher should be patient while dealing with the students, prepared for conducting the lessons according to the different needs of the students and persevere with the students to make sure they gain knowledge and confidence and improve every step of the way.
Apply now & get certified to teach english abroad!
Speak with an ITTT advisor today to put together your personal plan for teaching English abroad!
Send us an email or call us toll-free at 1-800-490-0531 to speak with an ITTT advisor today.
Related Articles:
---
---