Business English as a Tool to Global Success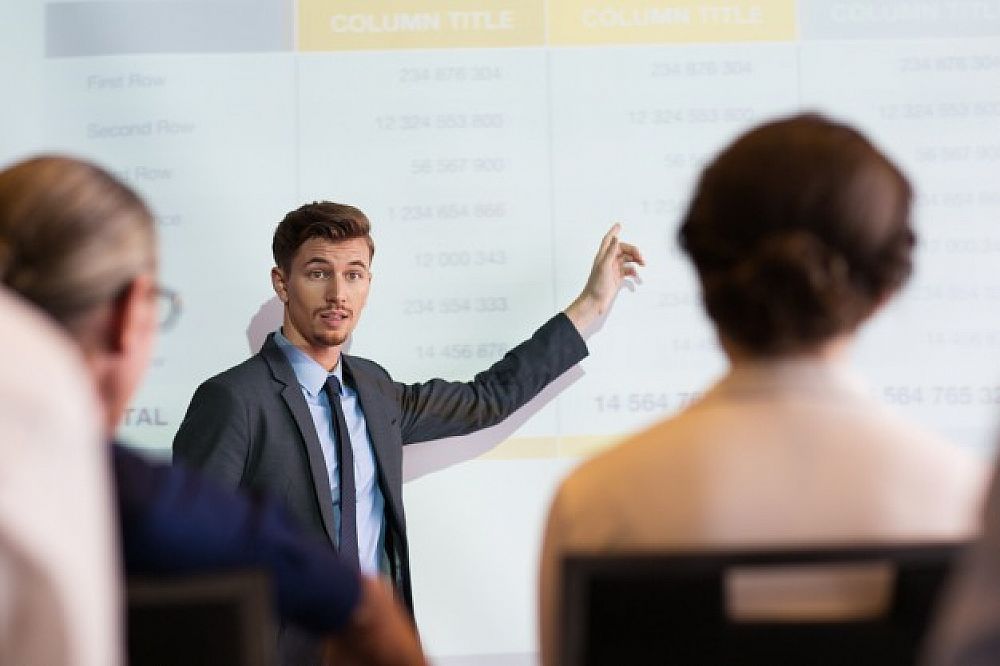 With the democratization of English as the go-to business language of the world, it has become ever more common for businesspeople to seek assistance in improving their English competency. A common misconception is that older, more established business leaders will bring forth an easier teaching experience, but nothing can be further from the truth.
This post was written by our TEFL certification graduate Francois B. Please note that this blog post might not necessarily represent the beliefs or opinions of ITTT.
Teaching businessmen and women has its unique challenges.
First of all, their ages can vary from in their mid-20s until beyond their late-50s, meaning that there are significant age-gaps between the students. The challenge here is that it may be difficult to choose content that is relatable to all generations; or even group activities that will encourage communication amongst them. The solution will be multi-dimensional, since it may be necessary to reduce group-related activities relative to its frequency used for children. It may even be necessary to direct the class towards individual-drilling exercises or taking longer to establish rapport amongst students and teachers alike.
Teachers will generally have to do a thorough needs assessment to determine the direction the course needs to take. It is easy to assume that all students will only require a crash-course in Business English, but that may be incredibly difficult to do if they do not even have a firm grasp on basic conversational or written language. The purpose of their studies might not even be uniform, so it might well be an important question to ask during the needs assessment.
Also Read: Why I Love Teaching English as a Foreign Language Abroad - A TEFL Alumni's ESL Story
What does one include in such a Needs analysis?
Well, generally speaking, it will take the form of a questionnaire and ask things, such as the type of job, the range of goals, and the current level of English proficiency they have. From this, the teacher will have to complete a feedback session where the needs analyses are discussed, and where it is explained that overall accommodation will be in favor of the group with as much individual attention as possible.
What a teacher will have to tailor carefully, are the activities they wish the students to complete.
Presumably, the students wish to study Functional English, i.e. language they can use in their everyday dealings with other businesspeople. For such a purpose it might be important to create lesson plans which will hone their negotiation skills, or even do thorough reviews of newspaper articles. The latter might be quite useful for following political and economic developments in the Western world that will have a definite impact on their shares or profits. It is of little use to teach English in a very theoretical or abstract manner; which will have no tangible effect on their immediate surroundings.
Also Read: Should You Teach One-to-One or Student Groups? - An ESL Teacher Explains the Difference | ITTT | TEFL Blog
An important part to consider with businesspeople is their cultural sensitivities.
When you teach you may need to use a formal tone that aims to show respect to the learner. Additionally, it may be necessary to avoid activities that involve physical contact, especially in more conservative societies. Businesspeople may also only be able to attend classes during the evenings, after work, which would render long and difficult lesson plans ineffective.
Do you want to teach English abroad or online? Take a TEFL course!
Finally, it will be useful for the teacher to familiarise themself with some of the business terminologies that are common in their students' line of work.
This is particularly important when activities are structured so that learners can relate more easily. It may be difficult to teach English with a legal ethos to students who are biological scientists wishing to research in the United States.
As with any class, a great degree with patience and healthy professionalism will always drive such an astute class to want to learn more.
Apply now & get certified to teach english abroad!
Speak with an ITTT advisor today to put together your personal plan for teaching English abroad!
Send us an email or call us toll-free at 1-800-490-0531 to speak with an ITTT advisor today.
Related Articles:
[Teaching English In Russia - The Salary and Budget Guide](Teaching English In Russia - The Salary and Budget Guide)
Check out what our course grads say in our many video testimonials!
---
---