Best Ways to Conquer The Fear of Teaching Beginners
Teaching English in China is exciting (sometimes) but teaching beginners in China can be a game-changer that is if you are up for the challenge. I mean of course if you weigh the options and if you are one of those people who are willing to compromise, learn and grow. Because honestly just like anything else it can be tough in the beginning but later you get the hang of it and end up loving it.
This post was written by our TEFL certification graduate Joan A. Please note that this blog post might not necessarily represent the beliefs or opinions of ITTT.
Public Schools vs. Language Centers
Teaching beginners in schools and training centers differ a lot. I think many teachers freak out when they hear about beginner classes, but from my experience with enough preparation and if you are staying for a long time and know these kids have intentions of staying for a long time then these are one of the best classes to teach because you get to train and nurture them to turn into nice human beings. Nobody said it's gonna be easy but it's not impossible and can be made a lot easy with a few pointers. I am not gonna talk about how you should do some research and the dos and don'ts of teaching in China.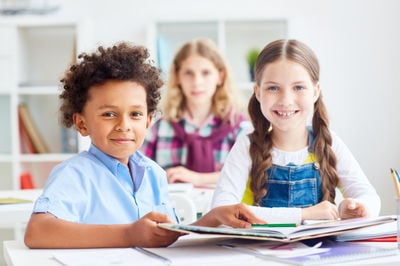 Also Read: What will a TEFL employer ask in an interview?
How to survive a beginner class
Preparation: By this I mean lesson plans elaborate your ideas and how you gonna execute them and of course you gotta have a backup plan just in case, I know they are annoying but helpful.
Presentation
Dress the part, I mean decent clothes and you may or not have to tone down the scents, smile, this is a universal language.Exaggerating: You have to be extra (clowning) when expressing your point, here props, pictures, intonations, facial expressions are key because many people are very visual learners and as the saying goes "a picture is worth a thousand words. Keep in mind that your gestures should be meaningful and educational, you don't wanna be just making fun the whole time. Fun is not all bad just have to remember that they are here to learn.
Also Read: Where do schools provide free housing for English teachers abroad?
Reward system
having a reward system like stickers, stars, little presents, class rules(short and precise) and even warnings can make your life every easy especially when dealing with difficult and unmotivated learners although you have to be careful with the presents part given the cultural differences, you might need to do some research on what's seen as appropriate and when. Remember to be consistent with the class rules.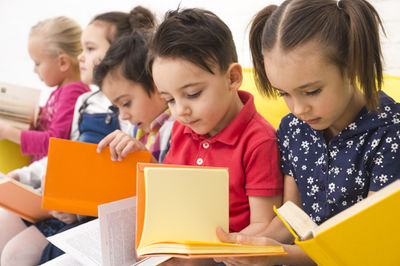 Support system
have a support group because these can be helpful and handy when it's not all sunshine, have a good work relationship with your co-workers because they understand.
Lastly don't take things too personal I mean just have fun with your students because if you're enjoying in the class so will the students, the energy you bring to class is contagious.
Do you want to teach English abroad? Take a TEFL course!
I have been teaching in Shanghai for 3 or more years and I tell you this is a whole different ball game especially when you are black in a beginner class, there will be a lot of kids weeping at just the sight of you. And parents don't make it better they usually go like "she/he is just afraid of you" yes, of course, it's true they are children. Although after a long time of bribing them with stickers, giving them hugs or a toy to hold on, having a conversation with the parents on what to do to help which makes them very happy by the way because parents like to feel like they are involved in their children's education or even trying some tough love like letting them sit through a 1hr class crying they will finally grow on you and leaving will be the hardest decision you will have to make in life
Having been in Shanghai for 4-5 years I have met a lot of foreigners teaching English "not sure you can call them ex-pats" these people are always leaving the next summer or next semester for 10 years.
In conclusion, I highly recommend this course for everyone trying to teach abroad because if I had done this earlier I would have known what to expect and how to handle it.
Apply now & get certified to teach english abroad!
Speak with an ITTT advisor today to put together your personal plan for teaching English abroad.
Send us an email or call us toll-free at 1-800-490-0531 to speak with an ITTT advisor today.
Related Articles:
Check out what our course grads say in our many video testimonials!
---
---