Benefits of Computer-Aided TEFL Teaching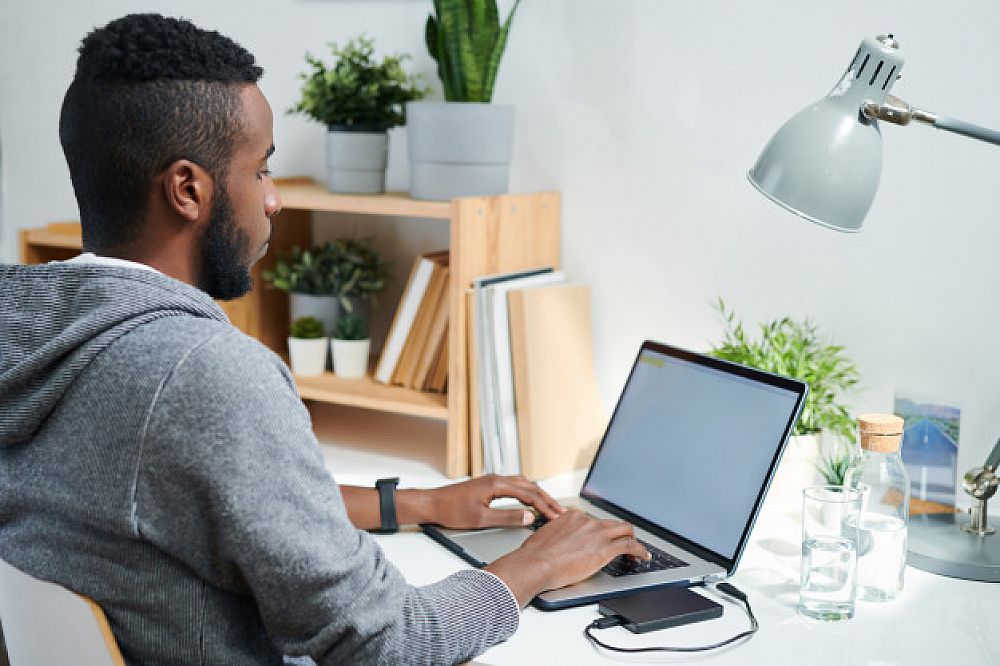 I have never met a person who is not interested in languages because of their attraction. Learning a foreign language appropriately, correctly, and faster is the concern of most non-native speakers, which propelled them to seek effective methods for learning languages. This process yielded a new field of research called Computer-Aided Language learning or CALL, which is "the use of computational methods and techniques as well as new media for language learning and teaching." Consequently, most modern learning languages focus on technology applications, where using computers and electronic devices plays an important role in the learning process. In this essay, I will solely focus on using computers as an Aided Language Learning tool.
Table of Contents
Are you ready to teach English abroad or online?
Check out what our course grads say in our many video testimonials!
This post was written by our TEFL certification graduate Saad L. Please note that this blog post might not necessarily represent the beliefs or opinions of ITTT.
Digital Tools
In terms of learning in general, Computer-Aided learning refers to a vast set of computational tools designed to address a specific target task. For example, computers have been used since the era of computer invention or the beginning of the 1950s in teaching languages. Ever since the specialized computer scientists in natural language processing worked hard to provide computer-based or internet-based –some authors use the term web-based- applications, certainly with language experts' collaboration.
Soft
Firstly, computer-based applications can define as software programs that can be used or installed on a local computer. The language applications can come on CD-ROMs, DVDs or simply can be downloaded from the internet, and once obtained, a student will have a choice to use the application on a computer, with or without installation, of course, depending on the kind of the application itself or the kind of the operating system used.
Although the content and the target part of the language aimed at the applications enable the student to practice a target foreign language when they are in their preferred place, such as a home, languages Learners have an insatiable desire to speak in the new language. Therefore they prefer practicing conversations. Some of these systems provide the user the ability of the interactivity when using it outside of the classroom; for example, there are software tools provide enables the student to practice conversational speeches dynamically without the need for a human partner and with the detection of mispronunciation and grammatical errors make practicing a real challenge. The learner learns the most when they are challenged. This is a feature of these applications, including challenging drills, grammar exercises, and even including the element of fun by integrating games or stories. Many other aspects to help students learn the most. Rosetta stone, Tell-me-more are examples, which include stages from low to advance level.
Electronic Dictionaries
Another category of the based-computer applications is dictionaries such as Cambridge, Oxford, Longman, and many others. Moreover, they are available for beginners, intermediates, and advanced learners. It targets the vocabulary by defining words and their usage, providing examples, collocations, and much useful information. Some of the dictionaries even allow practicing pronunciation.
Secondly, web-based applications have the same principle as computer-based with the distinction that they run on a remote server using the internet for accessing them. Accessing the internet provides the most interactive platform for learners as there are numerous resources online, such as games, videos, news, and documents. Moreover, the internet is the choice of many students and teachers alike because there are websites for different language parts, particularly speaking. Creating an online account on those websites will enable a student to make friends and have real natural conversations with native and non-native speakers. This situation leads to great improvement, not just the language per se, but the culture as well through the information interchange among learners.
Are you ready to teach English abroad or online?
All points considered together, the adoption of CALL is the choice of almost any learner or teacher regarding its favorable results and the usefulness of its implementation. CALL systems can be used in the classroom and outside in any place, providing having a suitable computer. Also, this method proved its usability as we find many self-taught people who became near-native speakers just by using computers to learn languages.
Apply now & get certified to teach english abroad!
Speak with an ITTT advisor today to put together your personal plan for teaching English abroad!
Send us an email or call us toll-free at 1-800-490-0531 to speak with an ITTT advisor today.
Related Articles:
Check out what our course grads say in our many video testimonials!
---
---